Disclosure: Contains Amazon affiliate links. Read full disclosure policy.
Amazon Prime is so much more than just free two-day shipping (which is a great reason in itself to sign up)! If you're on the fence about whether or not you should sign up for the program, you need to keep reading to see all of the awesome perks that come along with Amazon Prime.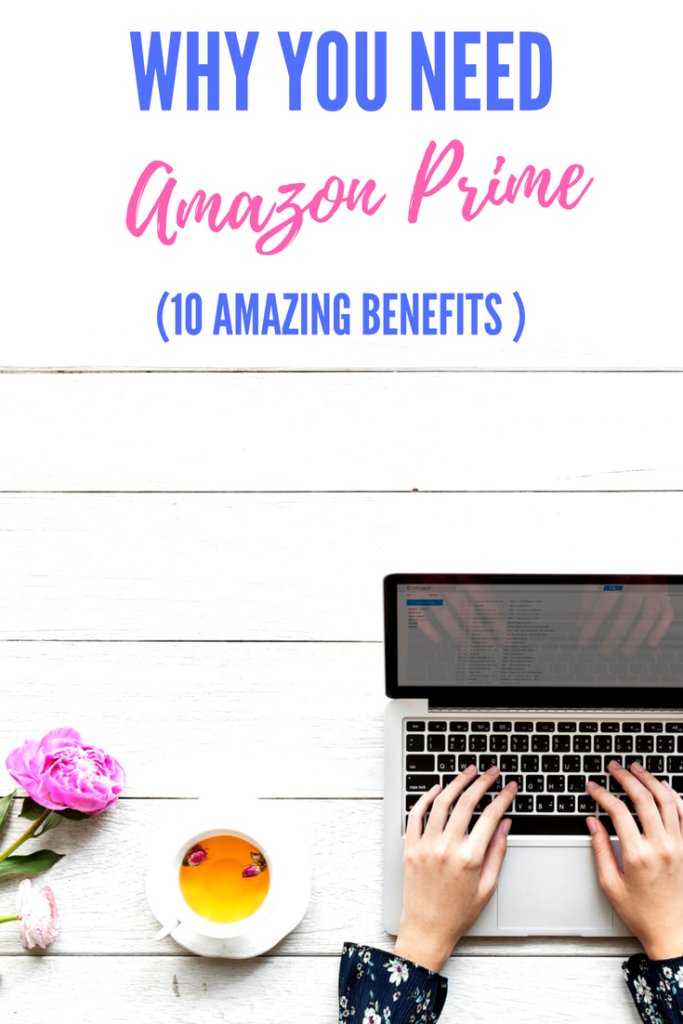 Shopping Perks
There are so many ways to save money while shopping on Amazon with Amazon Prime. On top of free two-day (and sometimes one-day) shipping, you can save even more by selecting no-rush shipping on items you don't need right away and earn credits for Prime Pantry purchases or digital downloads. Prime members also get early access to lightning deals and Prime Day sales.
Movies and TV
Prime Video is another awesome benefit of being a Prime member. The original program available on Amazon is amazing (and Emmy-award-winning), and there's a huge selection of other television and movie options available for free to subscribers. You can also rent new releases in HD and stream shows from premium channels, like HBO and Showtime.
Music
Prime members also have free access to more than two million songs through Prime Music, which can be streamed on a variety of devices. A simple upgrade to Amazon Music Unlimited will expand your musical database to more than 10 million songs available for streaming for free.
Free Books
Through the First Reads program, Prime members have access to one free book download per month from a selection of not-yet-released Kindle titles. Prime members also have access to a vast library of books, magazines and audiobooks through the Prime Reading program.
Children's Games
If your kids love playing games on their Kindle, you need to take advantage of the Prime member's discount on FreeTime Unlimited. This amazing Kindle add-on will give your children access to thousands of games, TV shows, educational apps, and books each month for a very low fee.
Photo Storage
Back up your precious photos through Amazon, which offers Prime members unlimited photo storage for free with your membership.
Grocery Shopping
Don't feel like grocery shopping this week? Prime has you covered with Prime Pantry and Amazon Fresh. Just add your products to your box and amazon will ship them directly to your home.
Diaper Discounts
Diapers are by far the most expensive part of having a baby, so saving money on those necessities would be awesome, right? Prime members get a 20% discount on diapers just by signing up for Amazon Family (a free service).
Gaming Perks
With Twitch Prime, gamers can connect their Twitch account to Amazon for access to all the gaming loot they would ever need. Members get free gaming content each month, along with discounts on pre-orders and delivery on a game's release date.
Rewards
Sign up for an Amazon Prime credit card and earn additional savings with 5% cash back on all Amazon purchases and no annual fee.
These are my favorite benefits of an Amazon Prime membership and they are always adding more. Looking for great deals? Make sure to check out Mom Saves Money Amazon shopping page.