Disclosure: I attended a grand opening event. Gift cards and food provided by McAlister's Deli. All opinions are mine. 
Another McAlister's Deli is coming to our area! I recently discovered the delicious food and McAlister Deli's genuine hospitality when I visited their Council Bluffs location that opened earlier this year.
Today is the grand opening of a new Omaha McAlister's Deli, located on 603 S 72nd, just south of Dodge St on 72nd. Stop by for a friendly atmosphere, food made to order, and great service. Here's a few reasons to check out the new McAlister's Deli (I'm going to let the pictures tell the story. Be ready to drool.)
SANDWICHES
If you love sandwiches, check out their most popular sandwich, the King Club, loaded with cheese, meat, and bacon (pictured below.) With over 25 sandwiches options on the menu, you will find your new favorite.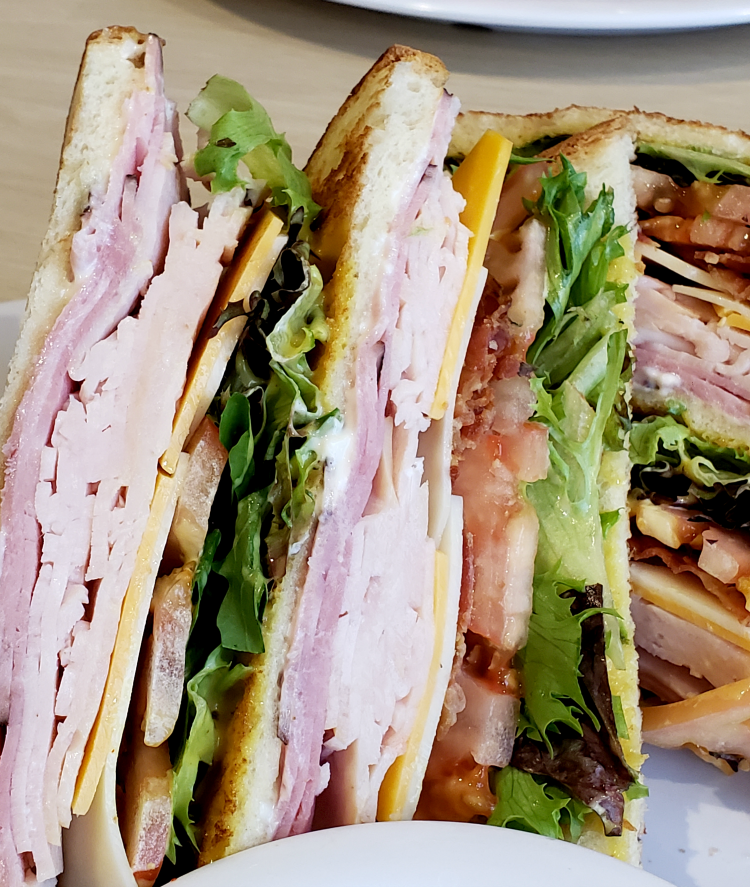 GIANT SPUDS
At McAlister's Deli discover the largest potatoes you've ever seen. I'm not kidding, these potatoes are as big as the plates and loaded with toppings. Pick from Black Angus roast beef spud, spud ole, grilled chicken spud, spud max, veggie spud or justaspud (with add pepperjack cheese, pictured below.)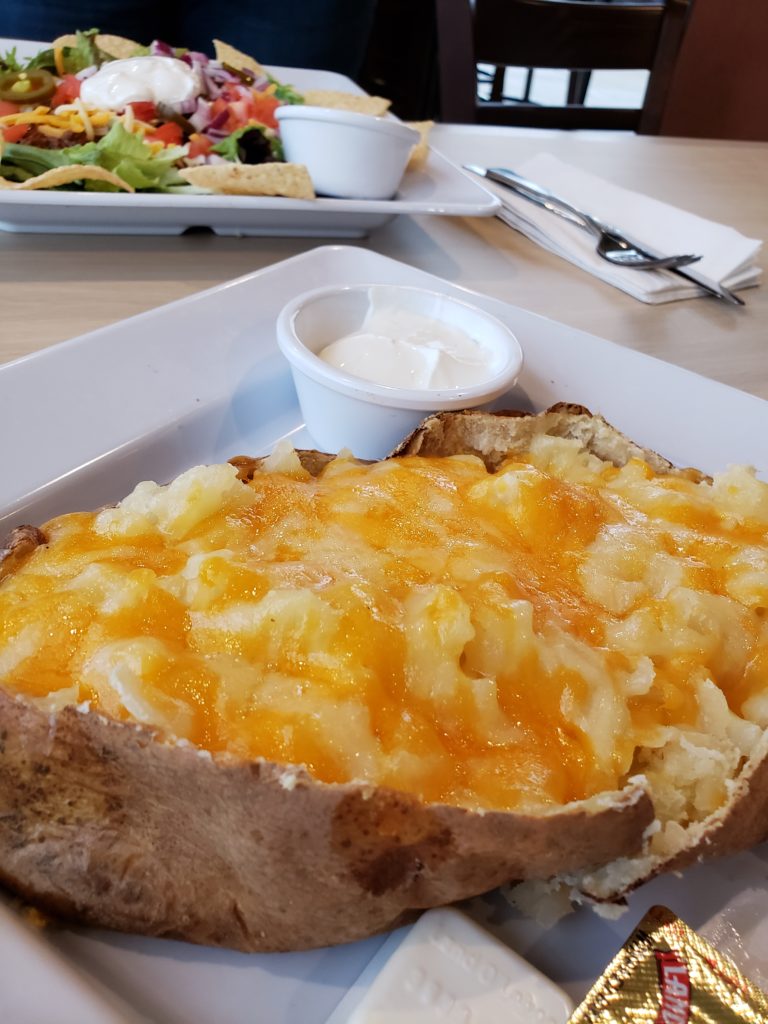 AMAZING SALADS
Or, try one of their salads, like the Taco salad (pictured below.)
YOU PICK TWO
Can't decide what to get? Try their you pick two combo. Choose any half sandwich, any half shareable, any half salad, any cup of soup, and any half spud to enjoy your two favorite items. This is the smoked pepper jack turkey sandwich paired with their Savannah Chopped Salad (my personal favorite.) Don't forget their signature sweet tea or lemonade with your meal!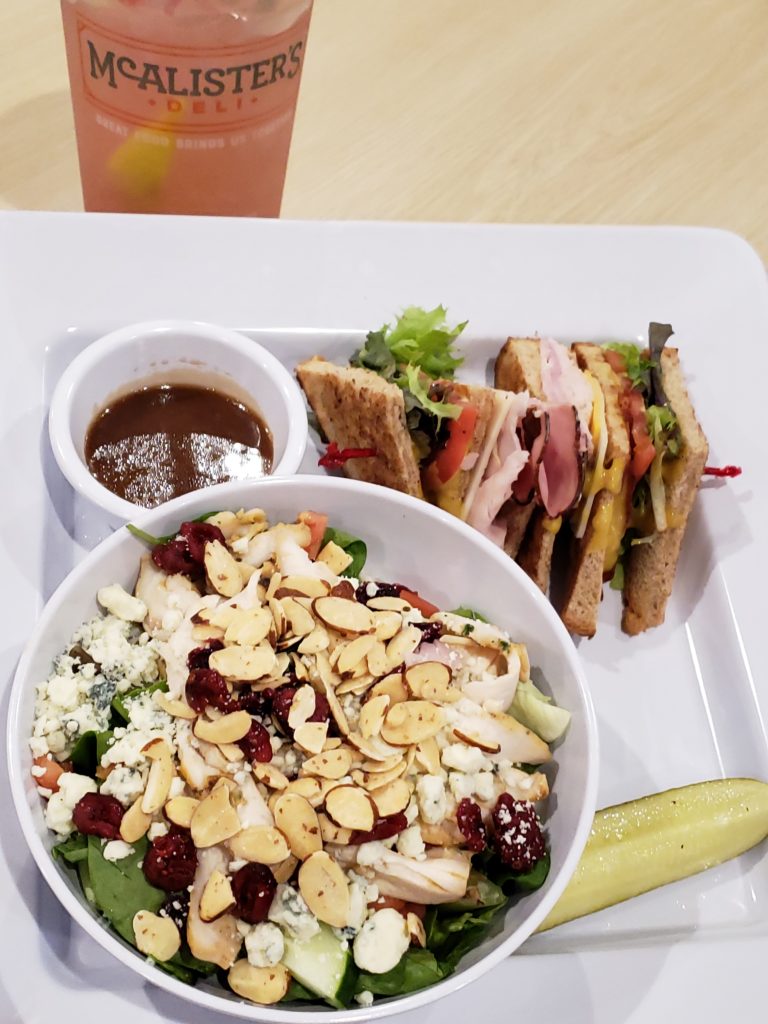 GREAT DEALS
Take the family and dine-in with $1.99 kid's meals everyday. Before you visit, make sure to download the McAlister's Rewards app to start earning rewards. Just scan the app every time you order and enjoy the loyalty rewards.
Are you hungry now? I know I am. The new McAlister's Deli in Omaha is now open at 603 S 72nd, so you can get your sandwich, spud, soup, and salad fix!

GIVEAWAY
One lucky winner will receive a $25 McAlister's Deli gift card. Just enter the Rafflecopter form below to be entered to win. Giveaway ends 9/7/18 and winner will be contacted via email.