Kindness has been a big focus this past year. In fact, many school districts around the country have made "Kindness" a theme and are actively teaching lessons around it. But kindness doesn't have to be left to the kids.
I'm coming out with this list close to Valentine's Day, but there's nothing Valentine-y about this list. There's no "Take Flowers to Your Wife" item. There's no "Buy Your husband Chocolate" item. There's not even a "Eat Dinner At a Fancy Restaurant With Your Love" item. That isn't what this is about.
What this is about: practical, doable ways that you can bless others. Not all things will be doable for all people, of course. Some things may be WAY out of your comfort zone. Or maybe you don't have a child in your life to read to. That's okay – something is better than nothing!
Be kind!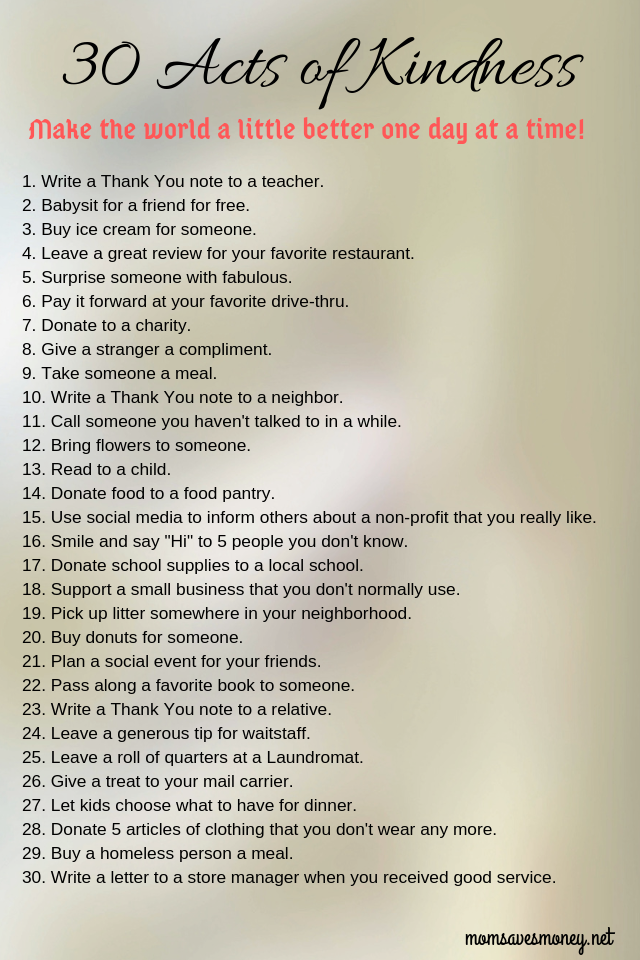 Jayme is a wife to 1 and a mother to four little boys. She tries to coupon, builds a smart stockpile, and always meal plans. While she likes to cook, she's in the stage of life where simple is usually better – she never knows how many hands she'll have free at dinner time! You can find her on Instagram.
If you love this, check out more recipes: