Are you excited for Black Friday shopping? So many good deals and I can't wait to join the shopping fun.
Here are 8 tips for smart shopping on Black Friday: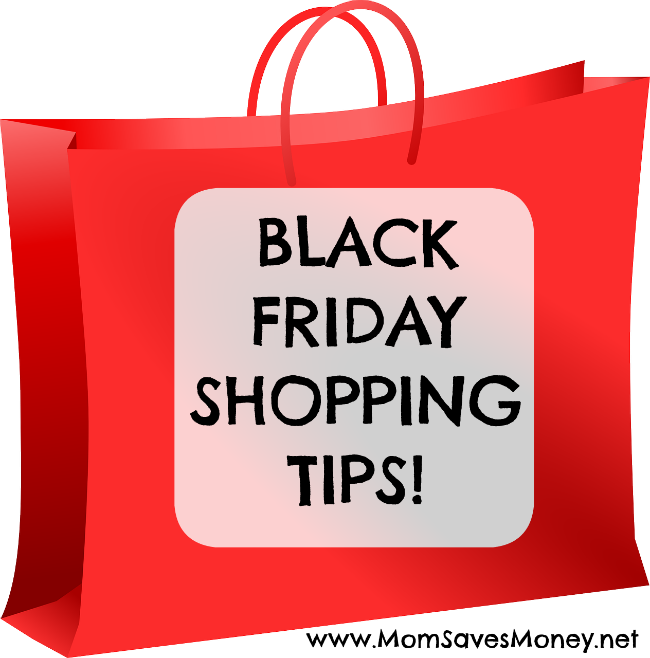 1. Preview the Black Friday ads and have a shopping plan – Where will you shop? What will you buy? Plot a map of the stores you want to shop and make a road trip plan. Don't wait until last minute to plan your shopping trip. Preview the 2019 Black Friday ads now.
2. Set a Budget – It's easy to overspend with the excitement of Black Friday shopping, so make sure to set a budget. It can helpful to shop with cash only and avoid the temptation of swiping a credit card. No one wants the 'debt hangover' from overspending when the credit card bills arrive after the holiday season.
3. Shop with several reusable bags – You can maneuver better through the store and won't be stuck in 'shopping cart traffic'. Last year, I grabbed about a dozen doorbusters when Walmart opened and carried them in my reusable bags. I found everything I wanted and made it through checkout in less than 30 minutes.
4. Arrive early for doorbuster deals – There are usually limited quantities, so if you really want a certain item at that price you have to get there before everyone else. This is the only day of the year I willingly wake up before 6 am.
5. Don't take small children – If you're serious about getting the good deals, I would recommend leaving the little ones at home. They will slow you down considerably and with large crowds they would probably be safer at home.
6. Use the buddy system – If you make a shopping list and realize there is no way you can get all the doorbusters you want, then recruit a shopping 'buddy'. Let's say you both want doorbusters at two separate stores that open at the same time. Make a list and you shop at one store for both you and your friend and your friend shops at the other store for you. This way both of you can get the deals you want. Here is another idea for 'shopping buddies'. Last year, my friend who lives on the other side of town called me to check on items that were already sold out at her Walmart. I was able to find several super bargains she really wanted.
7. Stay Safe and Be Respectful – Don't push, shove or fight others over a deal. I only say this because I've seen it and it's not worth getting hurt over a good deal. Also, keep your purse and wallet on you at all times.
8. Have Fun – Enjoy yourself and don't take Black Friday too seriously. If an item is sold out, it's sold out and there's nothing you can do about it. No need to join the 'angry mob' (I'm sure you've seen these people who start yelling and get so mad an item is sold out when the ad specifically says limited qualities). Just relax, sip a latte and have fun shopping. Maybe even put on your favorite Christmas shirt or Santa hat to get in the holiday mood.
What other tips do you have for Black Friday shopping?