Disclosure: Contains affiliate link
Most of you know I love Mystery boxes and I look forward to That Daily Deal's Christmas mystery box every year! The 2018 version is now available for pre-order. You won't know what's in your mystery box until it arrives and that's what makes it so fun (and a mystery). Order one for yourself or as a gift.
There are 3 Mystery Box options this year:
Standard Mystery Bag $29.99
Upgraded Mystery Bag $39.98
Huge edition – all of Santa's sleigh $129.98
Want a smaller surprise or a white elephant gift? Check out this White Elephant Gift Edition Mystery Box for only $10 each!
The mystery boxes will ship the week of December 5 and will arrive in time for Christmas.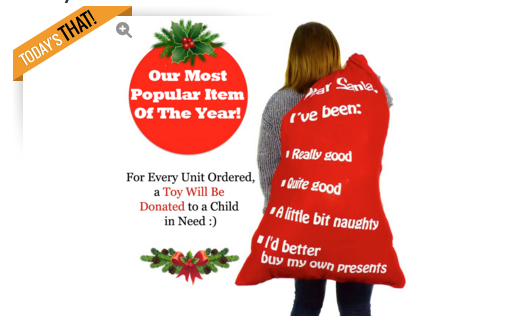 To give you an idea of what to expect, here are a few examples of what I've received in my mystery box over the years. Many of these items were given as gifts and I kept several of the items for myself. I've ordered these every year for over 8+ years and am always happy with the amount of goodies I get for what I pay. Definitely one of my favorite packages to receive every holiday season!
Last year, I received several toys I gave my kids, a really amazing floating bookshelf, a knife set, water filtration system, a light up Disney mug, and more! Every mystery box is different. My mom and I both order these and end up with a few of the same items, but most of the contents are different.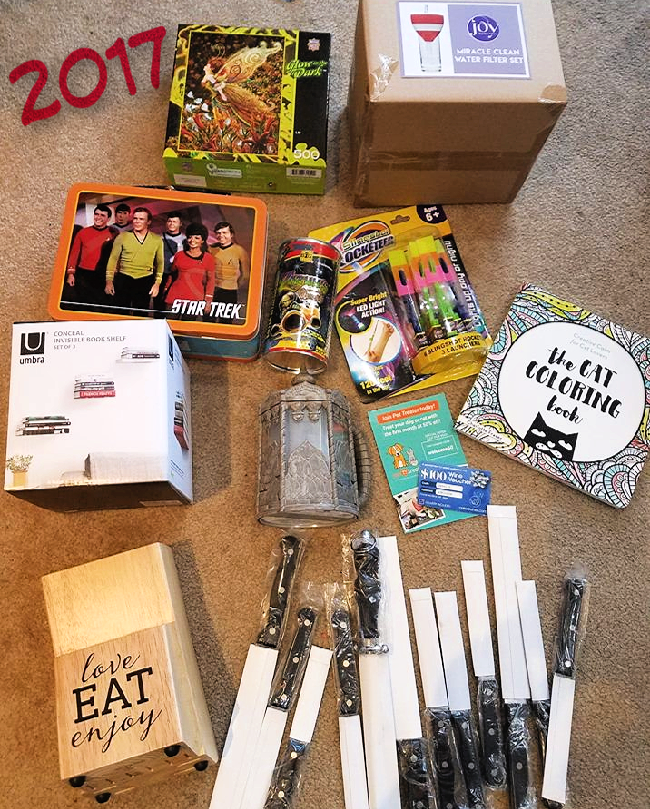 There were 13 items in my 2015 mystery box total and the Smart Sleeve alone retailed for what I paid for the entire box.  Hurry and order now, these do sell out fast!