My family has almost made it through the first week of our No Spend Challenge and it has gone great. We have not run out of any staple food items yet and today is the last meal of our week one meal plan. However, we are getting low on milk, yogurt and bananas, so I will probably make a trip to the store just for those items and nothing else. I have some free dairy coupons, so I'm hoping my grocery bill will be just a few dollars for those necessities. If you want to create a meal plan based on the Omaha grocery sales, check out some suggestions and a great recipe you can use.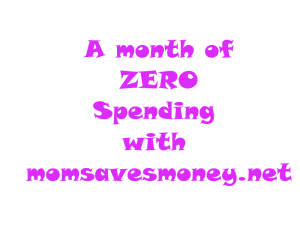 Menu Plan for February 8-14:
Beef Tacos
Slow Cooked 15 Bean Cajun Soup with Ham & Crackers
Omelets & Hash Browns
Slow Cooked Honey Baked Chicken, wild rice and broccoli
Pasta in olive oil with sun-dried tomatoes and chicken
Two leftover days
For breakfast:
Oatmeal
Cold Cereal of choice
Toast with butter or jam
Sugar Free Waffles
The kid's lunches will be very similar to what I packed for them on week one of the meal plan.
What meals are on your menu this week?