This week, we ran out of necessities, so I made a run to the grocery store, but only spent $0.87 with my coupons. Our week two meal plan had a slight variation because I redeemed a Sam's Club Groupon that came with a rotisserie chicken and that became one of our meals. We never made the honey baked chicken, so  I will include it in this week's meal plan again.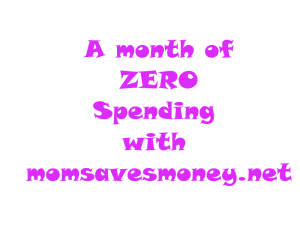 Meal Plan Week of February 15-21
Slow Cooker Beef & Pepper Rice (recipe from Fix it & Forget it Cookbook)
Slow Cooker Honey Baked Chicken, rice and broccoli
Slow Cooker Chili (deer meat, kidney beans, tomatoes and seasoning)
Spaghetti with meatballs
Slow Cooker Smoked Pork Roast, salad and baked potatoes
Can you tell I love my slow cooker? I am teaching several classes this week, so I want to make sure I have dinner ready family on the nights I have to work. The slow cooker is perfect because I can prepare the meal during the day and not be rushed right before I have to leave.
For breakfast:
Oatmeal
Cold Cereal of choice
Pancakes (running low on syrup, so will substitute frozen fruit)
The kid's lunches will be very similar to what I packed for them on week one of the meal plan.
What meals are on your menu this week?