Last month, I announced a winter fitness challenge and started doing P90X. The last few weeks have been a struggle, but I am not a quitter! Here's how I am doing and what I'm doing to stay motivated.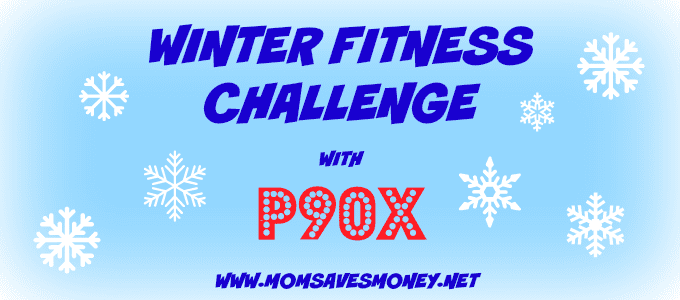 MY RESULTS
I am getting the workouts done every day, but they are tough! I'm staying steady at 5 pound weight loss and have lost 1/2″ in my waist and a whopping 1″ in each of my thighs. I'm definitely loving that! After three kids, the weight redistributes, so it's nice to lose some inches in trouble areas.
I feel stronger and my muscles have become more toned in these last four weeks. I can tell P90X is working, but I am slowly losing focus.
MY STRUGGLES
I am having a difficult time staying motivated. We've had horrible weather in Omaha this past week with lots of snow and two snow days for kids. On snow days, I like to stay in my pajamas and cuddle, but I have P90X to do!
I'm also finding it hard for me to stay focused with hour long workouts every day and I really struggle with the 1 1/2 hour Yoga X routine. I get bored lifting weights, which is why I don't usually lift and also why I specifically chose the P90X workouts. After the 5K challenge and quitting smoking this fall, I felt like my cardio fitness was great, but I was lacking in strength training, an essential part of overall fitness. P90X offers the resistance training that I really need at this stage in my journey.
HOW I AM STAYING MOTIVATED
One inspirational quote I heard from a reader that really stuck with me is 'Suck it up now, so you don't have to suck it in later.' So, I tell myself every day that I just need to get through today, get it done and wait for the results. Fitness is a journey, not a destination. It's about consistent dedication and a lifestyle change that will show results over time.
I also try to get the workouts done early in the morning when I have more energy and to just get it out of the way for the day. The longer I procrastinate, the harder it is for me to motivate myself to do the workout.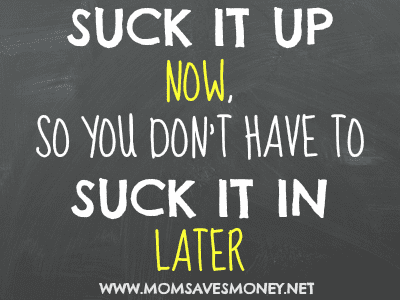 MY NEXT CHALLENGE
The next area of staying fit that I need to focus on is nutrition. I eat fairly well already, but just need to be more focused and intentional. This week I'm going to challenge myself to add two vegetables a day to my daily intake and cut out the little bit of processed sugar I occasionally consume. Honestly, desserts and sweets don't make me feel healthy and hurt my teeth, so this should be easy for me. I am going to focus on a few small changes at a time to build a better foundation for a lifelong healthy lifestyle.
How are you doing with your fitness goals this winter? How do you stay motivated to work out every day?
Disclosure: This post is not sponsored or endorsed by Beachbody or P90X. I am not a trainer or doctor and recommend you always follow your doctor's advice. This is just me sharing my fitness journey and I hope you join me.