Are you looking to save money on your grocery budget? Here are my top 6 ways to save money on your grocery bill! Believe it or not, couponing is only part of the solution to pay less at the grocery checkout.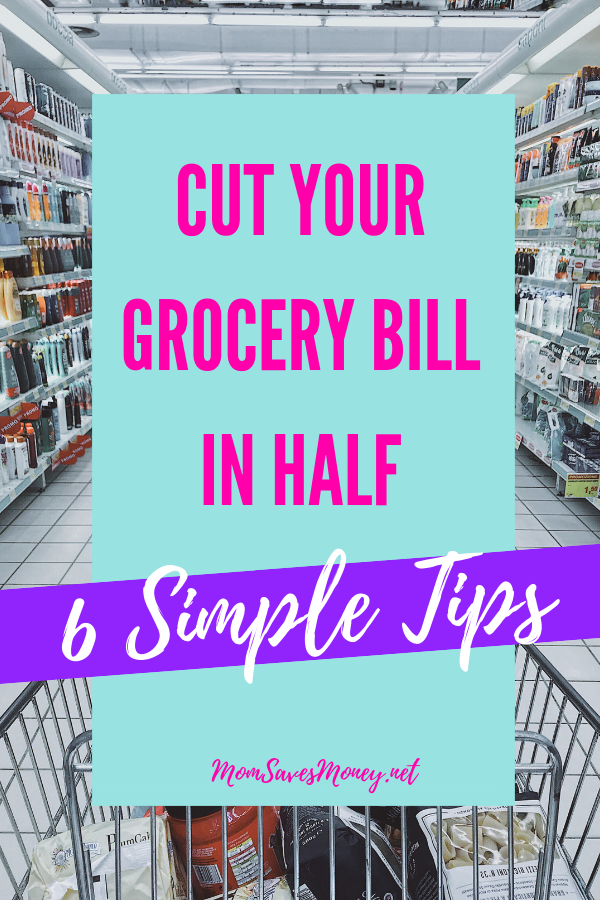 1. Meal Plan – Putting together a meal plan is the biggest way you can lower your grocery bill. When you shop with intention, you are only buying perishable items that you intend to use throughout the week. This decreases the amount of food you waste and saves you money. A solid meal plan also helps eliminate those in-between grocery trips for one or two necessary ingredients that add up quickly over time. If you are interesting in learning how to set up a meal plan, check out my book 'The Extraordinary Art of Meal Planning' or use one of our free monthly meal plans.
2. Make a Shopping List – Create a shopping list based off your meal plan. Make sure to include all ingredients you will need for your meal plan, breakfasts, lunches and snacks. I also make sure to include any stockpile items each week.
3. Stick to Your Shopping List – You have a plan and know what you need for the week, so challenge yourself to stick to your shopping list. Grocery stores are designed to encourage you to impulse shop, so beware of adding those extras to your cart. Also, if you have a habit of picking up non-grocery items when shopping, stick to a grocery store to shop instead of a big box store that carries those tempting non-grocery items.
4. Stockpile – Sale cycles occur every three to four months, so it's important to stockpile when non-perishable items are at their lowest prices. You don't need to buy enough to feed an army, just enough of the sale item to last until the next stockpile price, which is typically every 3-4 months. When you stockpile, you avoid paying full price for your most commonly used items.
5. Use Coupons – Coupons can make a difference in your grocery budget, but honestly meal planning will make the biggest impact overall. It's like pieces of a puzzle and when you do all these tips, you will see a huge drop in your weekly grocery bill!
6. Shop Less Often – I only grocery shop once a week because, the more I shop, the more I spend! That's why having a solid meal plan and making sure I get everything I need for the week is so important. The less you shop, the more money you will save!
These six tips will drastically decrease your grocery bill and help you live a more frugal life. Do you meal plan? Any other ways you save on groceries?