Disclosure: Sponsored post in partnership with Blog Meets Brand and Cedar Fair. All opinions are mine.
Worlds of Fun in Kansas City is hosting their 3rd annual BBQ & Brew Festival, featuring craft brews from around the region. The festival will feature six local craft breweries and pair their brews with tasty barbecue! This is a unique experience that is only offered for the next three weekends at Worlds of Fun.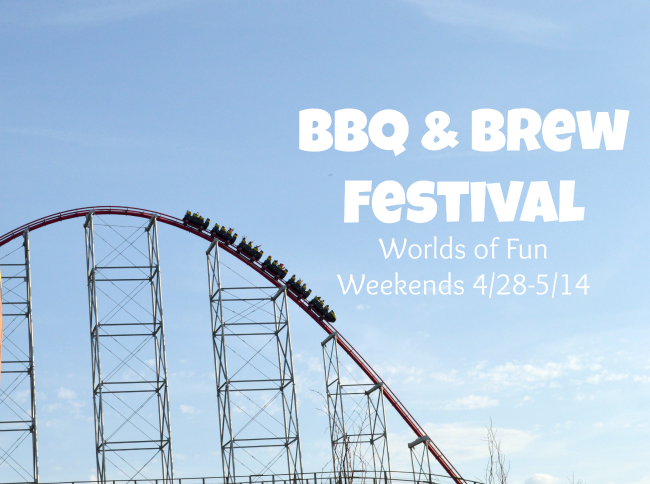 Some food includes smoked ribs and savory cornbread, smoked turkey tenderloin sliders and smoked jalapeno sausages. You can even try a BBQ doughnut with signature BBQ spice caramel glaze. That's definitely a unique food I would love to try!
Pair the delicious BBQ with beer samples from local participating breweries including:
Cinder Block Brewery – North Kansas City
Coop Ale Works – Oklahoma City, OK
KC Bier Co – Kansas City, MO
Nebraska Brewing Company – Papillion, NE
Piney River Brewing Company – Bucyrus, MO
Tallgrass Brewing Co – Manhattan, KS
Whatever favorite beer you enjoy, you will be able to try it at the festival. The breweries will each have four unique beers samples you can choose, includingIPA's, pale ales, porters and even seasonal beers. You can try two samples at each of the breweries! View the full line up of beer & BBQ online.
Dates & Times
This special event is for three weekends only, so don't miss out.
The festival will be held Fridays 6pm-10pm, Saturdays 1pm-9pm and Sundays 1pm-6pm on the following dates:
April 28- April 30
May 5 – May 7
May 12 – May 14
While you are there you can enjoy all the rides and thrills of Worlds of Fun! Fill your belly, try new brews and enjoy all the park has to offer.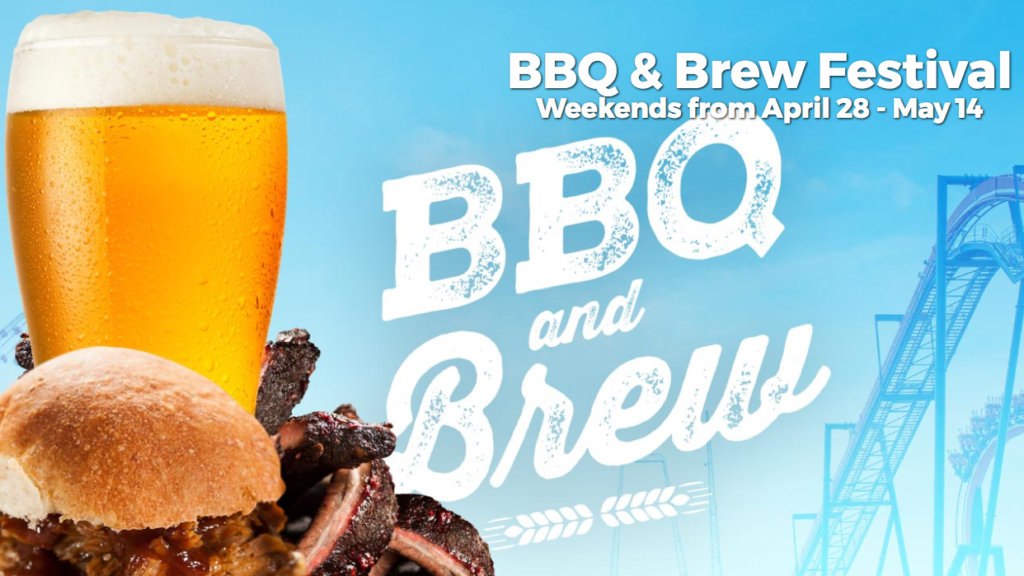 Order Tickets:
BBQ & Brew combo pass includes admission to Worlds of Fun and the BBQ & Brew Festival for only $59.99 (purchased online). You get two craft beer samples and small plate food pairing for use at six different stations in Americana. 21+ only. Order online at www.worldsoffun.com/play/events/bbq-brew-festival
If you are a season pass holder, you can purchase just admission to the BBQ & Brew event for only $25 (online). Gold and platinum passholders receive one free station per eligible 2017 passholder.
More Upcoming Worlds of Fun Events include:
Kansas City Flavor – June 2-June 11 (Friday, Saturday & Sunday) – A culinary experience to discover the rich flavors of KC
Father's Day – Sunday, June 18 – Celebrate Father's Day with a belly flop contest at Oceans of Fun
Coaster Campout – August 11-12 (Friday, Saturday) – Camp among the coasters
Halloween Haunt and The Great Pumpkin Fest – September 16-October 28 – Scare zones, spooky mazes and monsters. View our visit to the Haunt last year.
WinterFest – November 24-December 23 & December 26-30 – Holiday lights, sights and sounds fill the park

Do you plan to attend Worlds of Fun BBQ & Brew Festival?