If you've visited the Omaha Henry Doorly Zoo these last few years, you've probably noticed some construction in the old parking lot North of the Desert Dome. Guess what? The new Children's Adventure Trails exhibit is done early and will open to the public tomorrow, Friday, June 30, 2017. This new exhibit on 5 acres of land is full of adventure and self-exploration areas for kids.
The Omaha Zoo Adventure Trails is a very interactive exhibit with many features. Kids can explore nature, play and interact with animals at various stations. Here are a few of the things you will see at the new exhibit.
Big thanks to local blogger, Kim from Oh My Omaha, for sharing these pictures! You can check out the video sneak peek on Oh My Omaha's Facebook page (and make sure to like her page). This looks like so much fun!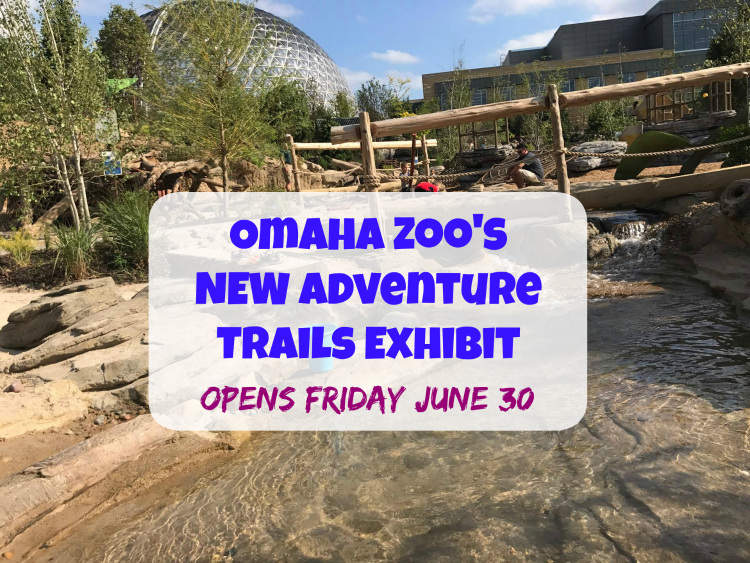 Exciting Features in Omaha Henry Doorly Zoo's Adventure Trails Exhibit: 
Included with Admission – There is no additional fee for this exhibit. Just pay zoo admission or enter with your zoo pass and enjoy!
Treehouse – This three story, 40-foot wide treehouse has a slide, climbing nets, bridge and net covered climb-through areas. There will be small primates playing alongside the Treehouse play areas.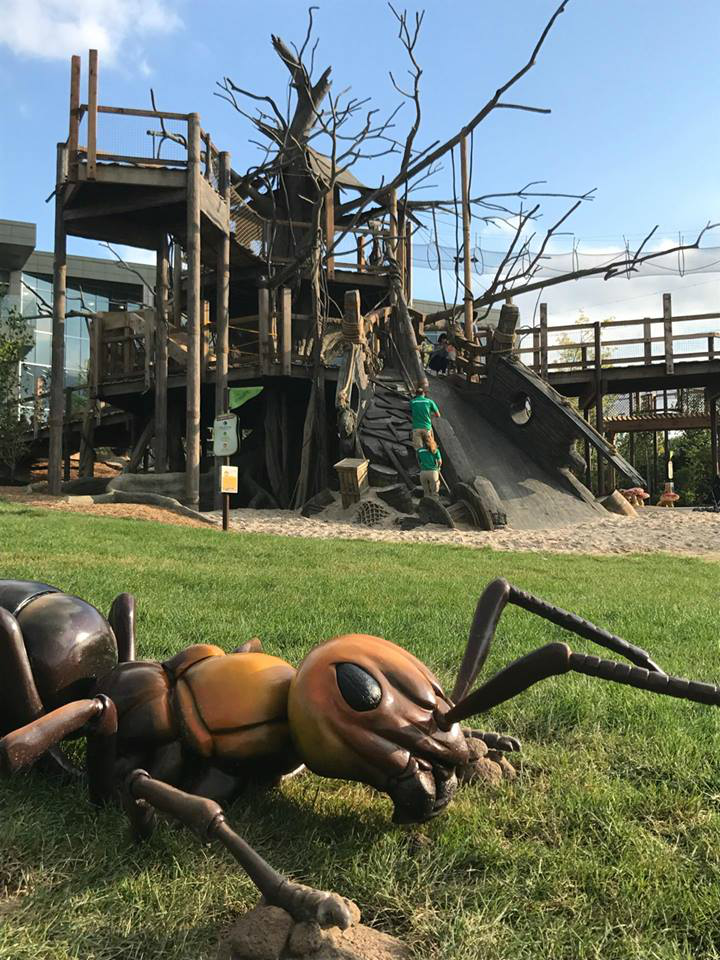 Raft Crossing – Kids can pull themselves from one side of the pond to the other in a small raft
Foothill Trails – Kids test their balancing skills while goats walk overhead on boardwalks.
Prairie Dog Trails – Kids crawl through underground tunnels and look through 'bubble's into the prairie dog exhibit.
Water Fun – There will be a water stream they can play in with 4 bridges and 2 fallen log crossings.
Sandy Banks – Shovels and pails will be available along the stream to encourage kids to play in the sand.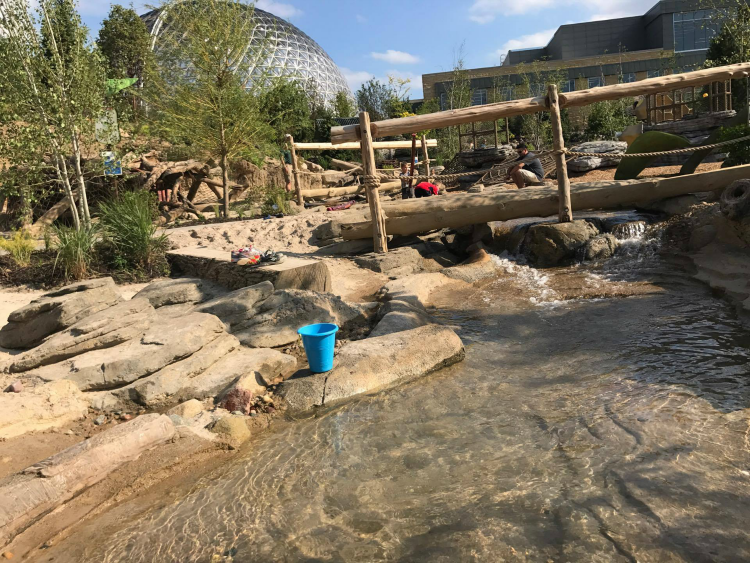 Web Climber – Play area to mimic a spider's web.
Honeycomb Climber – Play area to explore a honeycomb.
Stroller Coaster – This area is for families with kids in strollers that includes small rolling inclines and textured surfaces.
Education Building – This new building has seven classrooms, a small auditorium and an outdoor classroom for year-round programming.
Baby Care Station – This is an air-conditioned area that includes sinks, a microwave, eight changing stations, private nursing rooms and family bathrooms. There is even a commons area with a TV for families to relax while taking care of their needs.
The new Children's Adventure Trails is one of the most interactive exhibits ever and it's sure to be fun for the whole family this summer!
Do you plan to visit this new exhibit at Omaha Henry Doorly Zoo this summer?