I look forward to garage sales every summer. I get fantastic deals and new treasures from other people's 'junk'. Over the years I've perfecting the art of garage sale shopping. Here are my top tips to become a garage sale shopping professional (including how to shop with the kids)!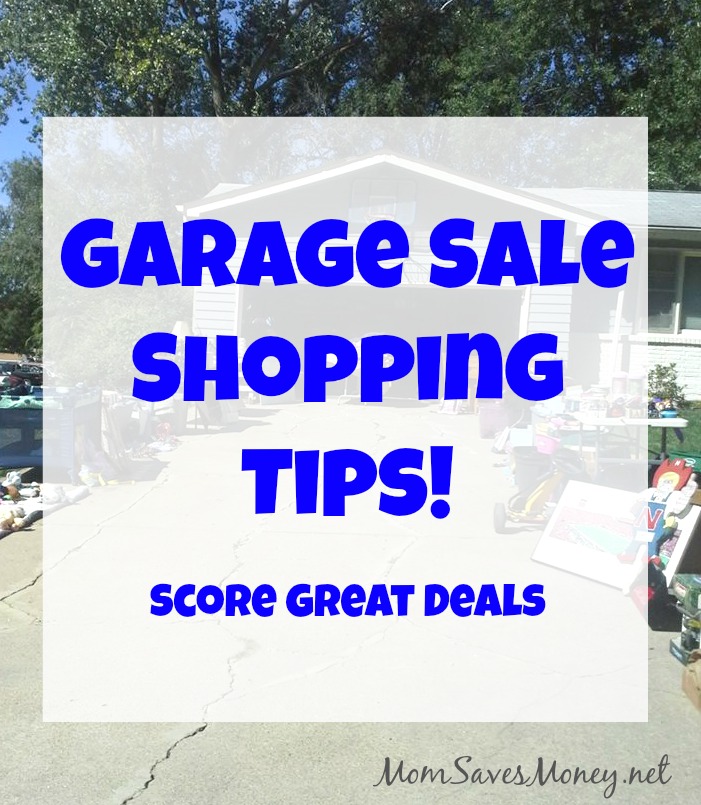 Map a Plan – Start with a solid plan! That means perusing garage sale listings from the local newspaper, Craigslist and even groups on Facebook. (We have a weekly garage sale list for Omaha in the Mom Saves Money Facebook group). Map out the sales so you can hit up garage in the same area and not waste gas.
Watch for Signs – During your garage sale shopping, look for signs on your way to your next sale. Usually I plan to hit one sale and find two or three more on the way.
Scout for Neighborhood Sales – Neighborhood are the best places to hit many garage sales in a short amount of time. These are my favorite!
Have a Garage Sale Buddy – Shop with a friend. Not only is it really fun, but one person can be in charge of navigation and looking for signs and you can also help each find items on your wish list.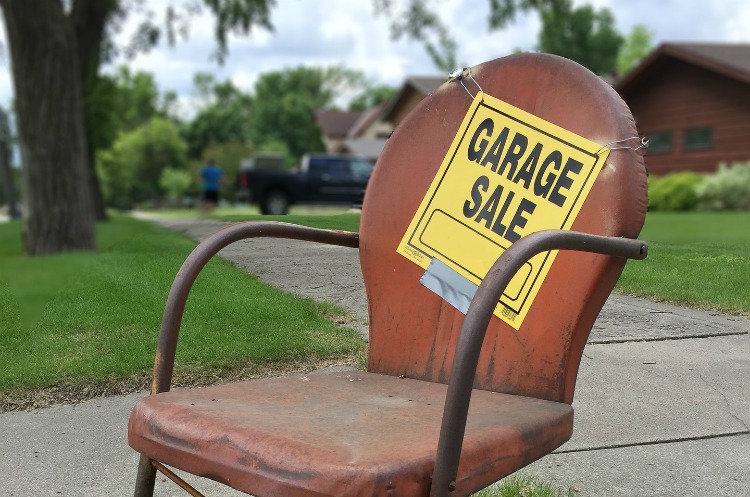 Keep a 'Want' List – I always shop garage sales with a plan. There are usually several items I am searching for that season (like kid's clothes in a certain size), so I keep that list handy.
Pass on Cheap Junk – It's easy to get caught up in the great deals you find at garage sales. If you pick up stuff just because it's cheap, you will find yourself hosting your own garage sale in the near future. Look for items you need or want and avoid the impulse buys as much as possible.
Pack Snacks & Drinks – It's hot in the summer, so don't forget to pack water and few small snacks for your garage sale shopping adventures.
Negotiate Prices within Reason – If you feel like items are priced too high, don't be afraid to negotiate within reason.
Bring Change and Small Bills – It's a great idea to bring one dollar bills and change to garage sales. Some sellers will be able to break larger bills, but not all. If you are prepared it allows you to still get those items.
Give Kids a Bag of Coins – If you shop with kids who always ask for stuff, give them a bag of coins and let them pick their own items. My kids love this and if something they really want is out of their price range, they learn to negotiate with sellers. Plus, I don't hear 'Mom, can I have this?' every 30 seconds.
Do you love shopping garage sales? Leave a comment with your tips or best finds!