My whole family loves pizza. While ordering from a pizza restaurant is great, nothing beats homemade pizza. You can customize the dough and toppings and add unique ingredients you won't find in mainstream restaurants. Plus, you can save some money. Believe it or not, you can even whip up an amazing homemade pizza in as little as 15 minutes.
These 20 creative pizza recipes will have your family asking for more. The Greek pizza is one of my all time favorites and my kids love making their own personal pizzas. Check out our favorite homemade pizza recipes!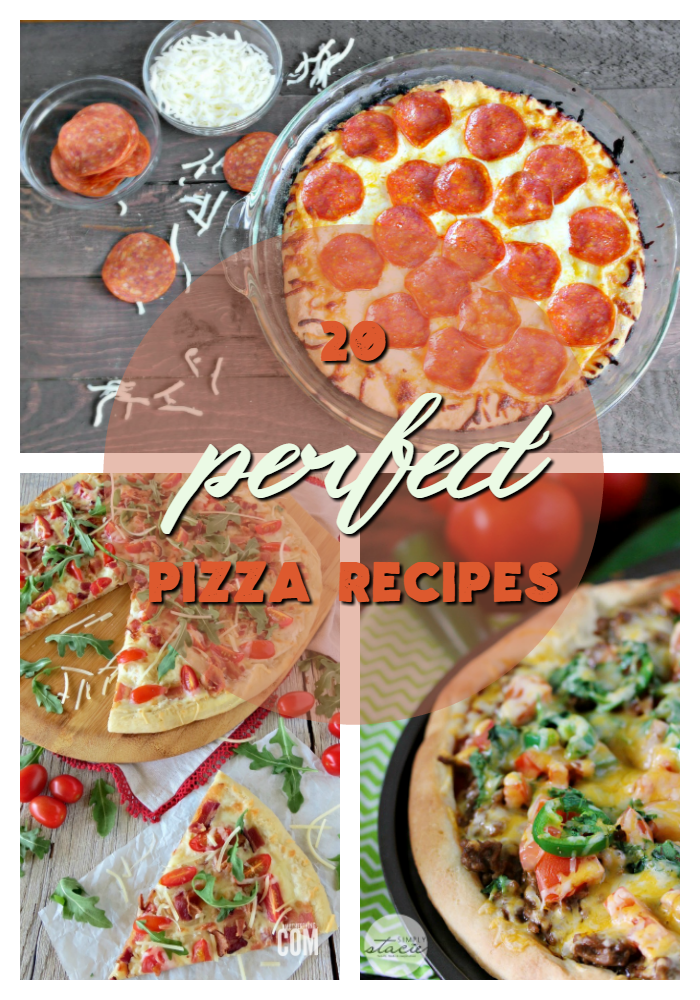 Pepperoni Pizzas
Easy 15 Minute Homemade Pizza (pictured above)
Quinoa Pizza Bites
Easy Pepperoni Pizza Recipe
Pizzas with Chicken or Turkey
Chicken Cordon Bleu Pizza
Spicy Chicken and Pickled Jalapeno Pizza
Chicken Alfredo Pizza
Turkey and Cranberry Sauce BBQ Pizza
Pizzas with Beef, Bacon or Sausage
Taco Pizza (pictured above)
Italian Sausage and Carmelized Onion Pizza
BLT Pizza (pictured above)
Philly Cheese Steak Pizza
Cheeseburger Pizza
Vegetarian Pizzas
Zucchini Pizza
Roasted Red Pepper and Artichoke Pizza
French Bread Pizza
Chicago Style Pizza
Grilled Margherita Pizza
Vegan Deep Dish Pizza with Italian Cornbread Crust
Spinach Artichoke Dip Pizza
Greek Pizza with Feta, Spinach, and Olives
Leave a comment and share your favorite pizza topping or recipe.