Are you wanting to start a life as an entrepreneur?  Whether that means jumping all in or just starting out on a side hustle, there are some great business ideas and options out there.  Even if you aren't able to come up with much start-up cash, there are things that you can do, so do not let a lack of money hold you back!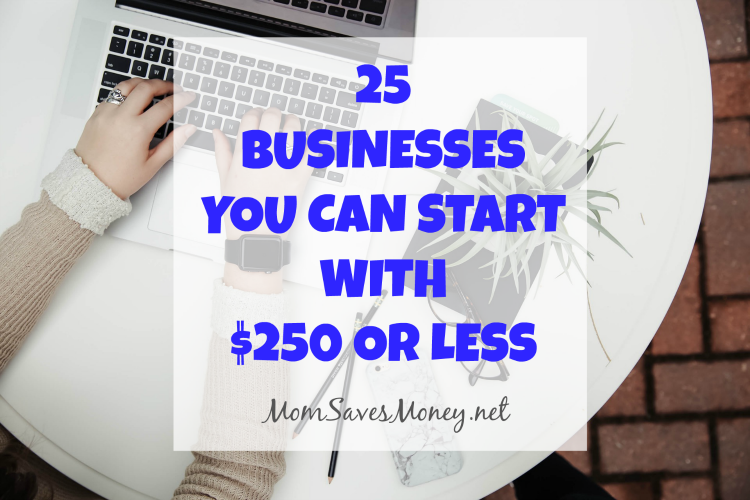 If you have even $250 that you can invest, you can start a business.  Check out these 25 businesses you can start with less than $250:
1. Pet sitting business – Did you know that people often pay up to $100 per day for someone to watch their pets?  This may sound crazy, but it is true.  Pet sitting can be a great gig and easy too!  
2. Blogger –It can easily cost less than $250 to start up and maintain a blog for a year.  Some bloggers make a little bit of extra money and some make it big, so it's definitely worth trying. Learn more about blogging in this article or take one of my blogging classes. 
3. Virtual Assistant (VA) –  Did you know that you can work from home doing administrative tasks for small businesses?  Answer emails, return phone calls, write articles, etc.
4. Window cleaning service –   Businesses need their windows cleaned on a regular basis and often hire this job out to other companies.
5. Lawn Care –  Buy a push mower and some other yard tools and you have the necessary tools for a small lawn care business.
6. Painter –  If you live in a state that doesn't require a license to become a painter, this is a great business idea!  Start with small jobs and you won't need any expensive equipment.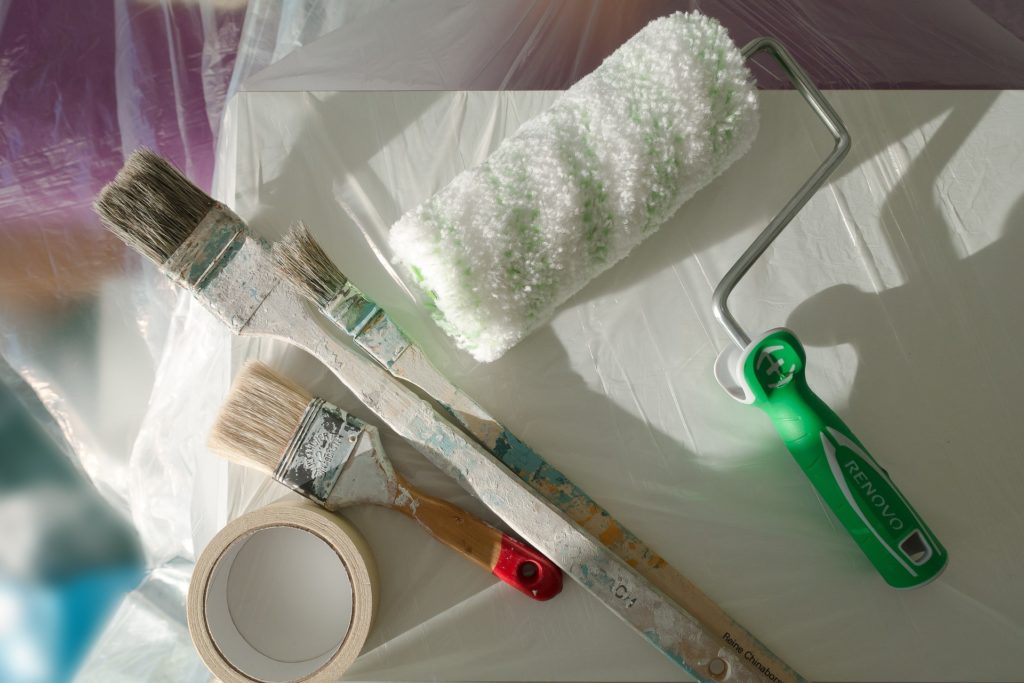 7. Handyman –  You can offer simple handyman services with just some basic tools.  (Check out yard sales and pawn shops for good deals on these tools.) Again, check with state laws for licensing.
8. Children's entertainer –  You can entertain at kids' parties by dressing up as a clown or doing balloon animals.  Supplies for both will cost you less than $250.
9. Be a driver – If you have a car that meets the qualifications, you can drive for Uber or Lyft.  
10. Vending machine owner/operator –  You can buy some vending machines for as little as $200 (or less if you find a good deal).  Fill it with candy or snacks and watch the money roll in.
11. Social media manager –  Some VAs do social media management as part of their jobs, but some people work solely as social media managers and make a great living doing so.
12. Multi-level Marketing (MLM) –  Direct sales, some people love them, some people hate them.  One thing is for sure, with the right commitment, you can make a lot of money running an MLM company.  Most have a start up fee of less than $250. If you are not sure if MLM is for you, check out this article on 7 things to ask before you join.
13. Life coaching – Do you have a special set of skills that you think people would pay to be coached on?  Look into life coaching.
14. Drop shipping –  A drop shipping company can be started with very little investment.
15. Flooring installation –  If you start your flooring business by offering just installation, you can easily do it for cheap.
16. Furniture reclaiming – Reclaimed wood furniture pieces is big business right now and requires very minimal start up.
17. House cleaning –  If you have a car and a bucket of cleaning supplies, you are well on your way to this business.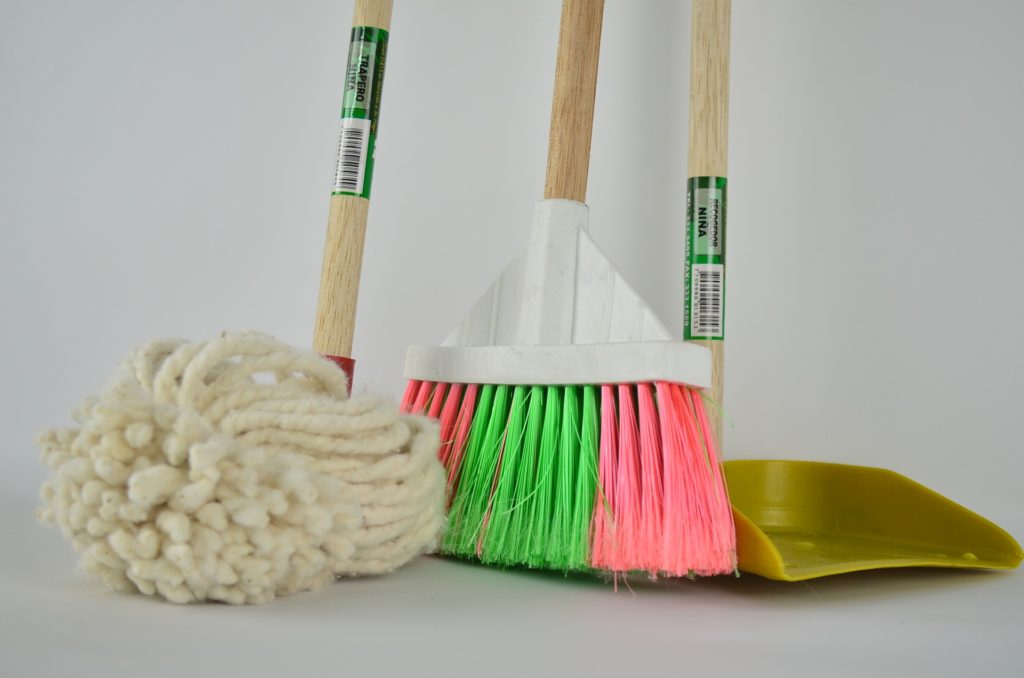 18. Errand service –  Did you know people hire others to run their errands for them?
19. Traveling bartender – I know a girl who just spent $150 on licenses and now she can bartend at shows and traveling events.  She made $1600 in tips the weekend after her initial investment.
20. Consultant –  If you have an expertise in a certain area, market your services to businesses in the same niche.
21. Professional Organizer –  Are you good at keeping things in order?  Start an organizing business.
22. Photography –  If you are a good photographer, you can make money with pictures!  You could probably find a used DSLR camera for $250, but if you already have one even better.
23. Website developer –  If you have good computer skills, consider offering website development services to small businesses in your area.  
24. Computer repair.  A small set of tools and a wealth of knowledge is all that is needed for this business. My husband has computer repair experience and started his own repair business that brought in some extra cash for a few years. 
25. Ebay seller.  If you have a knack for finding good deals, pick them up and resell on Ebay for profit.

What business would you like to start?