Disclosure: Contains referral link. All opinions are mine.
If you love earning free gift cards, you are going to love the My Points program. MyPoints has been awarding members since 1996 for things they are already doing online.
I've been a MyPoints member since 2006 and previously you mostly earned points by shopping online. Now, they've made some awesome changes (after being acquired by the same company that owns Swagbucks) and you can earn points in so many ways. It's easy to rack up free gift cards with this rewards program. Personally, I've earned over $500 in free gifts from MyPoints, but plan to earn much more this year with the exciting new ways to earn points!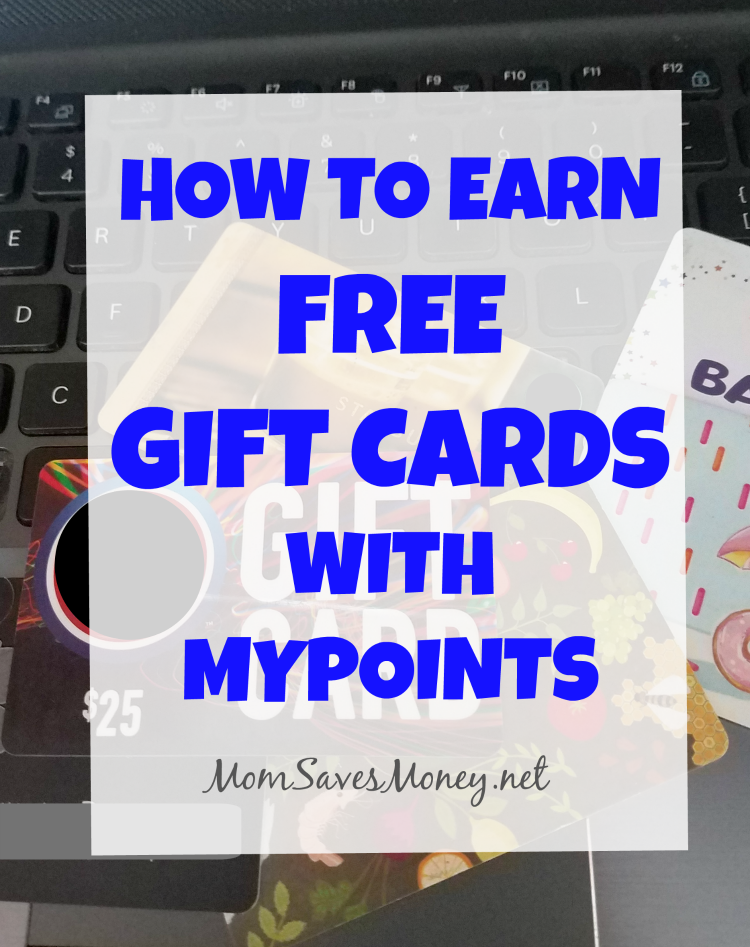 The rewards are fantastic and you can redeem starting at just $3.00! You can choose from over 70 different gift cards, including gift cards to Amazon, AMC Theaters, CVS, Kohls and many more, add travel miles or choose PayPal cash. Join MyPoints now!
How you earn points with MyPoints:

Shop Online – Shop at one of over 1,900 stores and get rewarded with points for each purchase. Your first purchase of $20 or more qualifies you for a 1,750 point bonus (that's enough for a $10 gift card.) Plus, MyPoints has exclusive coupon codes to save even more at select retailers.
Print Coupons – Couponers get rewarded for each coupon they print and a bonus when they use that coupon.
Discover Great Deals – Want to try a new subscription service, purchase canvas prints or try an online service? Get points for discovering great deals online.
Take Surveys – Complete surveys for points.
Watch Videos – Watch fun videos and earn points.
Search the Web – Search using MyPoints browser and randomly earn points for your searches.
Daily Poll – Answer the daily poll for points.
Refer Friends – Earn points by referring friends.
Purchase Gift Cards – Why not get a little something extra when you purchase gift cards? Earn points for select gift card purchases.
Check Email – MyPoints will email you exclusive offers. All you need to do is click and you get rewarded.
The Daily 5 – Complete 5 activities from your daily checklist and earn 5 bonus points every day.
MyPoints rewards program is so simple and makes earning free gift cards easy! This is a great way to pay for Christmas presents or give yourself a fun treat.
Join MyPoints today and starting earning free gift cards now.