Are you one of those people whose garden is producing produce prolifically?  (Say that 10 times fast!) We have a small garden and just planted tomatoes and bell peppers.  We're just now starting to get tomatoes, but I'm betting within a week, we're going to have ALOT of those red juicy gems on our hands!
I haven't canned tomatoes (but my mom always did when I was growing up), but that's one option for dealing with an abundance of tomatoes.  Another option is giving them away or trading with a friend.  But in case you wanna eat 'em some of the produce that's more common, here are some recipes to consider!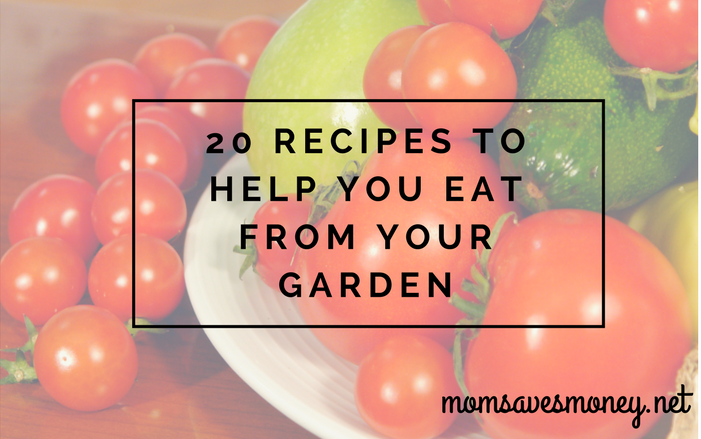 Tomatoes
Got tomatoes?  Give these recipes a try!
Zucchini
I haven't planted zucchini this year, but it isn't hard to find.  Zucchini growers are always looking to get rid of their produce – those plants produce alot!
Cucumbers
Jayme is a wife to 1 and to four little boys. She coupons, but isn't super extreme about it. She price matches and loves it! While she likes to cook, she's in the stage of life where simple is usually better. She never knows how many hands she'll have free at dinner time. You can find her at No Regrets Living.