We're veggie fans around here.  Okay, fine, if I'm being accurate: I'm a fan of my kids eating veggies.  So I serve them at every meal.  Probably 2-3 of them.  And my kids do pretty well at eating them.  But I usually keep it really simple: steamed or roasted veggies.  Sometimes raw like cucumber slices or a tossed salad. But always pretty simple.
But every once in a while, I like to get out my fancy schmancy and do something a little more fun.  Something colorful.  While still be easy cause ain't nobody got time for complicated.  Well, at least I don't.
Enter this Tex Mex Roasted Corn.  At the heart of it, it's just roasted corn and bell peppers with spices.  Ain't nothing hard.  But it's really pretty – especially when you use a variety of bell peppers!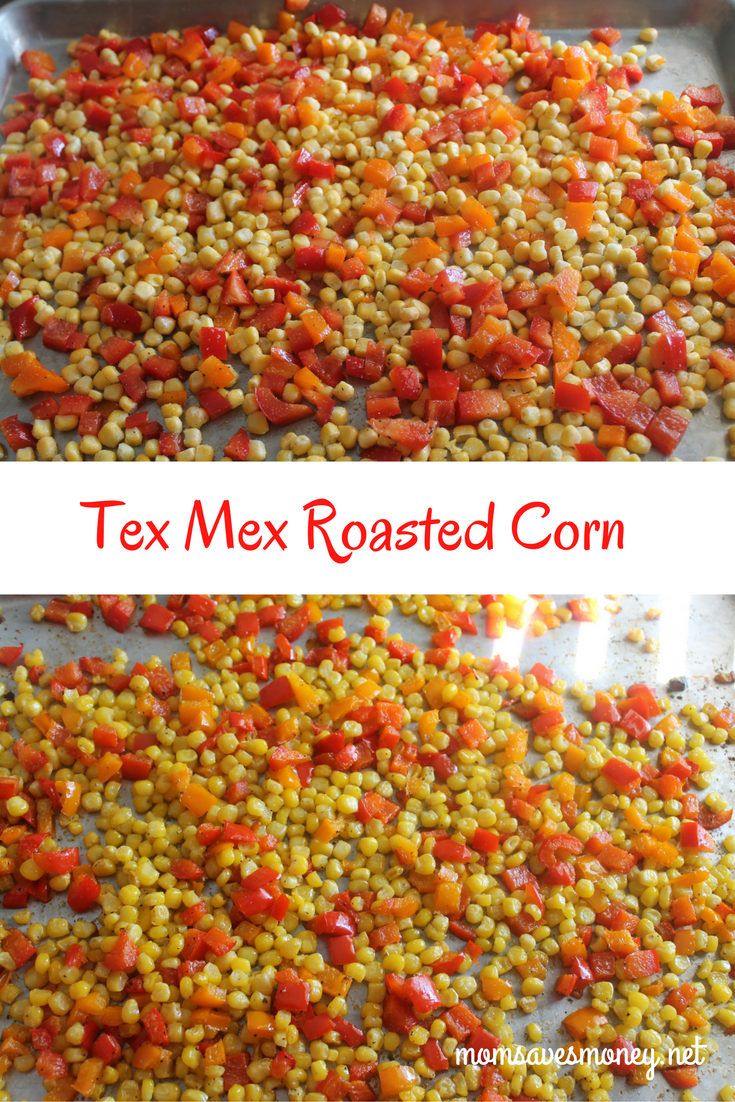 This is best when eaten warm, but the leftovers re-heated taste okay.  But straight from the oven?  PERFECTION!  I've served it with a variety of mexican dishes and haven't been disappointed yet.  I've used fresh corn.  I've used frozen corn.  Both are great!
To make it, you just chop up some bell peppers, dump it on a baking sheet with corn.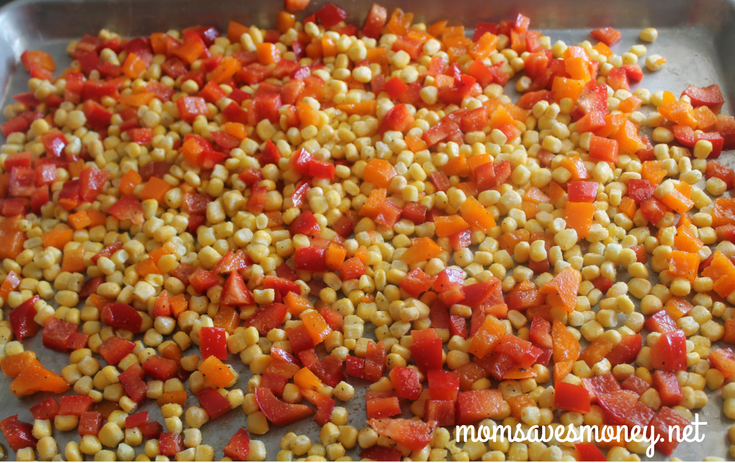 Sprinkle with olive oil and spices.  Mix it up.  Bake it up.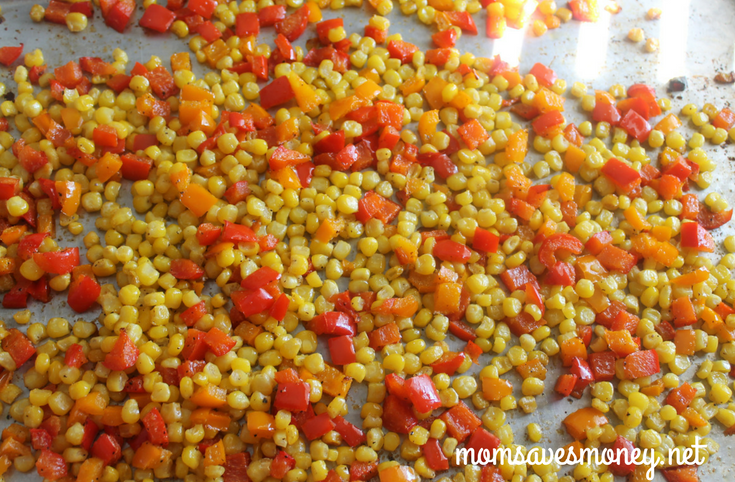 Serve it up.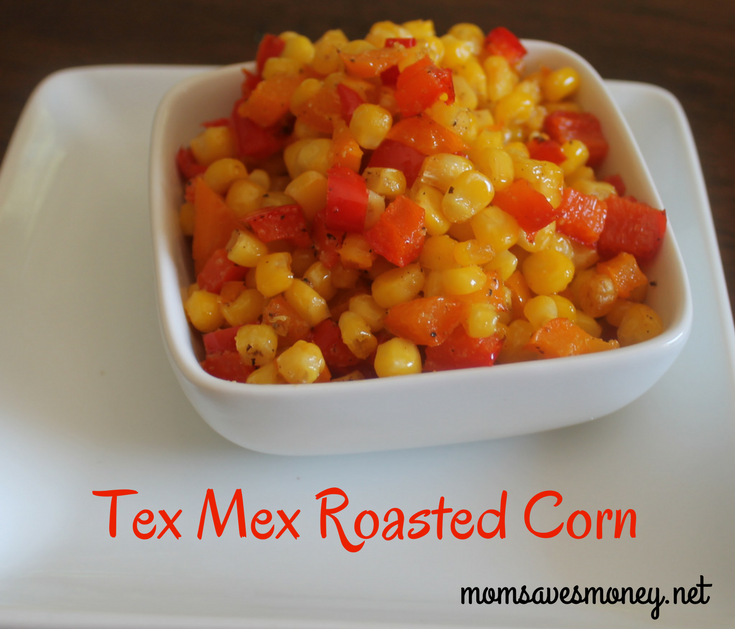 Tex Mex Roasted Corn
Use fresh or frozen corn, add some bell pepper and spices and have a delicious side dish!
Ingredients
3

cups

fresh or frozen corn

2

bell peppers, any color, diced

olive oil

garlic salt

pepper
Instructions
Preheat the oven to 450°F.

Place corn and peppers on a baking sheet.

Drizzle with olive oil, garlic salt, and pepper. You don't want it drowning in olive oil, so just use a little.

Mix with a spoon (or hands!) and spread in a single layer.

Bake for 15 minutes. Stir 1/2 way if you can. It's done when the corn starts to carmelize (brown) a bit.

For best taste, serve immediately.
Jayme is a wife to 1 and a mother to four little boys. She coupons, price matches and meal plans. While she likes to cook, she's in the stage of life where simple is usually better – she never knows how many hands she'll have free at dinner time! You can find her at No Regrets Living.