Food allergies.  Food sensitivities.  Health concerns.  There's a bunch of people in this world who have given up gluten.  Or, at least want to avoid it, whenever easy to do so.  We did a trial run of going gluten-free to see if some of us in our family was sensitive to it.  Luckily, we're not, so bring on the gluten for us!
BUT…having delicious, tested, simple gluten-free recipes on hand is beneficial for many reasons.  What if you want to try going gluten-free?  What if you want to bring a meal to someone who is gluten-free?  What if someone is coming over to dinner and they're gluten-free?
Now when making gluten-free meals, it's important to know how gluten-free you really need to be.  For someone with celiac disease, you want there to be no chance of gluten being in the meal.  For people who aren't allergic to gluten, but still want to eat gluten-free, you can be a little more flexible.  For example, oatmeal is generally considered to be gluten-free, but if you need to be really strict about gluten, make sure you get a brand of oatmeal that's certified.  It's easy for oatmeal to be cross-contaminated with other products during manufacturing.
Also: gluten-free recipes can also be expensive.  Non-gluten flours are more expensive than all-purpose flour and many recipes contain ingredients that you might not have readily available if you're not used to cooking that way.  If you're going gluten-free, don't hesitate to dive into the world of uncommon flours and other ingredients but if you're just looking to dip a toe into the gluten-free waters or are just bringing a meal to someone that's gluten-free, these are the recipes for you!  No uncommon ingredients.  No weird preparations.  Just easy-to-make, wonderful-to-eat gluten-free meals!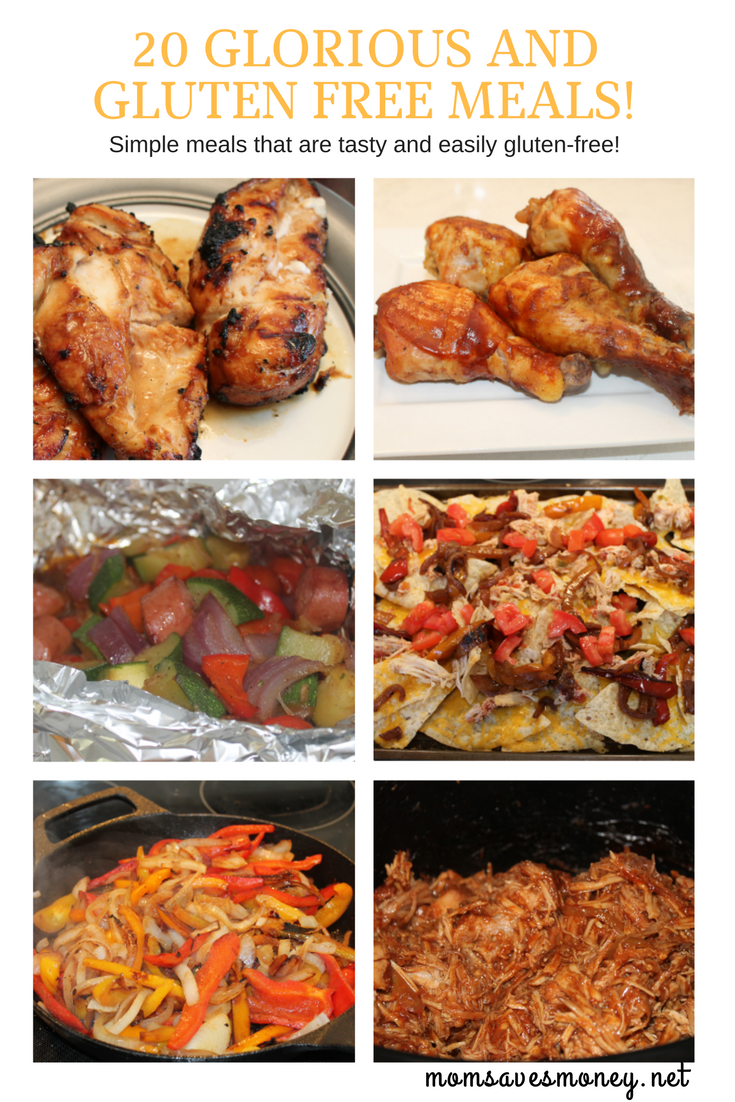 Chicken Dishes
Smoked Sausage Dishes
Beef Dishes
Soups
Jayme is a wife to 1 and a mother to four little boys. She coupons, price matches and meal plans. While she likes to cook, she's in the stage of life where simple is usually better – she never knows how many hands she'll have free at dinner time! You can find her at No Regrets Living.