If you love homemade bread, but don't love the kneading and waiting for it to rise, this easy beer bread recipe is for you.
This classic beer bread recipe takes just a few minutes to prepare. Then pop it in the oven and you have a delicious loaf of homemade bread in less than an hour. The bread pairs wonderfully with soup for dinner or take it to potluck and impress everyone with your homemade bread.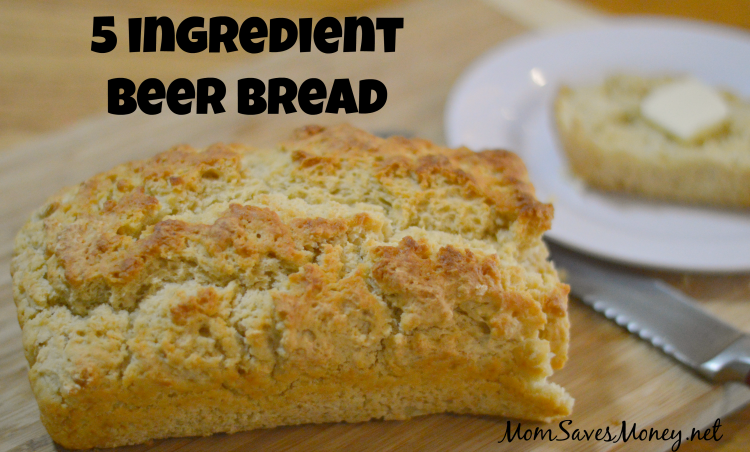 I used to buy the pre-made beer bread mixes that cost $5 per loaf. This recipe tastes better, has less ingredients and costs around a dollar to make.
Even though the recipe says beer bread, you can actually use any carbonated beverage. A citrus soda, like 7UP, tastes great. Fruit flavored sodas will add a sweet flavor to the bread. I do not recommend diet soda though, because it is not as flavorful as other sodas. Basically, you can customize this recipe to the flavors you enjoy most.
If you choose to use beer, it doesn't matter what kind of beer you use. My dad swears by using the absolute cheapest beer he can find. (You know the kind that just says 'Beer' on the label.) I think craft beers with unique flavors taste amazing in this bread. My personal favorite is a good Oktoberfest. Your bread will have a slight flavor from the beer you use, so choose your favorite brew. If you want less beer flavor use a 'light' beer.
I'll walk you through the steps for this bread. It is so incredibly simple.
First, gather your ingredients.

Next, mix the dry ingredients.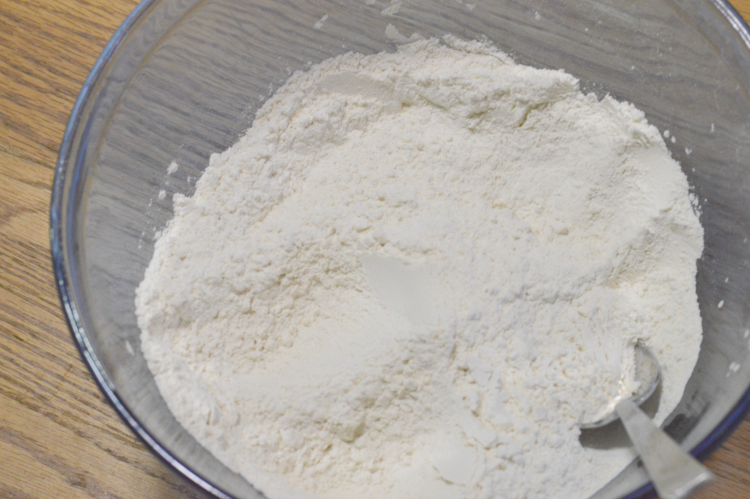 Then, add the beer.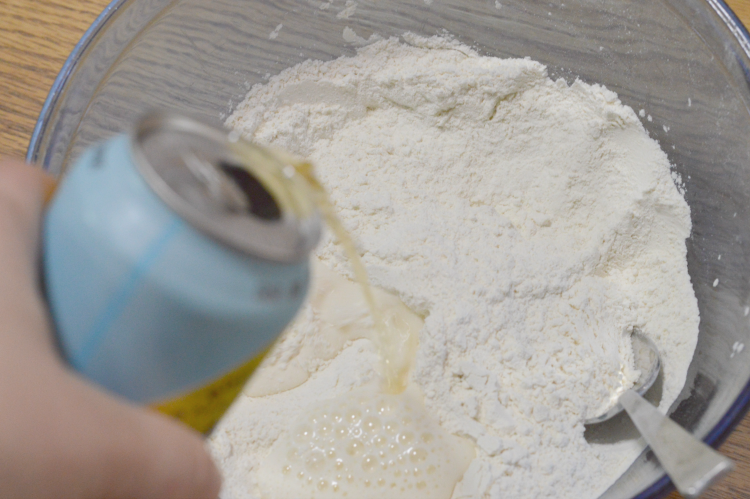 Mix about 30 seconds or until the mixture is moist. Do not over mix. The batter may be lumpy and that's okay.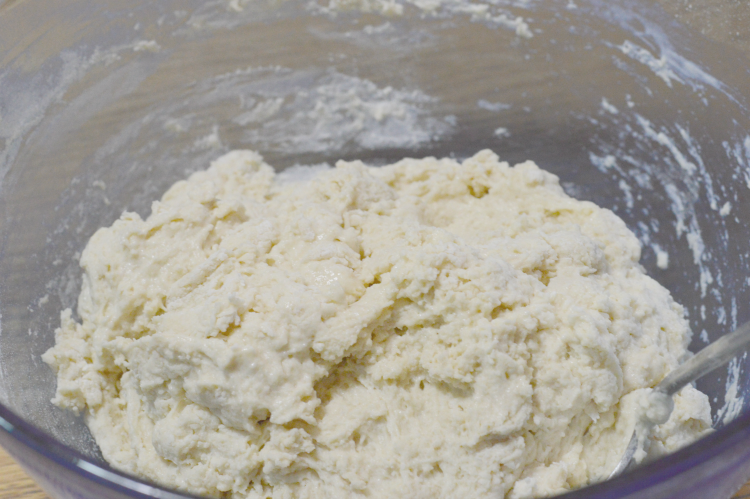 Transfer batter to a greased loaf pan. I like to add a tablespoon or two of melted butter to the top of the bread before baking. You don't have to do this, but it gives it a crispy and delicious finish.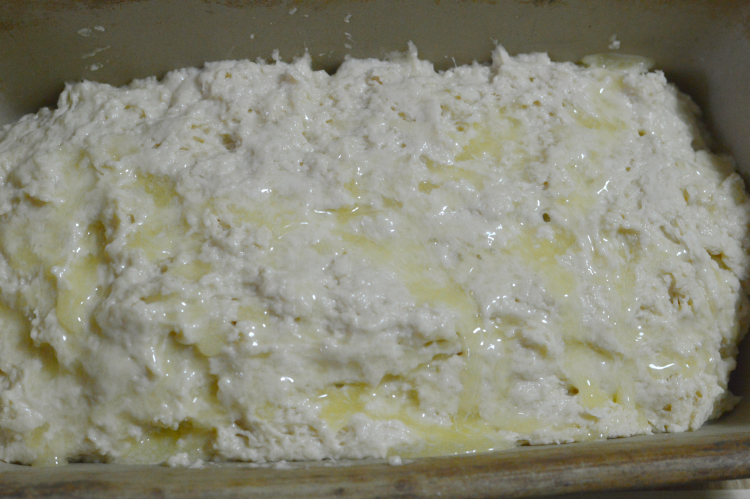 Pop in a preheated 350 degree oven for 50-60 minutes. You can test for doneness by inserting a toothpick. If it comes out clean, the bread is ready. That's it! I told you it was an easy recipe. Make sure to save this beer bread recipe because it will be a family favorite.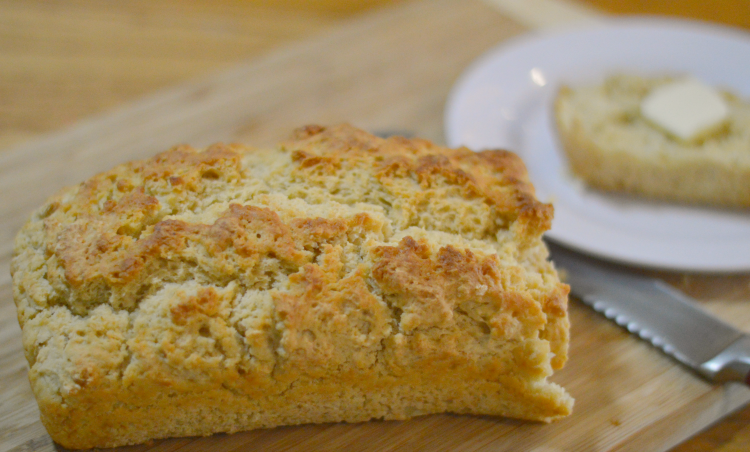 Love easy recipes? Check out our Incredibly Easy 5-ingredient Meal Plan and Cookbook with a 6-week meal plan, simple recipes, and weekly printable shopping lists.
Easy Beer Bread
Enjoy delicious homemade bread in less than an hour. No kneading or rising required.
Ingredients
3

cups

all-purpose flour

(For whole wheat, use 1 1/2 cups white flour and 1 1/2 cups whole wheat flour)

3

tsp

baking powder

1/3

cup

sugar

1

tsp

salt

1

12 oz can

beer or carbonated beverage of choice

1-2

tbsp

melted butter

(optional)
Instructions
Pre-heat oven to 350 degrees.

Mix dry ingredients, flour, baking powder, sugar and salt.

Add can of beer or carbonated beverage to the dry ingredients.

Mix just until moistened. Do not over mix. The batter may be lumpy.

Bake in a greased loaf pan at 350 degrees for 50-60 minutes. Optional: Drizzle melted butter on the bread before baking.

Test doneness by inserting a toothpick into the bread. If it comes out clean, the bread is ready.


Let cool for 10-15 minutes before removing from pan.