Disclosure: Contains affiliate link. All opinions are mine.
Winter is approaching quicker than ever, and if you're on a budget, you're probably wondering how to get the most bang for your buck on your winter clothes. In this post, we'll be talking about some of the easiest ways to find deals on winter clothing in the upcoming months (and all year long). Keep reading for some great tips to help you save money!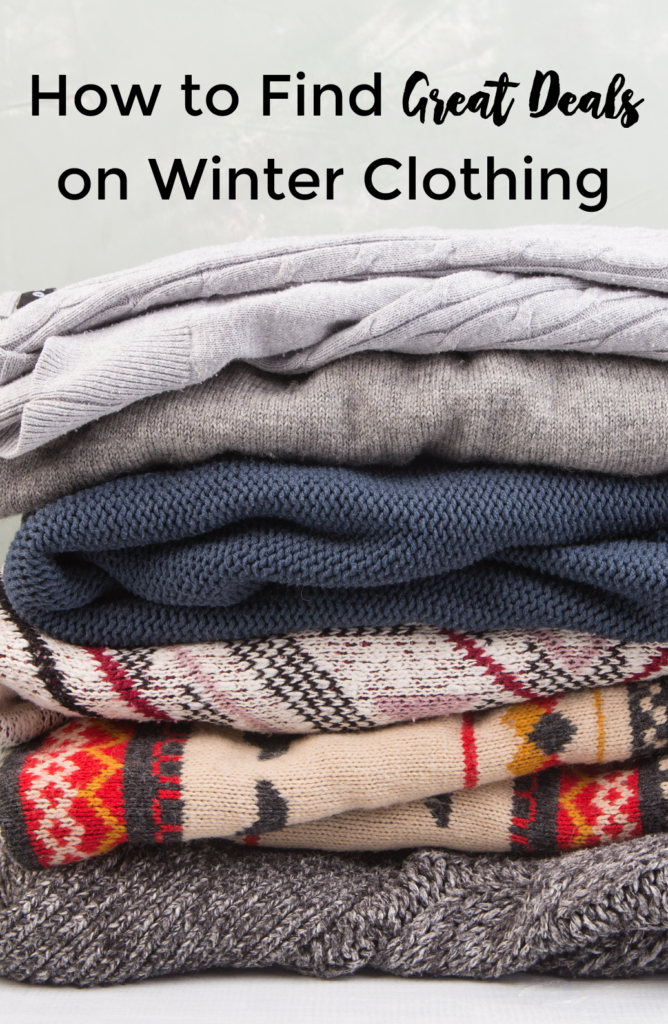 How to Find Great Deals on Winter Clothing
Check Thrift Stores
Thrift stores are one of the greatest places to find deals on winter clothing. The clothes are extremely affordable, and if you plan well, you can shop during a sale and save even more. Places like Salvation Army and Goodwill stores are great for finding winter clothing at a great price. You can find winter clothing all year long at most of these stores, so if you find a great piece that someone has ditched during spring cleaning, you can save it for next winter.
Clothing Consignment Stores
If you're looking for slightly less-used clothing, you might want to check clothing consignment stores like Absolutely You in Papillion or Plato's Closet. Consignment stores are great for finding deals on winter clothing that are still fashionable and in great condition! If you don't have a Plato's Closet near you, look for locally owned clothing consignment stores near your area.
Search Yard Sales
Yard sales are a great place to find deals on winter clothing. People will likely be downsizing and getting rid of winter clothes that don't fit anymore during spring, summer, and fall. You may even be able to find community yard sales all year long to find some winter clothing for your whole family. Yard sales can be hit or miss though – sometimes you find great deals on winter clothing, and sometimes you don't find anything you're looking for. If you have a little time during early morning hours on the weekend, spending an hour or two stopping at different yard sales is a great way to find some great stuff!
Amazon Warehouse deals
Amazon Warehouse often offers deep discounts on items that have been opened and returned, even if they aren't damaged. Sometimes you can find deals on winter clothing through the Amazon Warehouse – so don't forget to check here too, especially for those who love getting their shopping done online.
Online Used Clothing Boutiques
Shop secondhand clothes from the comfort of your home with online boutiques. ThredUp and Schoola are my favorite used clothing stores online. Bonus, you get $10 off your first order at both online stores. Check out ThredUp and Schoola now to redeem your free $10 shopping credit.
Shop Off Season
If you don't need winter clothes now, wait until late winter/early spring for huge discounts at local stores. Major department stores will clearance winter clothing when new spring clothing arrives, so look for 50% off or more sales during this transition.
What other ways do you find great deals on winter clothing? We know the costs can add up but we're looking for the best ways to save on those important winter clothing items. Sound off with your best tips in the comments below!