I no longer have a 3-year-old.  My 2nd son, Stephen, just turned 4!  I think he had a good birthday and liked most of his gifts, but I was a little worried as his list of gifts that he wanted was a little hard to come by.  He'd been talking about his birthday for at least 6 months and his list was ever changing.  But he did ask for:
A porcupine.
A machine that would dig deep into the ground during the night to grab out the sun to make it daytime.
A robot that would help him to do a handstand so that he doesn't have to lean against the wall.
He didn't get any of that.  But he did get a lot of Paw Patrol and Super Wings for his birthday and seems to be happy with that.  So I think we did okay after all.  BUT…that isn't what this post is about.
What it is about: He goes to a preschool a few days a week and when it's near your birthday, you get to be the snack helper and bring a treat of your choice.  Normally, they ask for healthy treats like fruits & veggies and such, but on your birthday, you can bring almost anything you want.  So I asked him what he wanted.  I expected an answer like chocolate chip cookies or cupcakes or brownies, but he said that he wanted Oatmeal Raisin cookies.  I asked him if he was sure and he was!
So I made them for his birthday treat for preschool and they actually went over well!  I actually had the teacher and a couple of different parents say that the kids loved them.  Now, you know that's a good cookie if preschoolers love them!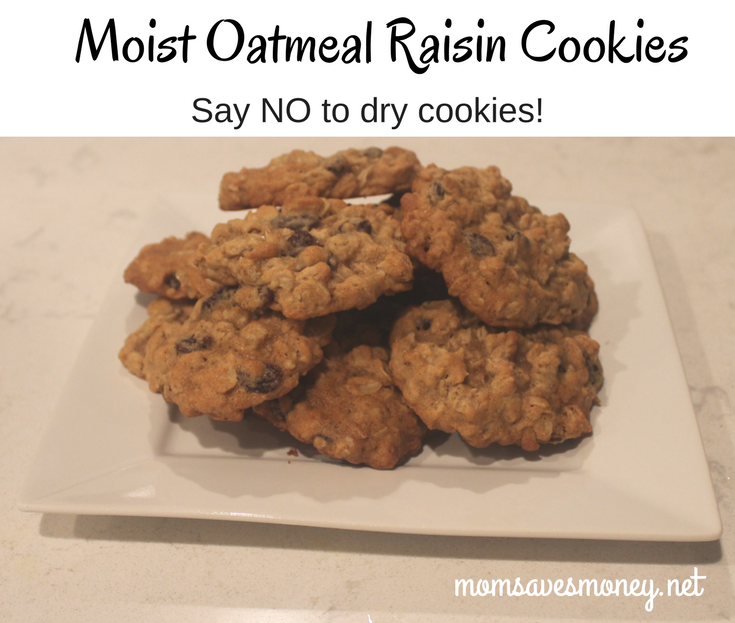 The funny thing is that my oatmeal raisin cookie isn't anything special.  In fact, it's right off the Quaker oatmeal container.  I've tried several other recipes and none compare to that one – they've really mastered it.  BUT…I do have a special trick that makes them even better.  My secret is to soak the raisins before putting them into the cookie dough.  That prevents the raisins from drying out and getting overcooked in the oven.
To do that, I just:
Measure out the raisins
Put them in a bowl and cover them with water.
Let it sit for a few minutes.
Dry them off as best you can.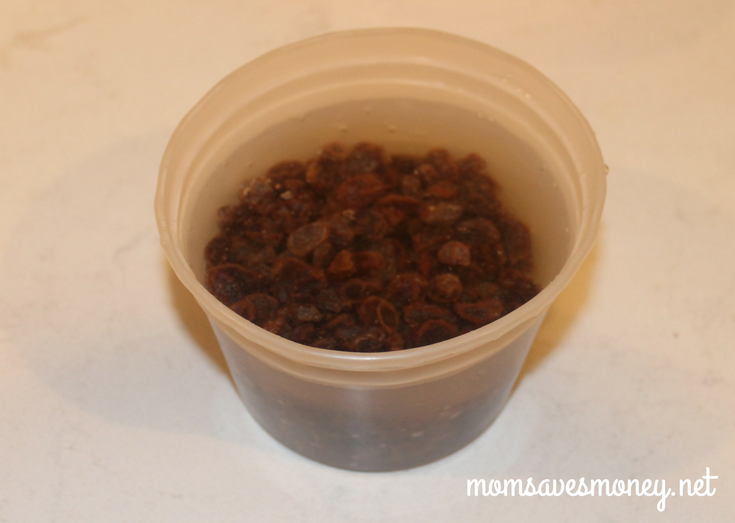 Then just use them as you normally would in your dough.  That's it. Super moist cookies with super moist raisins.  Delicious!  A crowd pleaser no matter if your crowd is preschoolers or adults!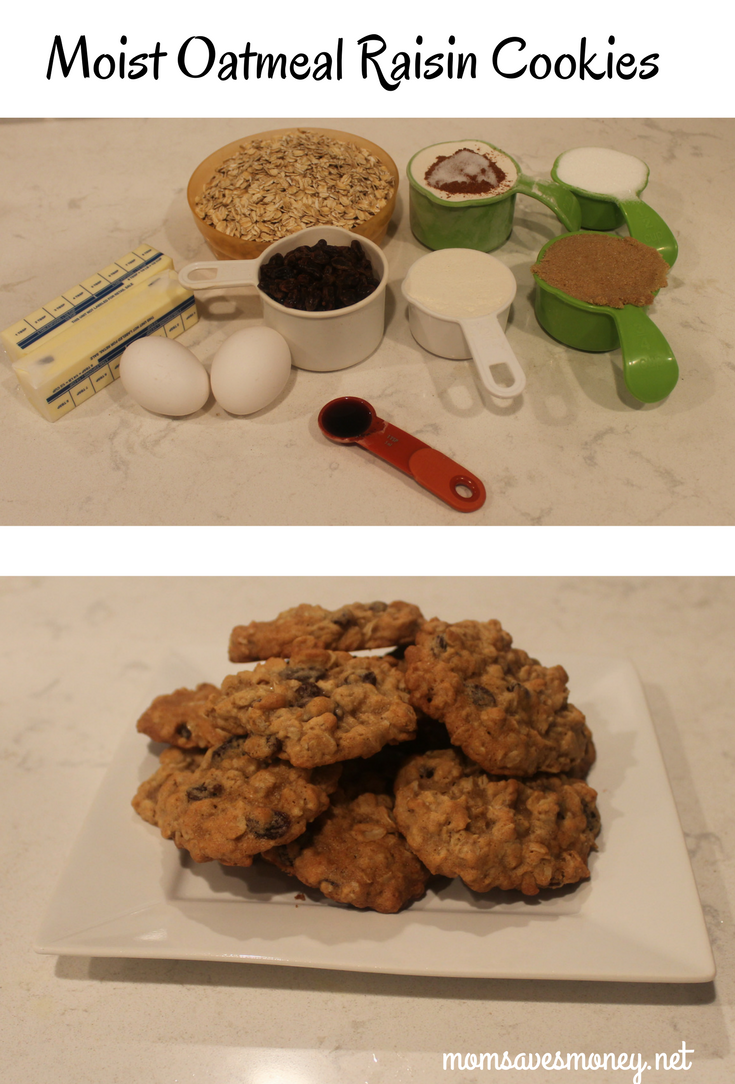 Oatmeal Raisin Cookies
Ingredients
14

Tablespoon

butter, softened

3/4

cup

firmly packed brown sugar

1/2

cup

granulated sugar

2

eggs

1

tsp

vanilla

1-1/2

cup

all-purpose flour

1

tsp

baking soda

1

tsp

ground cinnamon

1/2

tsp

salt (optional)

3

cup

oatmeal, uncooked

1

cup

raisins
Instructions
If possible, soak raisins in bowl of water for 5-20 minutes before using. Dry well.

Heat oven to 350°F.

In large bowl, beat butter and sugars on medium speed of electric mixer until creamy.

Add eggs and vanilla; beat well.

Add flour, baking soda, cinnamon and salt; mix well.

Add oats and raisins; mix well.

Drop dough by rounded tablespoonfuls onto ungreased cookie sheets.

Bake 8 to 10 minutes or until light golden brown.

Cool 1 minute on cookie sheets; remove to wire rack. Cool completely. Store tightly covered.
Jayme is a wife to 1 and a mother to four little boys. She tries to coupon, sometimes price matches, but always meal plans. While she likes to cook, she's in the stage of life where simple is usually better – she never knows how many hands she'll have free at dinner time! You can find her at No Regrets Living.