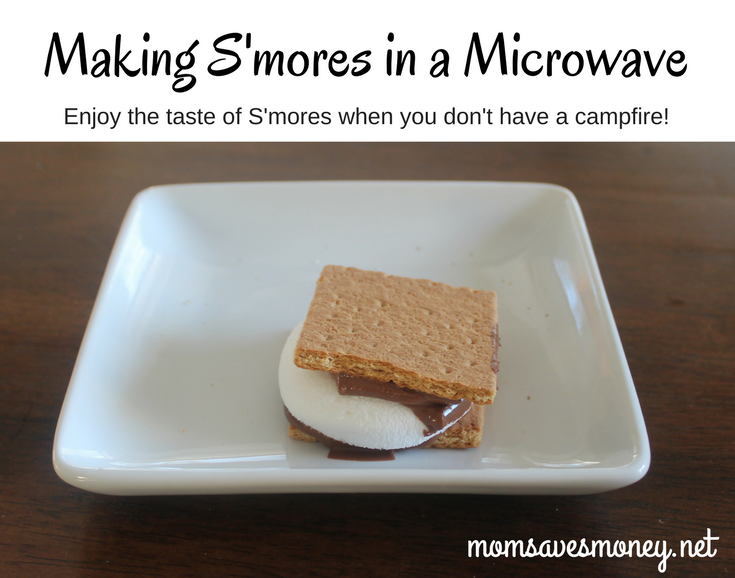 Do you remember the "S'mores" scene from The Sandlot?  I mean, it's a classic!  (Well, for people my age anyway.)  If you're not familiar with it, here it is:
https://www.youtube.com/watch?v=XlddDZkkxCc
Who doesn't love s'mores?  I love a good campfire.  Putting a marshmallow on a metal stick, finding out the right distance from the fire to be in order to get the perfect meltyness and burn marks.  Blowing quickly on the marshmallow when it catches on fire.  Sticking the marshmallow on top of a chocolate bar and smushing it all between 2 pieces of graham cracker?  Oh, it's a precious time.
Maybe my soft spot for s'mores comes from jr. high when I was first introduced to campfires (and s'mores) through my church Youth Group.  Or maybe it's from my college days, enjoying s'mores with my sorority.  Or maybe it's from my single adult days, particularly the one in 2008 when I met my husband for the first time at a hayrack ride.  It'd take almost another year before we'd start dating, but I still remember that specific hayrack ride and campfire. And, of course, the s'mores.
Our house has a firepit in the backyard, but we haven't used it too much yet.  Just a few times.  I envision we'll use it more and more as our boys age.  But we do use our fireplace quite a bit.  Our boys are still a little young to roast their own marshmallows and we don't really want to start the s'more tradition right next to our living room carpet.  I have visions of that going badly.
So, I improvise.  Occasionally, I'll make s'mores in the microwave instead.  We still get to enjoy most of the yummyness without the possible carpet ruin!  Now, they don't have the great smokiness that s'mores made over the campfire have, but it's a trade off I'll take!
I try to have chocolate bars in the freezer, but if I don't, then I'll just use chocolate chips.  And if I don't have the jumbo marshmallows, I'll use a few minis instead.  It all tastes the same!

Now,  I actually don't recommend using frozen chocolate bars – I've tried that before with bad results.  I had to heat it longer to get the chocolate to melt and I ended up "burning" the graham cracker!  That wasn't a great moment.  So if I only have frozen chocolate, I might microwave that separately for a few seconds to be soften it up first.
Oh yeah!  Be sure and have a wet rag handy — these are messy!
How to Make S'mores in the Microwave
Ingredients
For each S'more:
1

graham cracker, broken in 1/2

chocolate (i.e.: part of a chocolate bar or even chocolate chips)

1

jumbo marshmallow (or a few miniature ones)
Instructions
For each S'more:
Place the graham cracker halves on a plate (or other microwavable surface).

Place chocolate bar (or chocolate pieces) on top of the graham crackers.

Microwave for 30 seconds. Check to see if it's the right melty-ness. It should be soft to the touch, but not liquid. Continue microwaving in 10 second increments until perfect.

Add marshmallow to 1/2 of the graham cracker/chocolate pieces. Microwave for 5-10 seconds until marshmallow(s) puff up.

Place the other 1/2 graham cracker on top. Smush. Enjoy!
Jayme is a wife to 1 and a mother to four little boys. She tries to coupon, builds a smart stockpile, and always meal plans. While she likes to cook, she's in the stage of life where simple is usually better – she never knows how many hands she'll have free at dinner time! You can find her at No Regrets Living.