Disclosure: Contains affiliate link.
This year, give dad a unique gift that is full of manly awesomeness. That's right, dad can get his own mystery box of goodies from 13 Deals.
Get a standard mystery box for dad for only $24.99 or choose to upgrade for more stuff for only $9.99 more + shipping. You can order up to 3 boxes, but you may receive duplicate items if you order 2+. Order a mystery box for your dad, your husband's dad and your husband. Boom – Father's Day gifts are done. The best part is you can open it together and it's a surprise for everyone.
These mystery boxes are in limited supply and do sell out. Order your Father's Day mystery manly box of awesomeness today!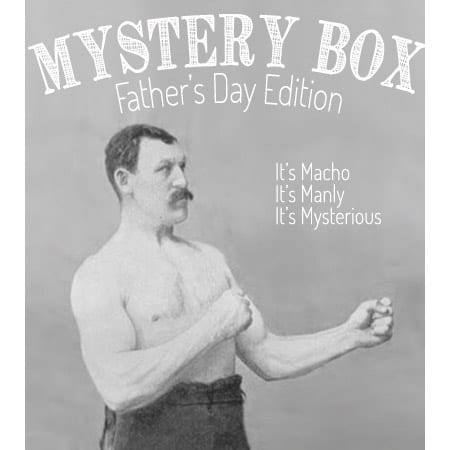 Here is a picture of what my husband received in the 2016 box in the standard box to give you an idea of what items to expect. In this box, there were 9 unique items and my husband loved them all. Who knew they made baseball hats with LED lights? I can tell you it's been super handy for home repairs.
This company also releases regular monthly mystery boxes and mystery boxes for Mother's Day and Christmas.
Check out my live unboxing of the Mother's Day mystery box I received a few weeks ago. These are SO fun! (I may have a slight mystery box obsession.)
Don't miss this chance to get a Mystery Box for Father's Day. Order yours today from 13 Deals.