Got a kid that doesn't want to eat his veggies, but he will eat pizza?
Got a party that you need an appetizer for?
Wanna serve something that at least looks a little healthy?
Try this veggie pizza!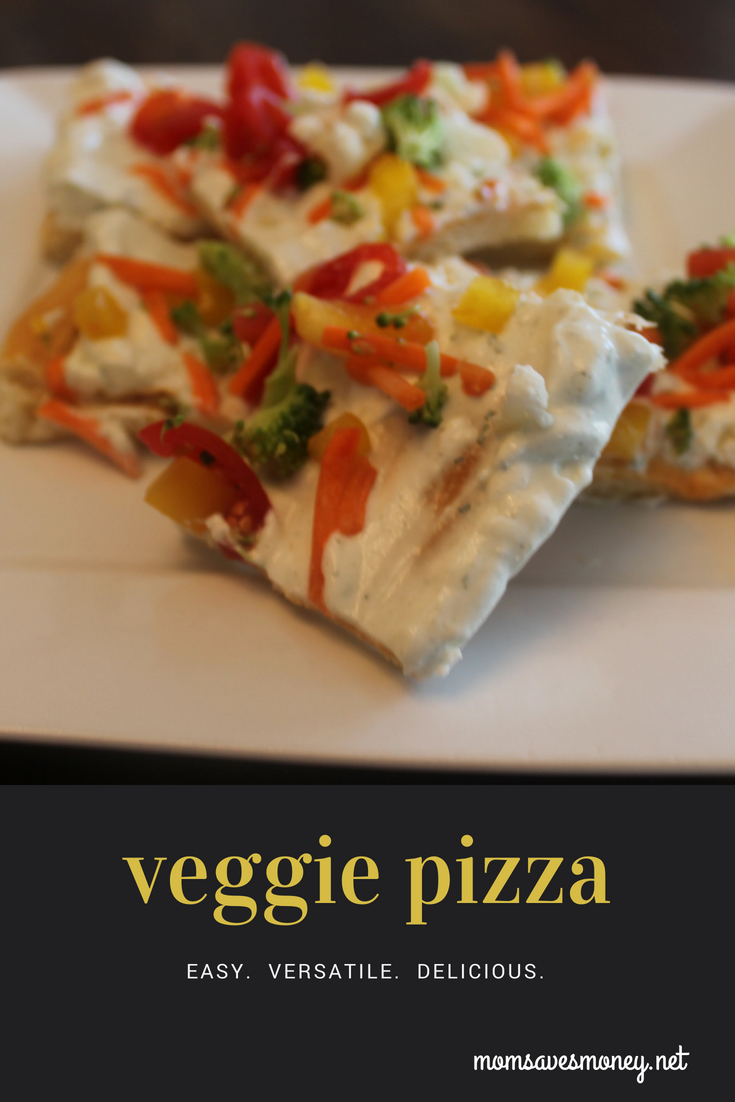 A few weeks ago, I had a MOPS event where I needed to bring an appetizer. I wasn't getting excited about anything that came to mind. Even a quick look at pinterest didn't get me any winners and that usually does the trick. So I went back to my recipe binders and did some flipping.
As I was flipping through the binder, I kept saying "Nah" to everything I was seeing. As I was going to an event with 100+ women, I didn't want to bring anything that needed a slow cooker or that was too messy to eat. I was also wanting a finger food rather than something that needed a fork. I came to my recipe for Veggie Pizza and I knew I had a winner!
It feeds a crowd pretty easily.
It's "healthy-ish" with all the veggies.
It's a good finger food.
It's easy to make and doesn't require heating.
I can make it early in the morning and serve it later at the party.
And it really only has a few steps:
Bake a crust.
Top it with a cream cheese & ranch mixture.
Top with veggies.
Cut into bars!

Winner! Winner! It really is easy and it's customizable. You can use almost any vegetables you want. I used the ones that I like and a lot of them I had on hand. If you use a variety of colors, it really looks good. It's really just a crescent roll crust with a ranch-flavored "sauce" with chopped veggies on top. Doesn't get much easier!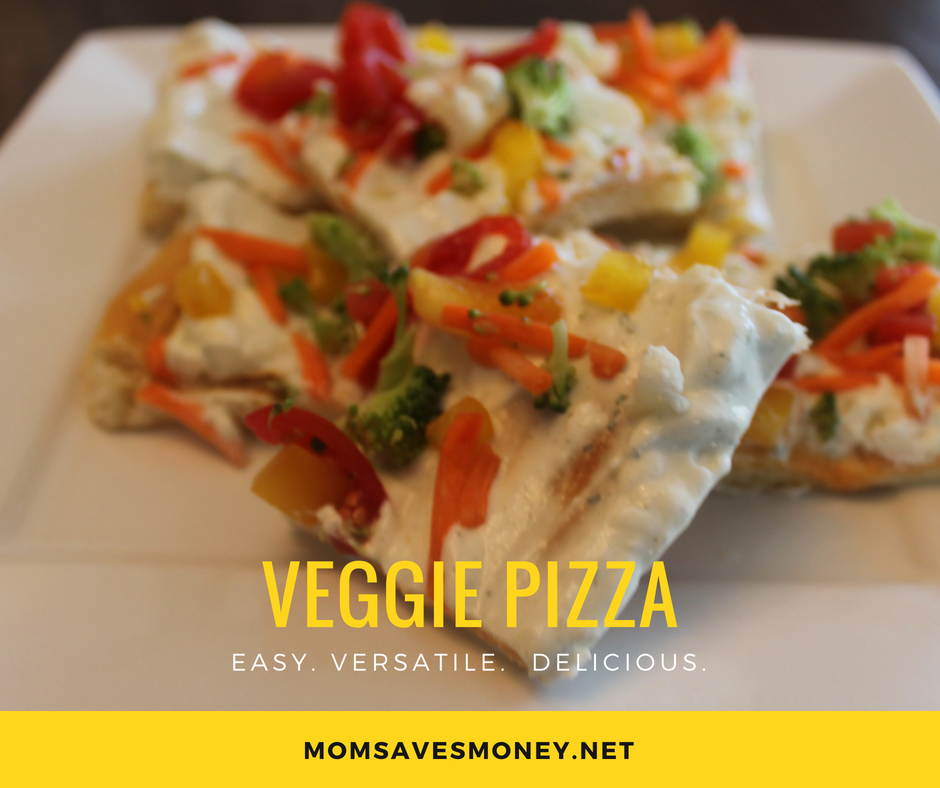 Veggie Pizza
Ingredients
2

cans Refrigerated Crescent Rolls

8

oz

softened Cream Cheese

16

oz

Sour Cream

1

packet (1/3 cup) dry Ranch Dressing mix
4 cups of chopped veggies, any combination. I frequently use:
1/2

cup

Broccoli florets, chopped into small pieces

1/2

cup

Shredded carrots

1/2

cup

Cherry Tomatoes, cut into 1/4s or 1/8

1/2

cup

Cauliflower, chopped into small pieces
Instructions
Heat oven to 375.

Unroll both cans and press dough into bottom and sides of ungreased raised edge baking sheet or jelly roll pan.

Bake 10-15 minutes until lightly browned.

Cool completely.

Mix together cream cheese, sour cream and dressing mix until blended.

Spread mixture over crust.

Decorate with vegetables.

Refrigerate until ready to serve.
Jayme is a wife to 1 and a mother to four little boys. She tries to coupon, builds a smart stockpile, and always meal plans. While she likes to cook, she's in the stage of life where simple is usually better – she never knows how many hands she'll have free at dinner time! You can find her at No Regrets Living.