"I made Chinese food! I made Chinese food!", I sang while doing a little happy dance around my kitchen. Now, I'm not talking stir fry. I make those all the time. I'm not talking Fried Rice. I make that often too. I mean something that involves a little bit more Chinese kind of know how. Okay, fine, I mean something that uses something other than soy sauce!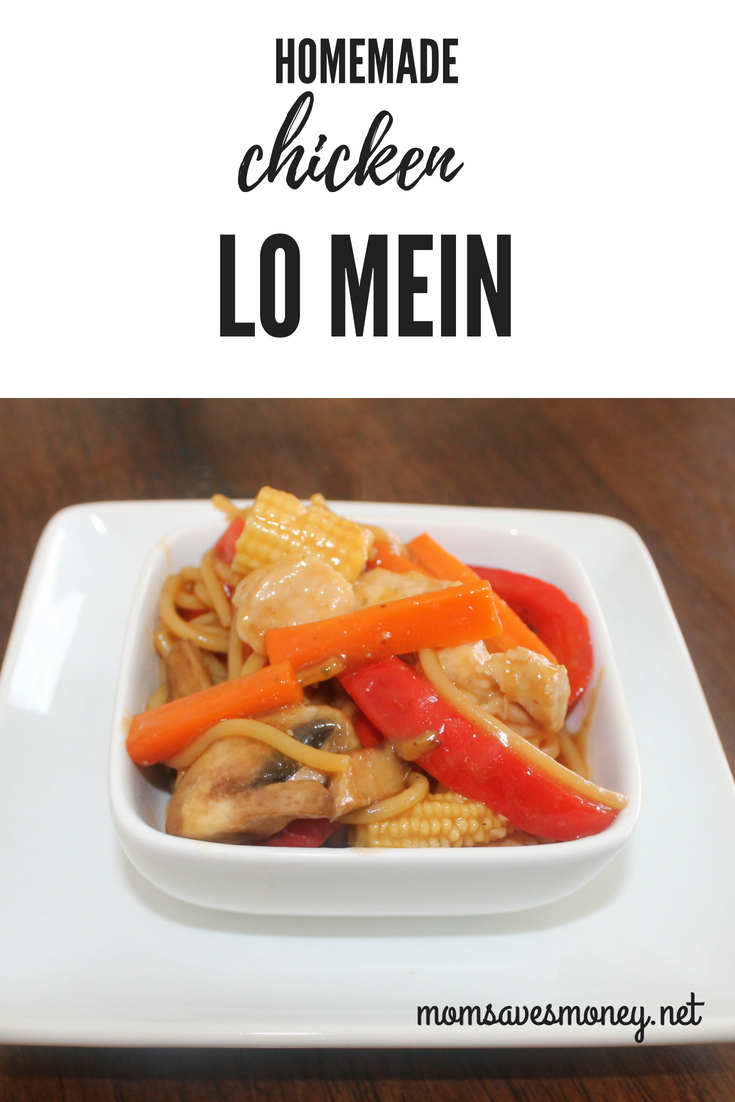 Guess what? You can too! This isn't a hard recipe at all – It's about as American Chinese as you can get. (You can even use spaghetti noodles like I do!). Do NOT let the list of ingredients scare you off. It isn't bad at all! It only has 3 parts:
Noodles
Sauce
Meats & Veggies
That's it. Ain't complicated one bit. Sure it probably involves an ingredient or two that you don't have, but buy them! Once you do, then it's like you have the keys to a whole nother kingdom of cooking.
And what I love about this? You can totally customize it to your liking. Don't wanna use chicken? Fine! Leave it out or use shrimp or steak. Don't wanna use red pepper like I often do? Fine! Don't like onions?  Leave 'em out!  Find your own concoction of veggies. The world is your oyster! (Whatever that means).
My husband in particular loves it.  To him, it reminded him of what he most often makes when we go to those Hu Hot, where you make your own bowl and they cook it for you.  Now, he'd probably choose less veggies and more noodles than I make here, but he still appreciates the taste.  So much so that he asks for it a couple of times a month.  So…Impress your friends and make this. Impress your family and make this. Impress yourself and make this. It's delicious AND easy!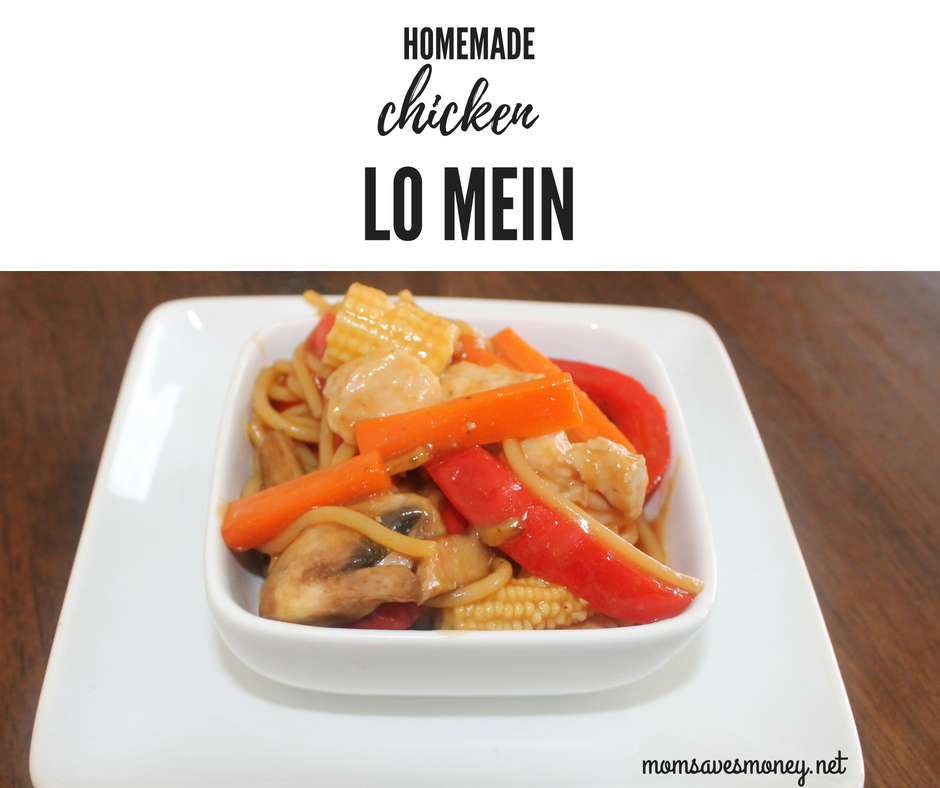 Chicken Lo Mein
Ingredients
Lo Mein Sauce:
1/2

cup

soy sauce

3

Tbsp

hoision sauce

1

Tbsp

brown sugar

1

Tbsp

sesame oil

3

Tbsp

cornstarch

1

cup

water
Chicken Mixture:
1

pound

chicken breasts

1

tsp

olive oil
Veggies:
1

bell pepper

3-4

cups

veggies (I did carrots, mushrooms, bell peppers and baby corn, but choose what you like)
Other:
8

ounces

spaghetti (or lo mein noodles)

1 1/2

tsp

minced garlic

1

tsp

minced ginger
Instructions
Make Lo Mein/Spaghetti:
Make lo mein/spaghetti according to directions. Drain.
Prepare Sauce:
Whisk together all the sauce ingredients. Set aside.
Cook Chicken:
If using chicken, brown chicken with the olive oil in a sauce pan. Set aside.
Cook Veggies:
In the big sauce pan, add a little olive oil. Add ginger and garlic and let it warm up for about 30 seconds.

Add veggies and cook for about 2-3 minutes until almost tender.
Add it all together:
Add the lo mein/spaghetti noodles, chicken and sauce to the pot. Stir. The sauce will thicken and absorp into the noodles. Heat for a few minutes until the sauce is absorbed and the veggies are tender.
Jayme is a wife to 1 and a mother to four little boys. She tries to coupon, builds a smart stockpile, and always meal plans. While she likes to cook, she's in the stage of life where simple is usually better – she never knows how many hands she'll have free at dinner time! You can find her at No Regrets Living.