I'm not known for cooking many foods from other cultures.  I'm not very experienced when it comes to other cuisines.  I'm a Midwest gal, born and raised.  I've started to branch out a teeny tiny bit, but I'm making slow progress.
But there is 1 Indian dish that I make and have made for years.  I can't remember where I got the recipe from, but it's essentially chicken marinated in spices and then cooked in a cream-and-tomato based sauce and served over rice.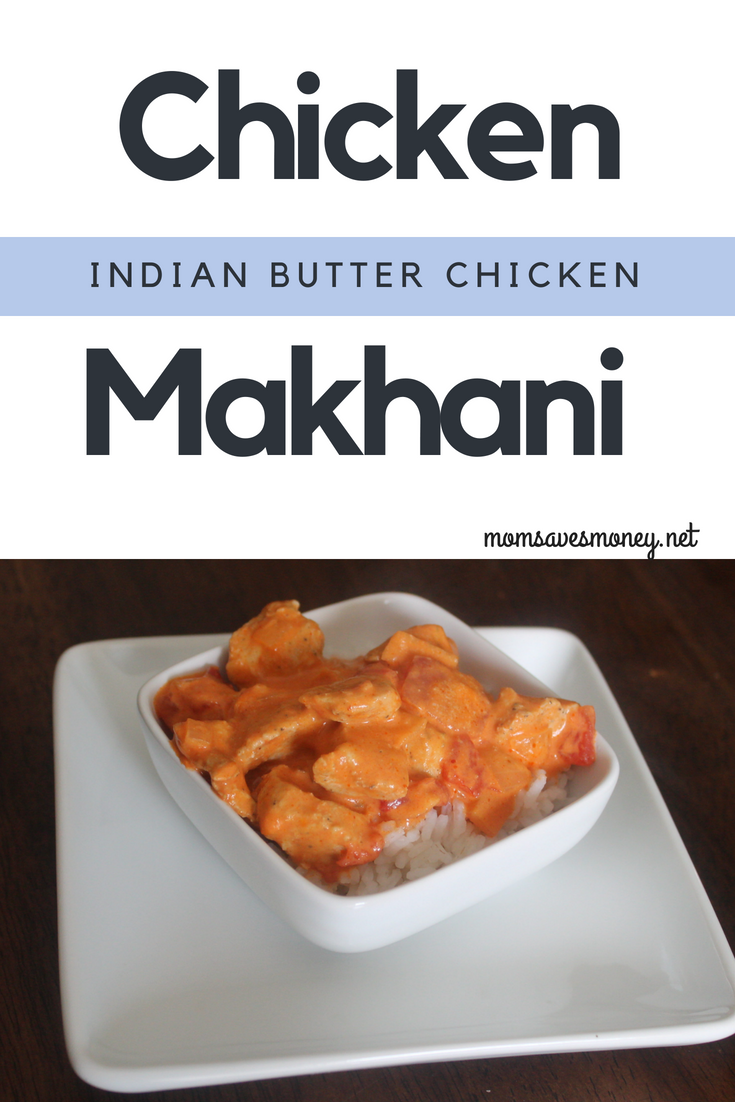 Now I've "dumbed" it down as the original recipe calls for atypical-for-me-ingredients.  Ingredients that I don't have on hand.  (Part of the main reason I'm not experienced with other cuisines!)  So this is Indian food for people who don't cook Indian food.  People who do cook Indian food would probably laugh at this.  But please don't laugh — be flattered instead.  After all, imitation is the sincerest form of flattery, even if that imitation isn't a perfect match?
So, make this please.  It's easy to do – put your diced chicken in a bag, add the marinade ingredients and stick in the fridge for the better part of a day.  Then just brown it, add tomatoes and cream.  That's about it!  The sauce comes out pink-ish because of the cream and tomatoes – that's how you know you've done it right!
Chicken Makhani
Ingredients
Combine these and marinate overnight:
1

lb

boneless skinless chicken breasts (cut into bite sized pieces)

5

cloves

minced garlic

1

teaspoon

salt

1/2

teaspoons

black pepper

1/2

teaspoons

cayenne pepper

1/4

teaspoons

cumin

1

whole lime, juiced
Other ingredients:
1

whole onion, diced

1/4

cups

butter

15

oz

tomato sauce

15

oz

petite diced tomatoes

1

pint

whipping cream

2

cups

rice, cooked
Instructions
Combine first 9 ingredients and marinate overnight.

Cook the onion and chicken in butter until onions are soft. About 10 minutes.

Add the tomato sauce and diced tomatoes. Cook for 30 minutes over medium-low heat with the lid on.

Add the whipping cream just before serving over rice.
Jayme is a wife to 1 and a mother to four little boys. She tries to coupon, builds a smart stockpile, and always meal plans. While she likes to cook, she's in the stage of life where simple is usually better – she never knows how many hands she'll have free at dinner time! You can find her at No Regrets Living.