Disclosure: Contains Amazon affiliate links. Read full disclosure policy.
Keeping your home office organized is essential to staying productive throughout the day. Luckily, there are tons of amazing products available to help you clear the clutter and find a place for everything in your office. Whether you're searching for a stylish way to file your paperwork or a simple way to store your office supplies, I have you covered with these 10 awesome products.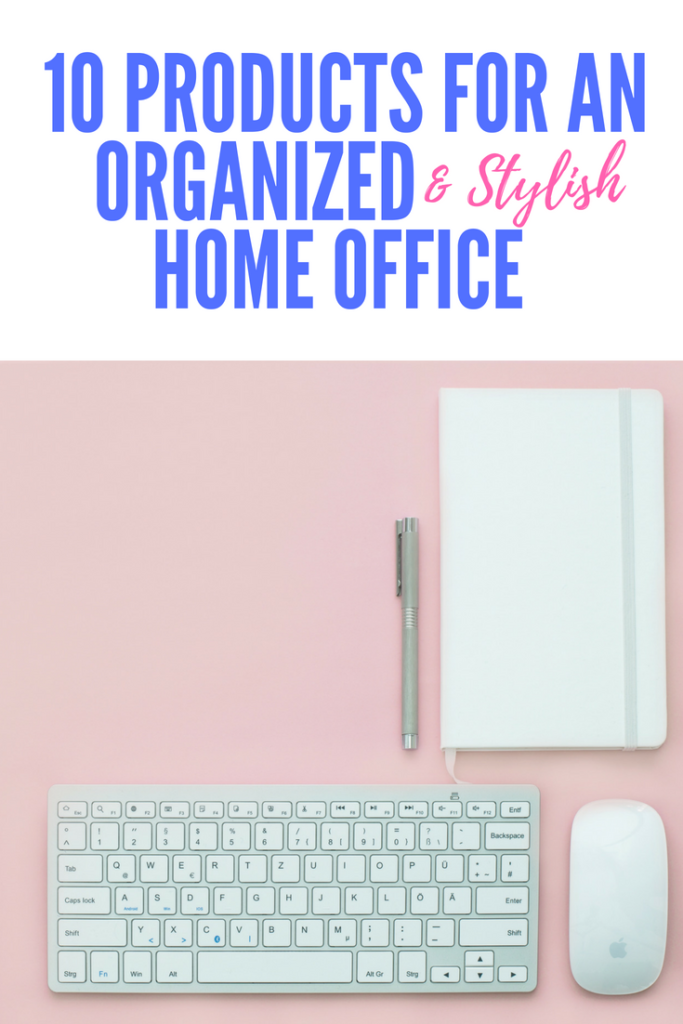 Wire Hanging Baskets
Store important files in these stylish hanging baskets, which will help you organize the clutter on your desk by moving papers into a designated spot on the wall nearby. In addition to file storage, these handy baskets can also hold mail or office supplies.
Desktop Office Organizer
Hide away unsightly desktop clutter in this beautiful rustic desktop office organizer, which features nine small drawers perfect for storing small desktop items, like pens, markers, and paperclips.
Rolling Organizer
A rolling organizer is a great option for organizing your home office. It keeps your desk clear of clutter while also keeping important items easily accessible.
Decorative File Folders
Have fun getting organized by using decorative file folders. The fun patterns will make the boring task of filing your paperwork a little more exciting.
Decorative Binders
In addition to file folders, binders are another great way to organize papers in your office area. Add some fun flair to your organization by using decorative binders.
Desktop Storage Rack
Organize books, files, or other office supplies that you need handy with this cute desktop storage rack that can be adjusted to suit your needs. The shelf options add extra height to your desk while also helping you stay organized when you need several items on top of your desk.
Book Bins
Book bins are the perfect place to store larger items like books, magazines, and binders. They keep all of your bigger office items organized while also creating a clean, cohesive look in your office space.
Memo Board
Adding a memo board to your office will help you keep track of your to-list, outgoing mail, and important memos by keeping everything all in one place. Find one with a chalk board, cork board, and storage space to make the most of this handy organizational tool.
Patterned Storage Boxes
Add some flair to your office storage by using patterned storage boxes to hide away papers, magazines, or other office supplies.
Label Maker
Make sure you know exactly what is in each box and folder in your office by creating beautiful labels for each item. A label maker will help your office storage look clean and cohesive.
What other products do you use in your office to stay organized?