Disclosure: Contains affiliate link
Do you struggle finding gifts for the person who seems to have everything? Are you looking for a fun and unique gift this holiday season? Here are six ideas for amazing and unique gifts for every person on your list.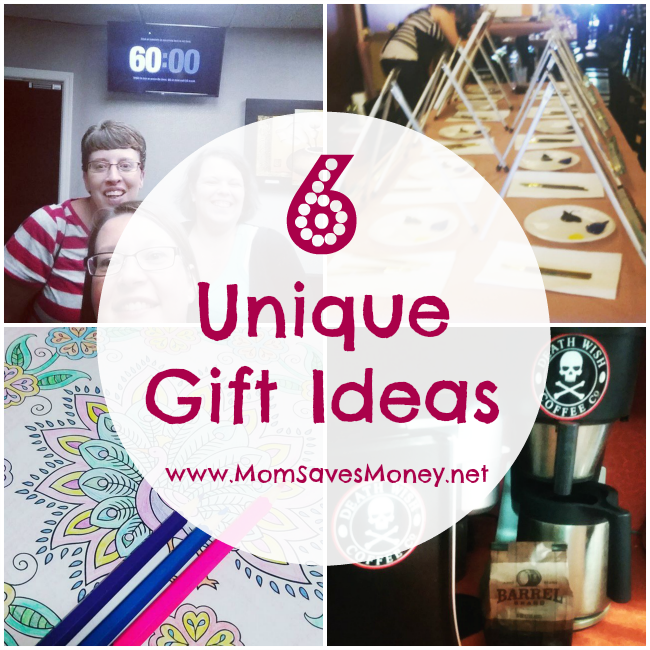 FOR THE READER:
My family got me The Book Seat for Mother's Day and it is one of the most useful gifts EVER! I love to read and when I get into a new series I will sit up at night and read for hours. And, since I get lots of books from the library that means sitting there holding the book open the whole time. With the book seat, I just prop the book up and read. No more sore arms from long periods of holding up a heavy book. I LOVE, LOVE, LOVE The Book Seat! If there is a reader on your holiday shopping list, consider getting them The Book Seat (there are tons of color choices).
FOR THE COFFEE LOVER:
A few years ago for Christmas I got my husband Death Wish Coffee and now we are both hooked. Death Wish Coffee is very smooth, but way more caffeinated than anything you can buy in the stores. It even comes with a warning label stating 'Caution: World's Strongest Coffee'! This is a fun gift for someone who lives on coffee, but, be warned, this coffee will get you seriously zinged up and moving in no time.
FOR THE ARTIST:
Adult Coloring Books are amazing! I was skeptical when they first came out, but bought one on Amazon for a few bucks and now I can't get enough! They are so relaxing and it's an activity I like to do with my 9-year old daughter. If you get someone an adult coloring book, make sure to add some nice colored pencils or fine-tip markers so they can start coloring right away.
FOR THE LIFE OF THE PARTY:
Have you played Cards Against Humanity yet? It's a very simple game that is a little bit twisted. Their tagline is 'party game for horrible people.' This is definitely a gift that someone with a good sense of humor would enjoy.
FOR THE LIVE ARTS LOVER:
Experiences make great gifts that create life-long memories! In Omaha, the Omaha Performing Arts has many fabulous shows! You can also purchase a fun painting session or buy a season pass to a local museum, forest or zoo for a unique gift.
The Omaha Performing Arts 16/17 season Broadway shows coming to Omaha! What shows are you excited to see? #opa1617 #omaha #broadway #thesoundofmusic #jerseyboys #rent #beautiful #whitechristmas @omaha_performing_arts
FOR THE PUZZLE SOLVER:
Escape Rooms are opening all over the country and they are so fun! In an escape room, you and your team get 60 minutes to figure out a series of clues to 'escape' the room. This is a great gift for someone who loves a challenge! Check out my review of Entrap Games to learn more about Escape Rooms.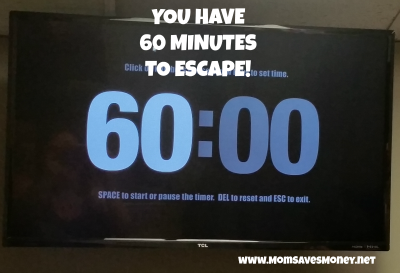 These are my gift ideas for a unique present this holiday season. I hope this gave you some great ideas for that hard to buy person on your list.
Please share other unique gift ideas!