This year I used up the last of the leftover wrapping paper and am not buying anymore to wrap the rest of the presents. I've found some creative ways to wrap presents on a budget.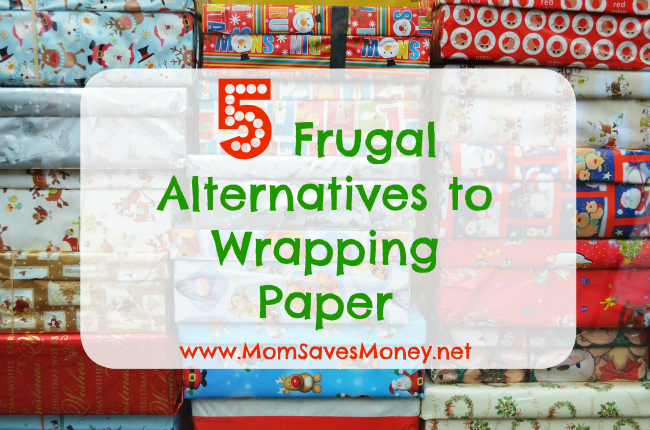 1. Sunday comics – My father has never purchased gift wrap and always wraps presents in newspaper. The Sunday comics are bright and colorful and make excellent gift wrap. Plus, your recipient can get a good laugh from the comics.
2. Recycled gift bags or boxes – I save all the gifts bags I receive as gifts and reuse them. I even save and reuse the tissue paper.
3. Brown paper bag – Sounds pretty boring, but a plain paper bag is easy to decorate. You can have your kids color on it (grandmas love that), tie a pretty bow around it and add a few pine cones for decoration.
4. Magazine pages – There are many bright colorful pages from magazines that would make excellent wrapping paper for smaller gifts. Or, tape the magazine pages together to wrap larger gifts. This is a great way to up-cycle something that normally just goes in the recycle bin!
5. Reusable Bag – Give your gift in a reusable bag, so your recipient gets two gifts instead of one! You can usually buy cute holiday ones at grocery stores for about a dollar each.  This is a great way to go 'green' and give an extra gift!
What other creative DIY ideas do you have for alternatives to wrapping paper?