I've been loving my slow cooker all the more these days.  As a working mom, it's been so easy for me to stick a meal into a slow cooker and let it simmer for most of the day.  But on my stay-at-home mom days, it's also been great.  I'm not restricted to meals that need to cook for lots of hours. As long as I'm going to be home around the time it needs to start, I can have a meal on the dinner table with very little effort.
And that's what this meal is – very little effort.  But still really good!  (Because, really, who cares how easy a recipe is if you don't want to eat it?)
It's essentially boneless pork chops marinaded in a delicious sauce.  By the time they're done cooking, they're fork tender, ready to fall a part quite easily.  So good!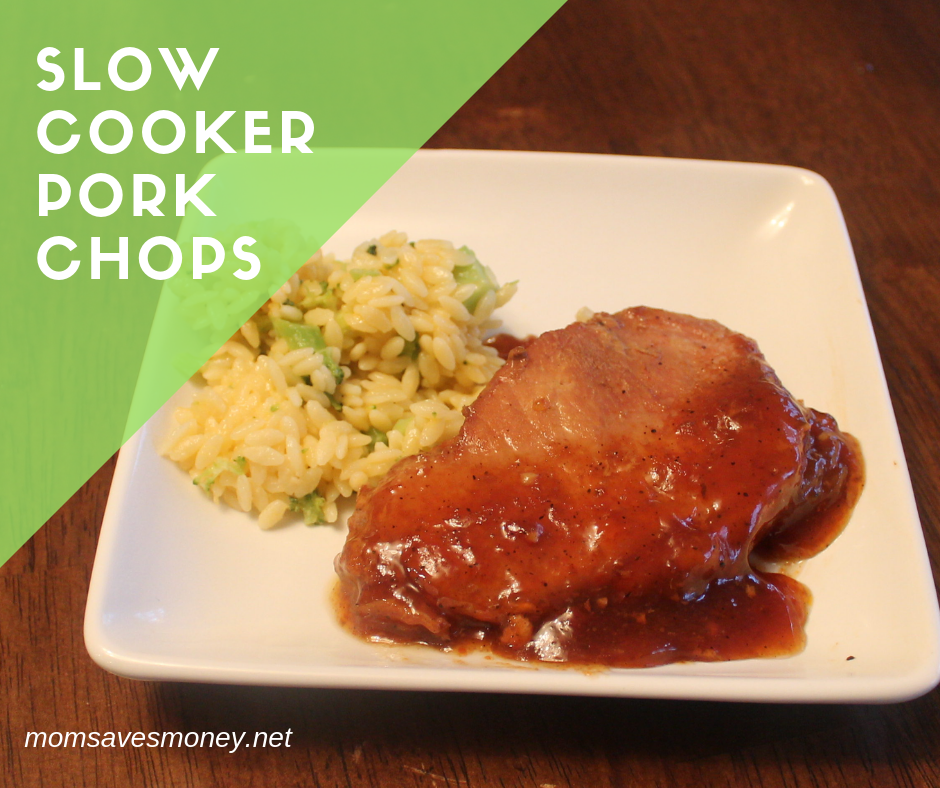 The sauce is simple and made from pantry staples.  Ketchup, brown sugar, soy sauce, and garlic.  Just about everyone has those, right?  Right!  And it can easily make enough to feed a bunch of people – 5 pounds of pork chops can fill a lot of tummies!  My family loves it!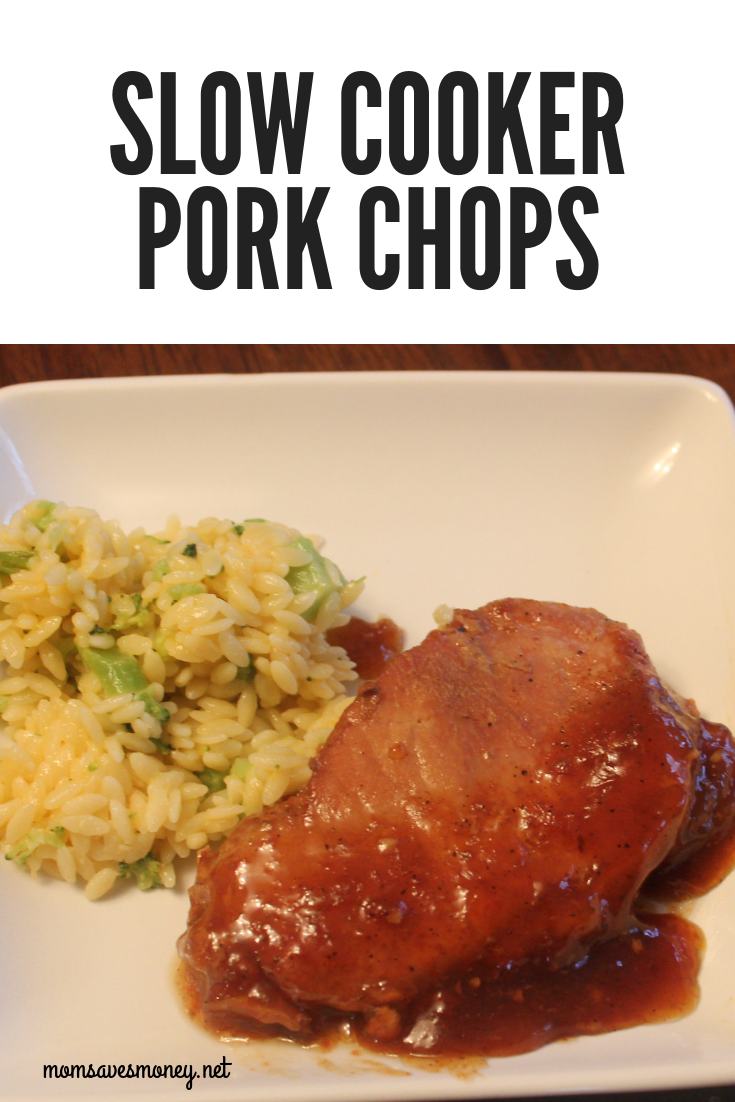 Slow Cooker Pork Chops
Pork Chops slow cooked for a few hours make for a tender and family-friendly dinner!
Ingredients
1/2

cup

light brown sugar, firmly packed

1/2

cup

ketchup

1/4

cup

low sodium soy sauce

1

teaspoon

minced garlic

1

teaspoon

black pepper

1/2

teaspoon

kosher salt

3-5

pounds

boneless pork chops, thick cut 1"- 1 1/2"

1/4

cup

cornstarch
Instructions
Add ingredients (except pork chops and corn starch) in a 6-quart slow cooker. Stir to combine.

Add pork chops. Toss to coat with the sauce. Cook on low 4 hours.

Combine the 1/4 cup cornstarch with 1/4 cup cold water. I put them into a bowl with a lid and shake. Add the cornstarch slurry to the slow cooker. Stir in the sauce and cover, cook 1 more hour.
Jayme is a wife to 1 and a mother to four little boys. She tries to coupon, builds a smart stockpile, and always meal plans. While she likes to cook, she's in the stage of life where simple is usually better – she never knows how many hands she'll have free at dinner time! You can find her on Instagram.