One taquito.
Two taquito.
Three taquito.
Score!
How do you spell taquito anyway?  I could've sworn it was tacquito (with a 'c'), but Google says otherwise.  Weird. Just when you think you know how to spell something.  My name is still spelled J-A-Y-M-E, right?  Just checking.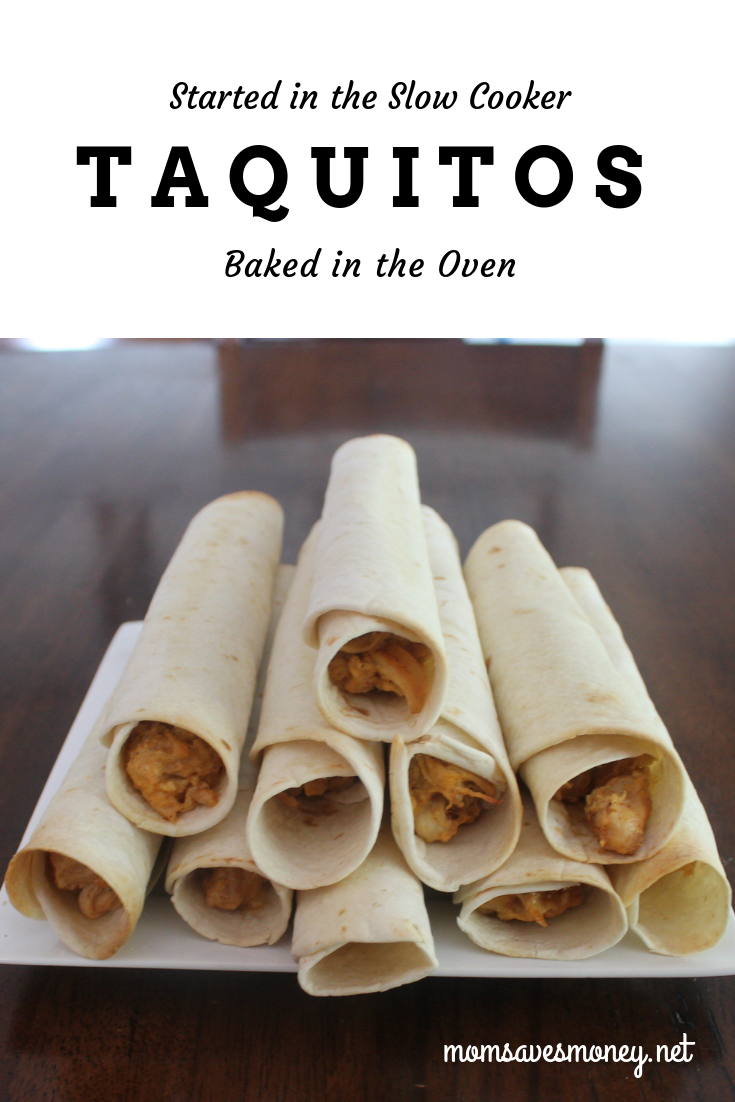 However they're spelled, taquitos are yummy.  They're one of my husbands favorite things to order at Mexican restaurants.  Now true taquitos are made from corn tortillas, but my favorite is flour.
You can't get the same crispyness from flour that you can from corn, so you should probably use corn.  But I love me the flour tortillas, so that's what I use.
I love these because they're chicken-y.  And cream-y.  And cheese-y.  My boys love these because they're just fun.  I serve them with sour cream and salsa.  They love to dip them into their sauces.
Fun and yum for the whole family!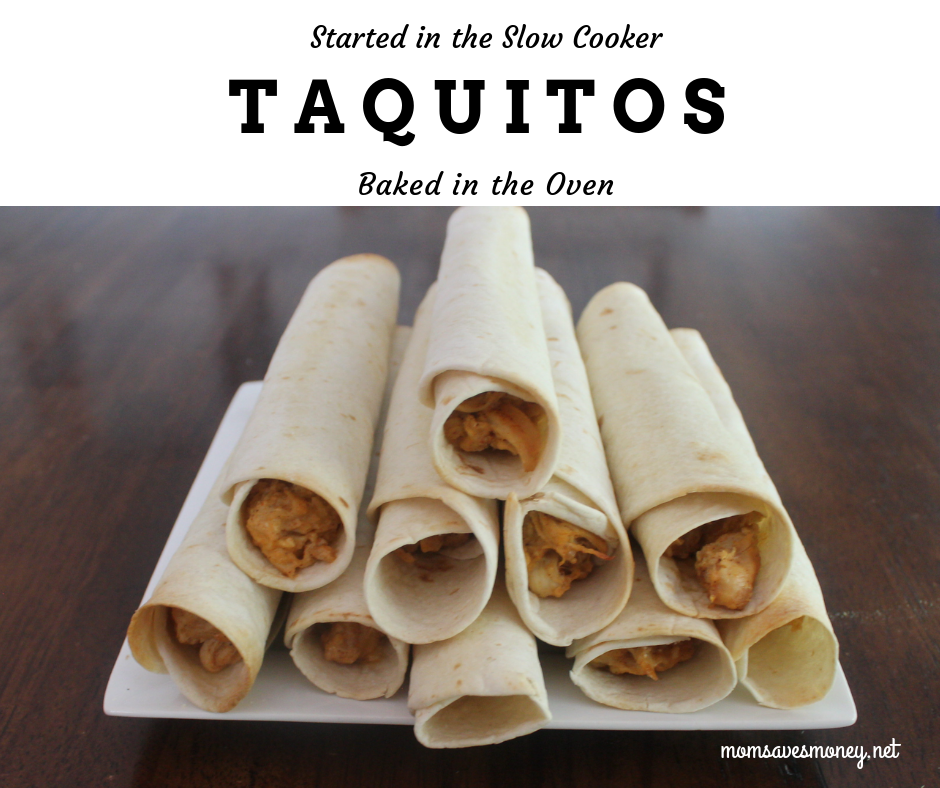 Slow Cooker Chicken Taquitos
Chicken Taquitos started in the slow cooker, but baked in the oven!
Ingredients
8

taco-sized flour or soft corn tortillas

1 1/2

cups

shredded cheddar cheese
For the Slow Cooker:
2

uncooked chicken breasts

1

packet taco seasoning (or 1.5-2 Tbsp taco or Fajita seasoning)

6

ounces

cream cheese, cubed

1/4

cup

water
Instructions
Place chicken breasts in a slow cooker. Add seasoning, cream cheese cubes and water.

Cover and cook for 6-8 hours on low, or for 4-6 hours on high.

Shred the chicken with 2 forks right in the slow cooker. Add cheddar cheese and stir to melt the cheese.

Preheat oven to 400 degrees. Spoon chicken mixture into the center of the tortillas.

Place on a greased cookie sheet. Spray or brush with olive oil.

Cook for 8-12 minutes. Serve with salsa and/or sour cream.
Jayme is a wife to 1 and a mother to four little boys. She tries to coupon, builds a smart stockpile, and always meal plans. While she likes to cook, she's in the stage of life where simple is usually better – she never knows how many hands she'll have free at dinner time! You can find her on Instagram.