First of all, did you know that a single Peppermint Pattie has an 'ie', not a 'y'?  I promise: York tells me so.  Maybe you always knew that, but I didn't.  Mind blown!
Anyway…these cookies are amazing and made with Peppermint Patties.  Which means that each cookie has a Peppermint Pattie in it.
The first time that I made the cookies and sent them with my husband to work, he wasn't too excited about them – to be honest.  He was like "Oh a mint in a cookie?  Okay, I guess."  THEN he tested them and he came home all happy, raving about them.  "The guys thought these were the coolest thing!  They wanna know how you made them.  How did you stick a Peppermint Pattie inside the cookie?"
I told him "It's magic."  He was satisfied by that.  After all, they didn't really care how they were made.  They just cared how they tasted – WONDERFUL!  COOL!  REFRESHING!  Without being overwhelmed by the mint flavor.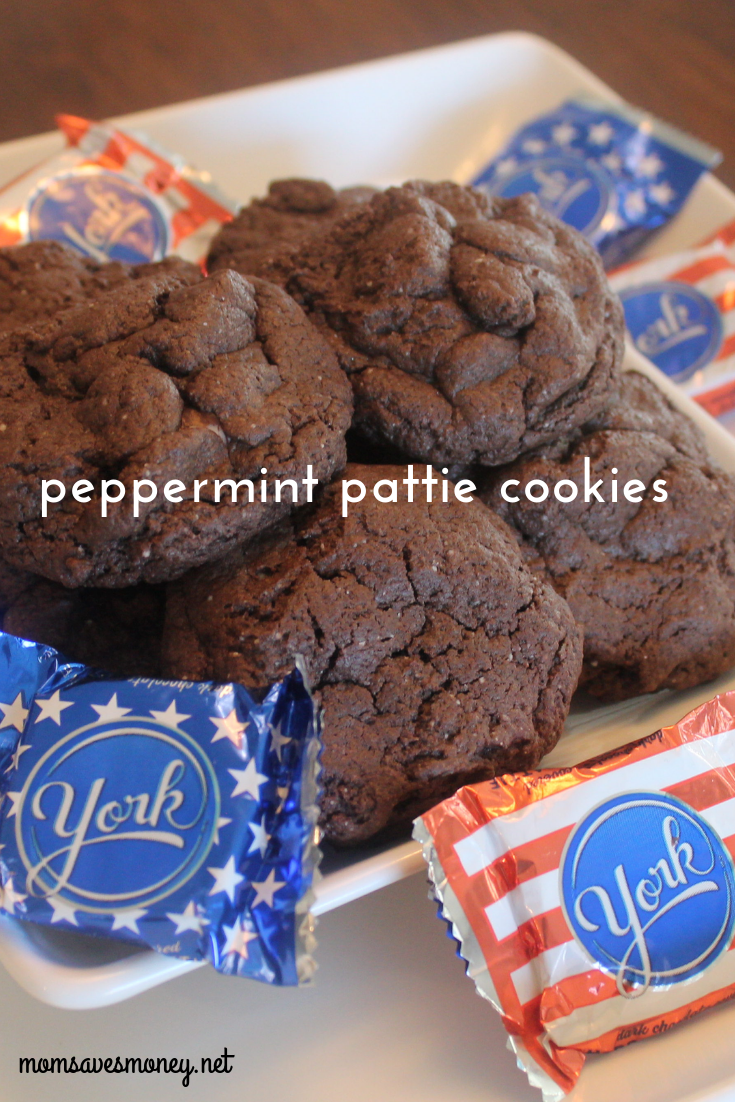 It might seem like magic, but it's not.  It's actually really simple:
Make a chocolate cookie dough.
Wrap it around a Peppermint Pattie.
Bake.
Enjoy.
This particular cookie dough is simple too – it starts with a cake mix!  Add in cream cheese and butter and an egg.  It makes for a really delicious cookie.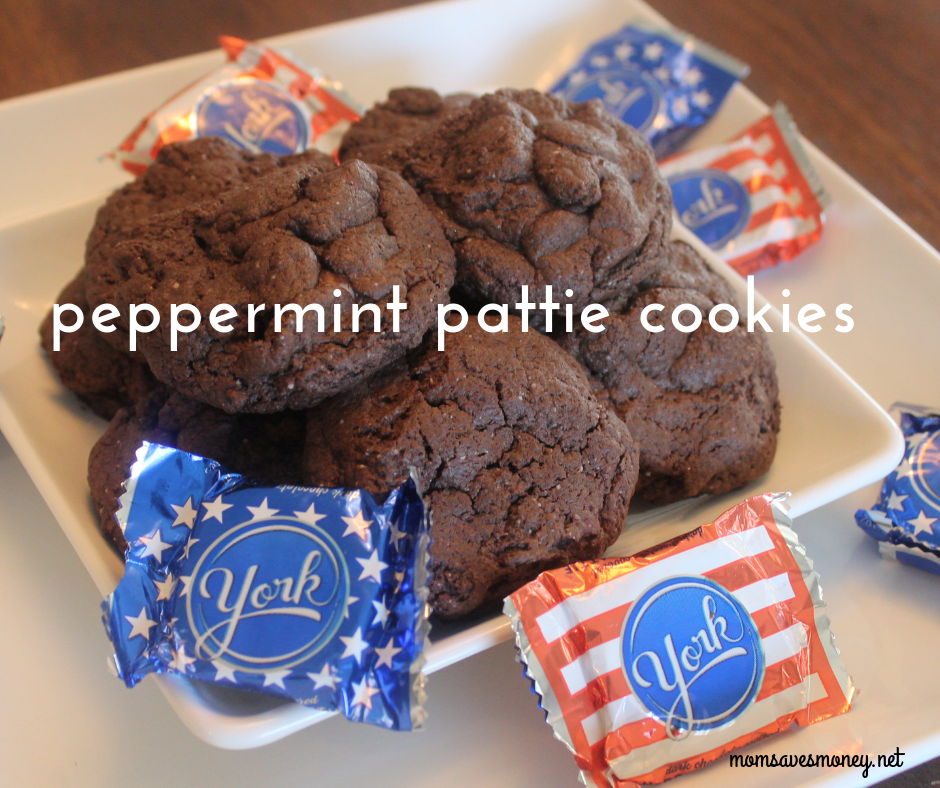 Chocolate Peppermint Pattie Cookies
Ingredients
1

package

chocolate fudge cake mix

1

large egg

4

ounces

cream cheese, softened

1/4

cup

butter, super softened

16

snack size York Peppermint Patties
Instructions
Preheat the oven to 350 degrees. Grease a cookie sheet.

In a small bowl, mix the cake mix, egg, cream cheese and butter until it is all well combined. The mixture will be very thick.

Take about 2 Tablespoons of cookie dough. Wrap the dough around the peppermint pattie until it's covered completely. Place on cookie sheet.

Repeat with the remaining peppermint patties and dough.

Bake at 350 degrees for 10-11 minutes.

Allow the cookies to cool for 4-5 minutes on the cookie sheet, then transfer them to a wire rack to cool completely.

Store in an airtight container.
Jayme is a wife to 1 and a mother to four little boys. She tries to coupon, builds a smart stockpile, and always meal plans. While she likes to cook, she's in the stage of life where simple is usually better – she never knows how many hands she'll have free at dinner time! You can find her on Instagram.