Side dishes! Ugh. They are so easy to get into a rut with, aren't they? I find myself just picking a bag of steamed veggies or making a salad a lot of the time. They just work. They're healthy. They're easy.
And, lately, veggies and salads go great with our recent desire to be gluten-free and dairy-free. But just because you're gluten-free doesn't mean you want to be carb-free, ya know? Sometimes you still wanna nosh down something delicious and carb-y and just what you're used to.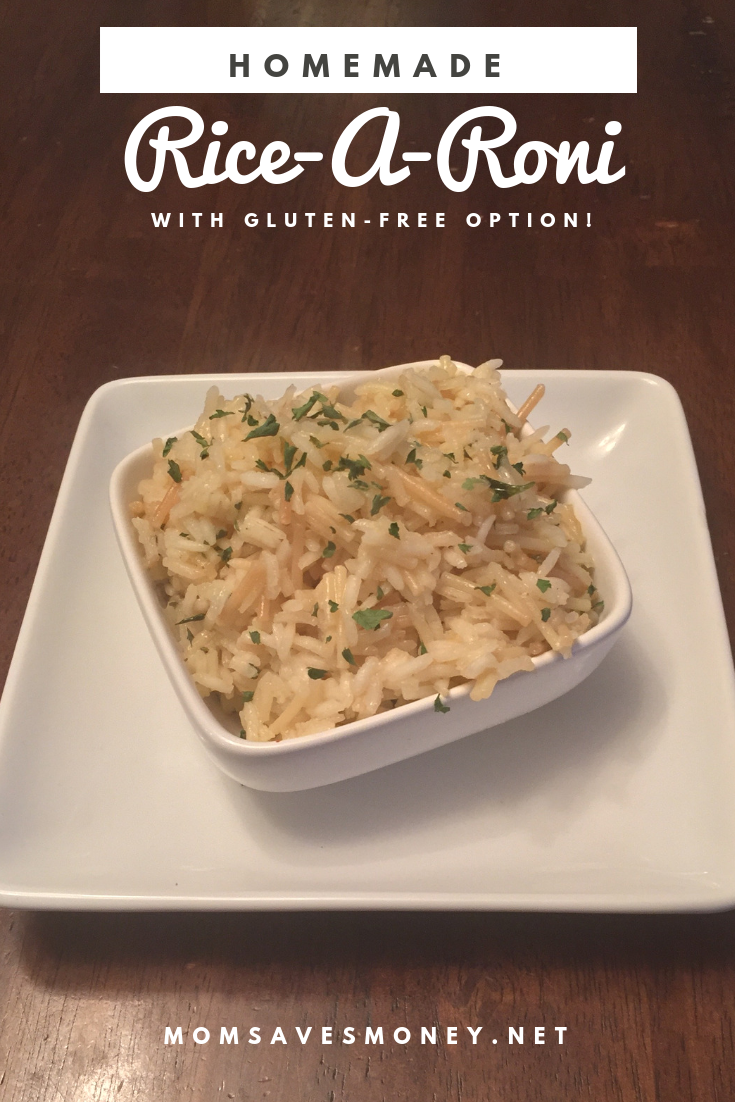 That's where this Rice-A-Roni comes in for us. There are a few different advantages to making this homemade:
You probably already have the ingredients in your pantry. No need to remember to pick up a box.
You can use gluten-free ingredients, making this gluten-free if needed.
You can customize it if you want more flavor in it by using a really flavorful broth or by using more herbs.
It's still really easy.
Try it – I think you'll really like it AND you'll really like the flexibility that it gives you.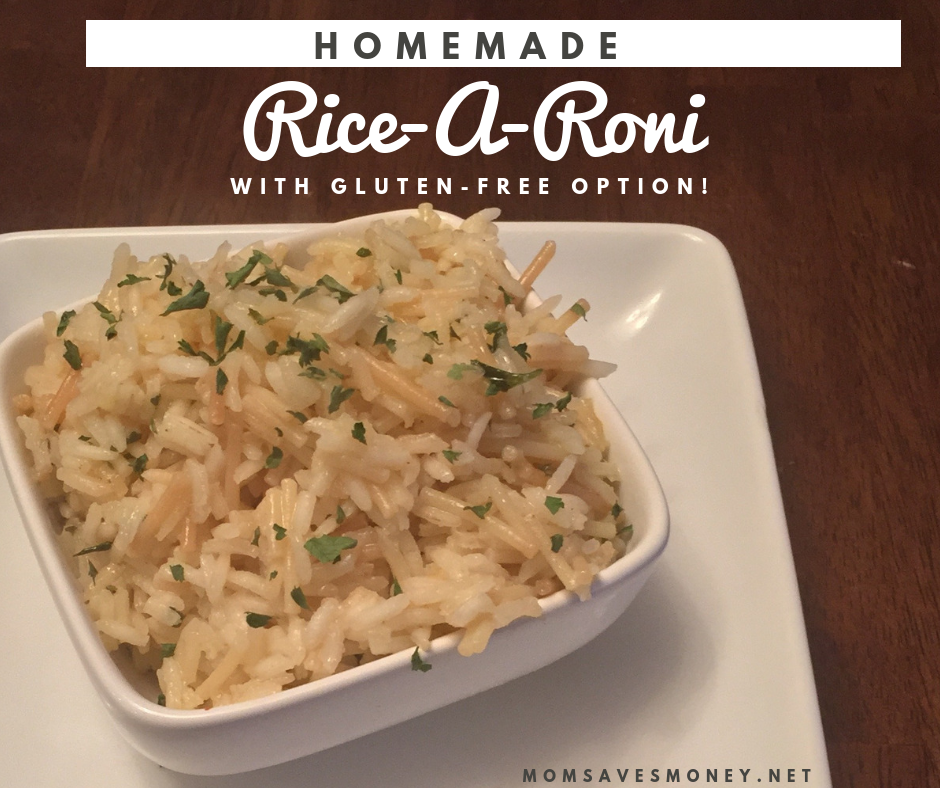 Homemade Rice-A-Roni
Ingredients
2

Tbsp

butter or olive oil

1/2

cup

spaghetti, broken into half inch pieces

1

cup

long grain rice (not instant!)

3

cups

broth (chicken or vegetable) or 3 cups water with 3 bouillon cubes

1/2

tsp

Italian seasoning

1

tsp

dried parsley

1/2

tsp

garlic powder
Instructions
Melt the butter in a large skillet. Add pasta and rice. Cook until just beginning to brown.

Add broth and seasonings. Bring to a boil.

Reduce heat to low and cover.

Cook 15-20 minutes, stirring occasionally, until water is absorbed.
Jayme is a wife to 1 and a mother to four little boys. She tries to coupon, builds a smart stockpile, and always meal plans. While she likes to cook, she's in the stage of life where simple is usually better – she never knows how many hands she'll have free at dinner time! You can find her on Instagram.