Whip up a batch of banana oatmeal breakfast muffins and have healthy breakfast ready to to grab and go in the morning for the whole family. These are even freezer friendly, so you can make a large batch of these 6-ingredient muffins to last the whole week.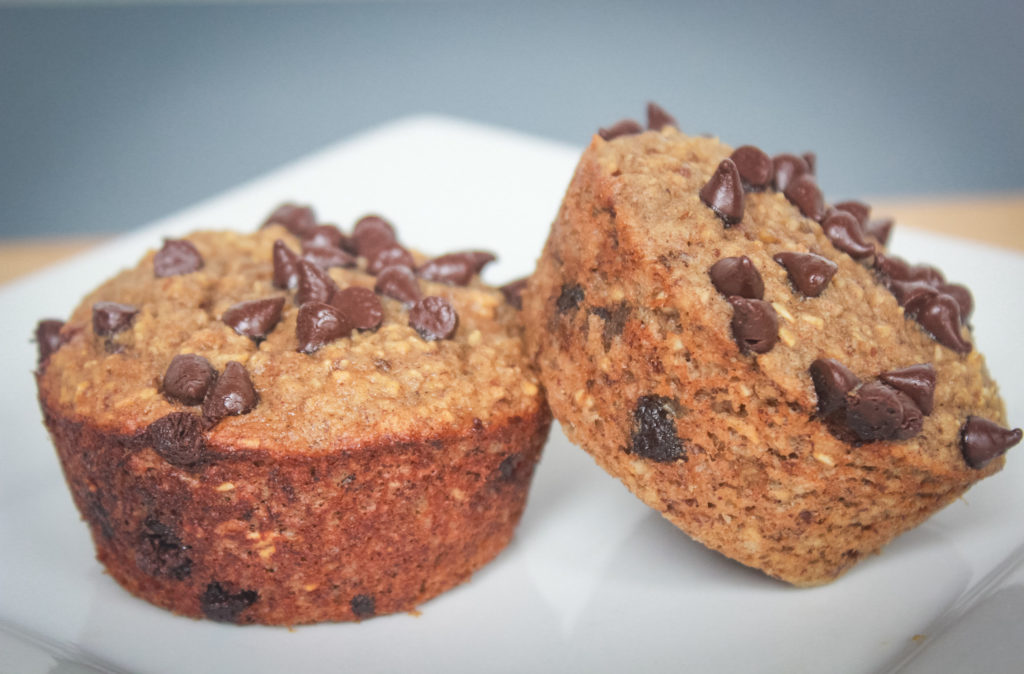 Raise your hand if you are not a morning person. *raises hand* I know I can't be the only one who stumbles bleary eyed to the kitchen, struggling to just pour that first cup of coffee, much less feed a hot and healthy breakfast to the kiddos clamoring at my feet. June Cleaver I am not. I mean, don't get me wrong, I WANT to be that mom who whips up a batch of healthy wheat pancakes with a veggie-laden omelet on the side, but lets be real. I was up all night with a teething baby, and tossing an eggo in the toaster is kinda more my jam. Anybody feelin' me here?
I mean seriously… help me understand how on earth these kids can wake up a billion times in the night and then be totally refreshed and ready to start the day at 6am?! If only I could figure out how to bottle and sell that junk… I'd be a millionaire. And a lot less tired. For real.
Maybe someday when my kids are better sleepers, I'll be a morning person *insert raucous laughter*, but until then, these EASY banana oatmeal breakfast muffins are where its at. They make me feel like I'm still the healthy mom on the block, while only going to the effort of my inner eggo mom. There are only 6 ingredients, and you toss them all in the blender. The BLENDER, y'all. Bake, and boom, you're done. Am I talking your language yet? PLUS, these are pretty darn healthy. No refined sugar… unless you add the chocolate chips (guilty) and gluten free!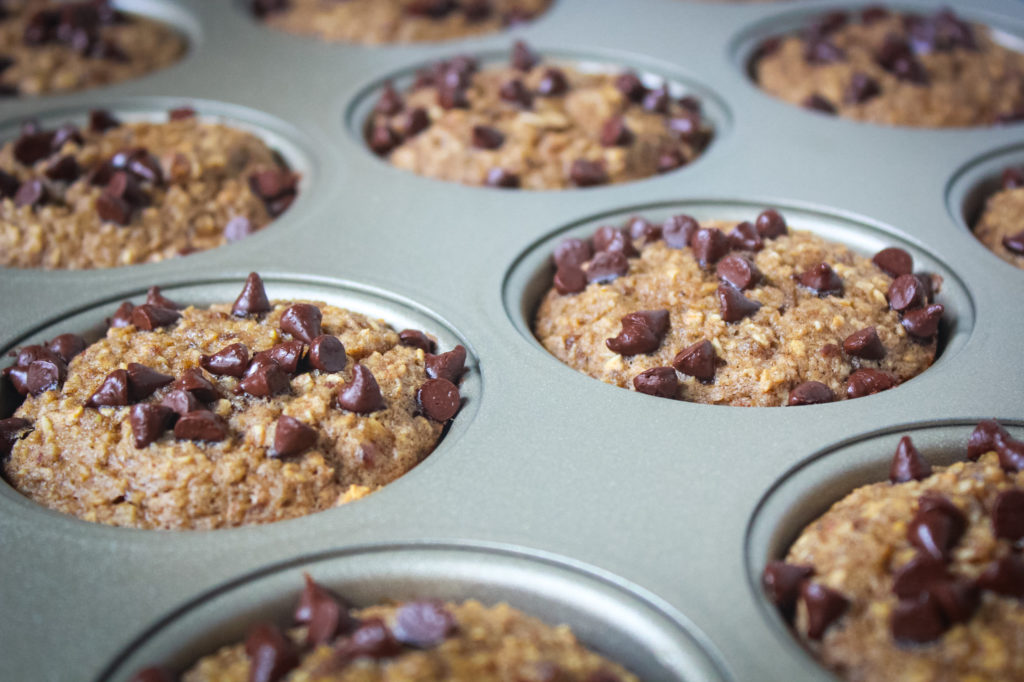 I love to whip up a batch and then throw them in the freezer. That way, when morning rolls around (FAR too early) like it always does, I can toss one of those babies in the microwave or toaster oven and PRESTO: homemade, healthy breakfast on demand. Take that inner-eggo mom.
So if you're anything like me, you can rejoice that tired no longer has to trump healthy and homemade. The stars have aligned… the best of both worlds is within reach. So go make you some of these. You'll be glad you did.
If you love breakfast foods, you can try one of these 15 easy breakfast recipes. There are even several more freezer friendly breakfast meals, so you can gift yourself more time to sleep in the morning.
Banana Oatmeal Breakfast Muffins
An easy make-ahead breakfast the whole family will love.
Ingredients
3

bananas

2

cups

oats

2

eggs

5-6

mediool dates

pitted

1

tsp

baking soda

1

tsp

cinnamon

optional

chocolate chips

optional
Instructions
Preheat oven to 350 degrees, and grease a 12-cup muffin tin.

Place all ingredients (except chocolate chips if you use them) in blender or food processor. Pulse until smooth.

Portion inot muffin cups and top with chocolate chips if desired.

Bake for 12-15 minutes. Cool and serve or freeze. Enjoy!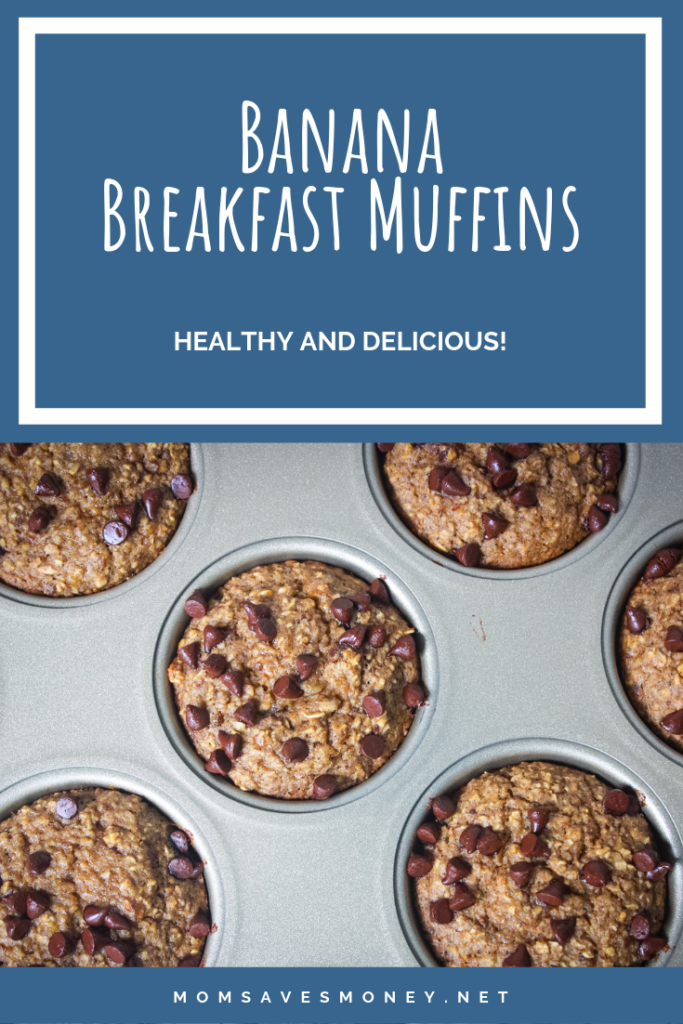 Jenny is a wife and stay at home mother of two. She loves good food, and enjoys experimenting in the kitchen. When she's not busy chasing kids, you can find her digging into a good book, enjoying the great outdoors, and trying not to kill her houseplants.