What sounds more amazing than homemade strawberry jam? Maybe homemade strawberry jam that only takes 3 ingredients and 20 minutes? How about strawberry jam that is free of refined sugar and preservatives? Or strawberry jam that is loaded with antioxidants and high in fiber and protein? Yeah…I'd like me some of that!
Our household has recently had to make some changes in our diet due to health issues, and store bought jelly is no longer an option. I was feeling pretty bummed until I learned that you don't need a degree in canning to make your own.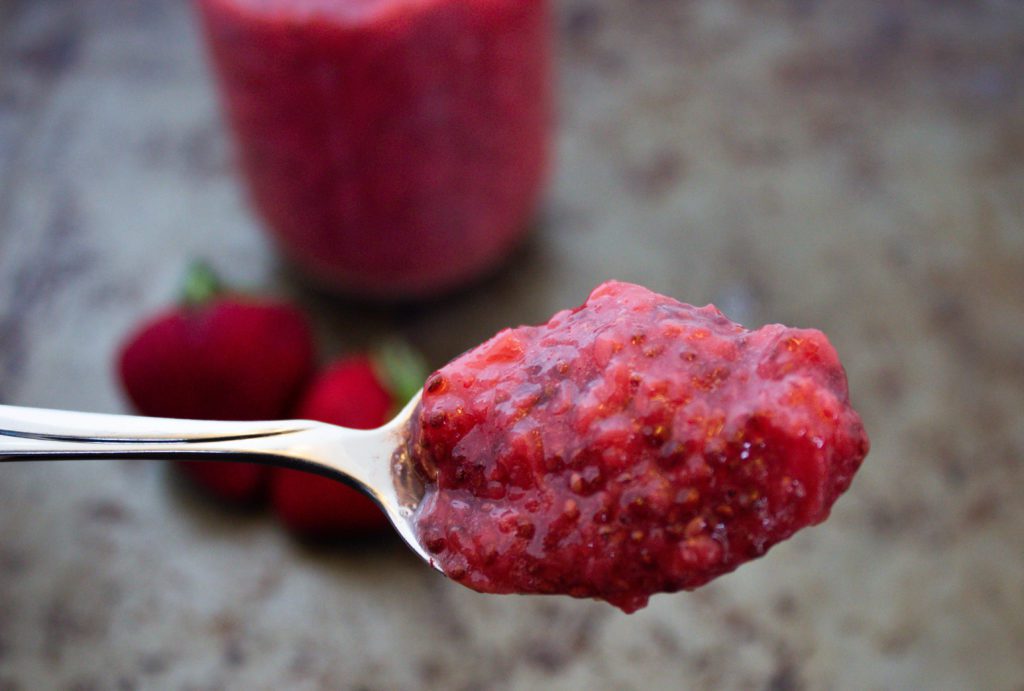 How to Make No-Sugar Strawberry Jam
To make homemade strawberry jam, all you need is some fresh fruit, honey, and a few tablespoons of chia seeds. So I grabbed me a pound of strawberries and gave them a good soak, then tossed them in the food processor after removing the tops. If you like a chunkier jam you can choose to hand dice. But I wanted mine to be smooth so I puréed them for a few seconds.
Once the fruit is chopped or puréed how you like, just add them to a saucepan over low heat with the honey and bring to a simmer for about 3-5 minutes, periodically stirring until any chunks begin to soften. Add your chia seeds, and stir continually for about 15 minutes. I won't lie….this part was a little tedious, BUT it yielded amazing results so totally worth it. After 15 minutes let your jam rest for about 5 minutes or so, then transfer to a sealed container and continue to let it cool on the counter. This recipe fits perfectly in a pint sized mason jar as it yields approximately 16 ounces.
How to Serve Homemade Strawberry Jam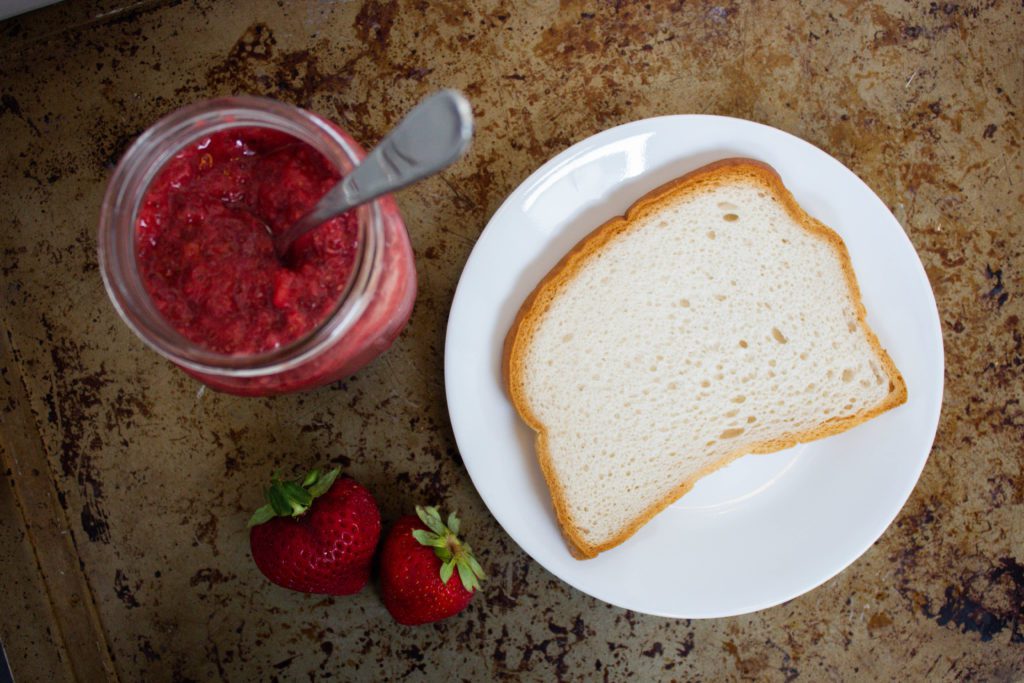 My husband absolutely RAVED over this jam when I handed him a peanut butter and jelly sandwich for lunch, and my kids had watched me cook it so they too were thrilled to eat some homemade preserves. It makes a great topping for toast, and a generous dollop nicely flavors some plain yogurt or steel cut oats. It's a little on the labor intensive side, yes, but the list of benefits are so long it's definitely a worthwhile endeavor for me!
Homemade Strawberry Jam
Low sugar, 3-ingredient strawberry jam
Ingredients
1

lb

fresh strawberries

3

Tbsp

honey

2

Tbsp

chia seeds
Instructions
Remove strawberry tops and either dice or purée to your preferred consistency.

Heat a medium saucepan over medium heat and add your strawberries and honey and sauté until it comes to a gentle boil.

Once it begins to bubble, add your chia seeds and stir continually over low heat for 15 minutes. Remove from heat.

Pour the jam into a pint-sized mason jar and let cool to room temperature before placing in the fridge. The jam will last in the fridge for a couple weeks. I recommend marking the jar with the date you made it to keep track.

Enjoy!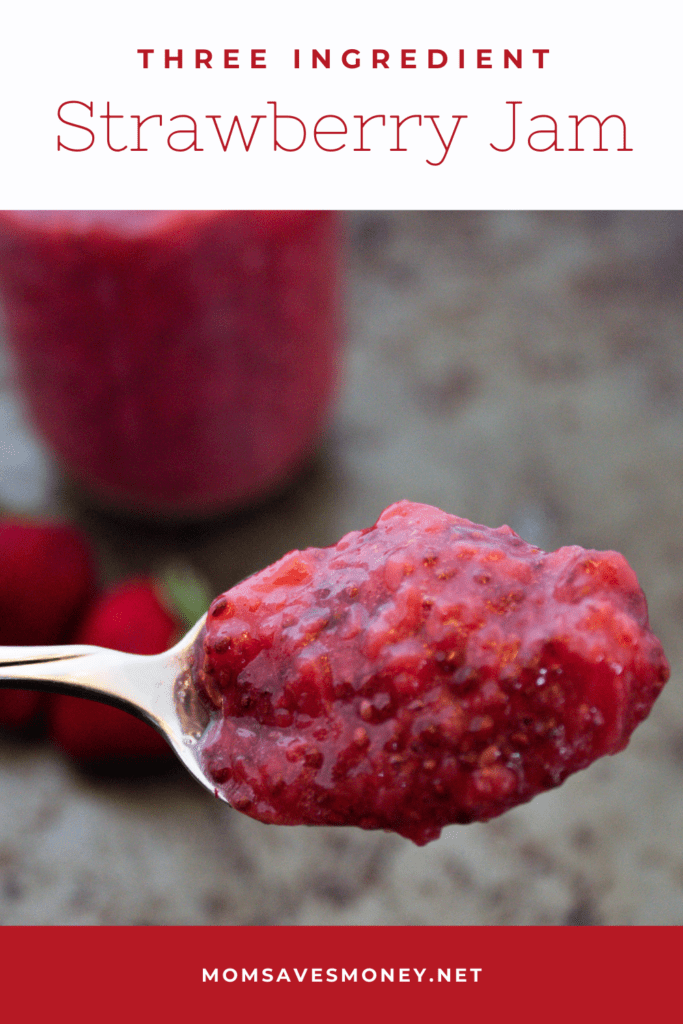 Jenny is a wife and stay at home mother of two. She loves good food, and enjoys experimenting in the kitchen. When she's not busy chasing kids, you can find her digging into a good book, enjoying the great outdoors, and trying not to kill her houseplants.