It's time for a quick and simple kitchen tip to help keep your home happy and healthy. Washing produce is something that I think a lot of us are a bit more concerned about these days. This method is one that I've been using for years and to clean dirt and germs from my fresh produce. Plus, this method has been proven to eliminate most if not all traces of pesticides on your produce, and that definitely makes it worth doing!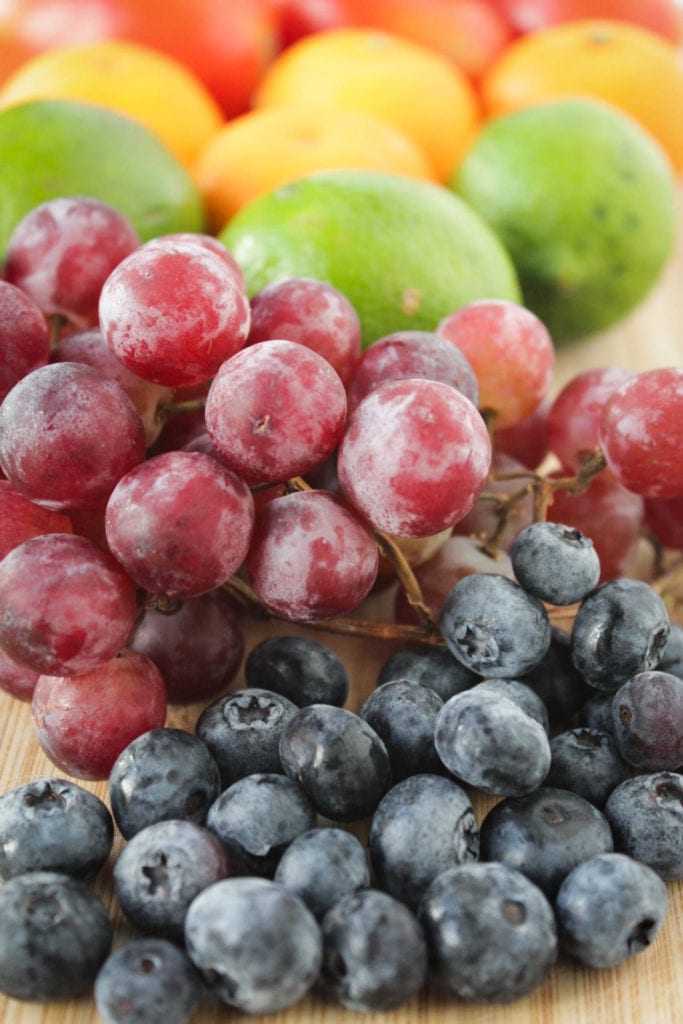 Why Clean Your Produce
Now once up on a time I was totally that person that brought my produce home and ate it without more than a quick rinse. First, I was blissfully ignorant and just didn't think about it. Then, I learned about how germs/microbes etc are actually good for us, in that they help build our immune systems, so I took a very liberal attitude towards the issue.
Several years ago I started reading more about pesticides and their side effects and started feeling a bit more concerned about making sure that I rid my produce of any potential toxic residue. I started looking into the best way to clean fruits and veggies and came across a study that tested several methods, and found the one I'm going to share with you to be the most effective. 
Best Way to Clean Your Produce
You only need 2 ingredients, and they are about as cheap as you can get, so hurray for that! Simply grab a bowl and add 1 tsp of baking soda for every 2 cups of cold water. Let your fruits and veggies soak in it for at least 2 minutes, but the longer the better. I usually let mine sit for at least 12 minutes.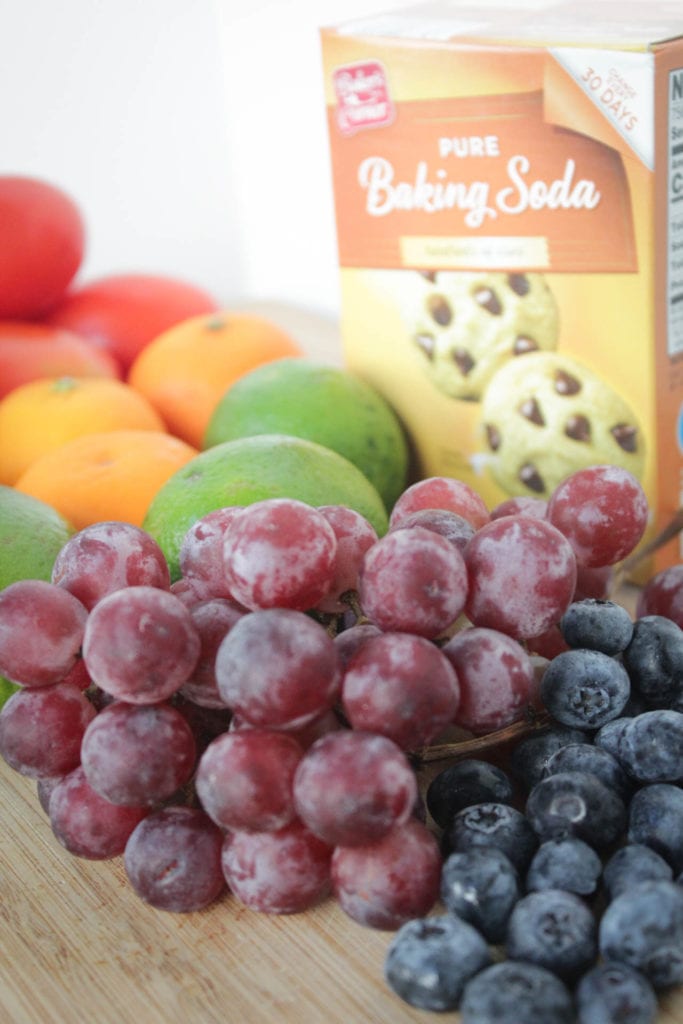 According to the study, letting them sit longer more thoroughly removes any residue. Also, it's best to wash your produce as soon as you get it home from the grocery store, because the longer pesticides sit on it, the harder they are to remove. Exceptions to this would be berries or other significantly porous produce like lettuce, as those are more likely to rot if washed too long before eating. I usually wash those types of fruits and vegetables right before eating, and only for a few minutes. Also, after soaking, be sure to give everything a good rinse before eating. 
So there you have it…a super easy, super effective way to clean your produce, so you can feel good about what you are putting on your plate! Looking for more helpful ideas? Check out these ways to be more organized in the kitchen! 
Jenny is a wife and stay at home mother of two. She loves good food, and enjoys experimenting in the kitchen. When she's not busy chasing kids, you can find her digging into a good book, enjoying the great outdoors, and trying not to kill her houseplants.
If you love this, check out more recipes: