Disclosure: Contains Amazon affiliate link. See full disclosure policy.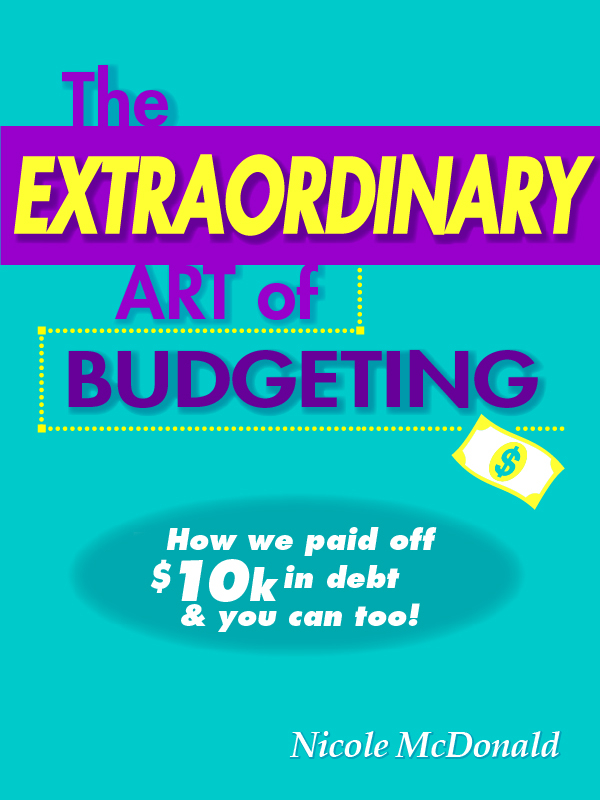 I'm excited to announce my new book, 'The Extraordinary Art of Budgeting: How We Paid off $10K in Credit Card Debt and You Can Too!' is available NOW on Amazon Kindle pre-order.

If you want to say goodbye to debt forever, this book is for you. I share my no-nonsense approach to budgeting and how paid off $10K in credit card while living on one income.

In this book, you will learn:
How to set up a budget that works for you
Tips to discuss finances with your spouse & stop fighting over money
Ideas to increase your income
Practical tips to decrease expenses
How to finally get out of debt and live the good life
And, much more!
This book is for anyone who wants to take control of their finances and live in financial freedom.
If you pre-order the ebook before March 23, 2018, you can take advantage of the low price of only $2.99. The price WILL go up after the book is live, so pre-order 'The Extraordinary Art of Budgeting' ebook today so you get this amazing deal. I am offering this incredible pre-order deal because I want every family to have the knowledge to work towards financial freedom and live debt free!
The official release date is Friday, March 23 and the ebook will be available for download to your Amazon Kindle account on that day when you pre-order. The print version will be released on the same day, but is not available for pre-order.
Check out the other books in this amazing series to save even more!