I love the flavor of teriyaki.  It's a nice and safe choice – when it comes to all kinds of things.  Stir fry.  Beef jerky. Marinades for pork and chicken.  I love it when making chicken fried rice.  If I go to a Chinese restaurant and there isn't a clear choice, teriyaki it is!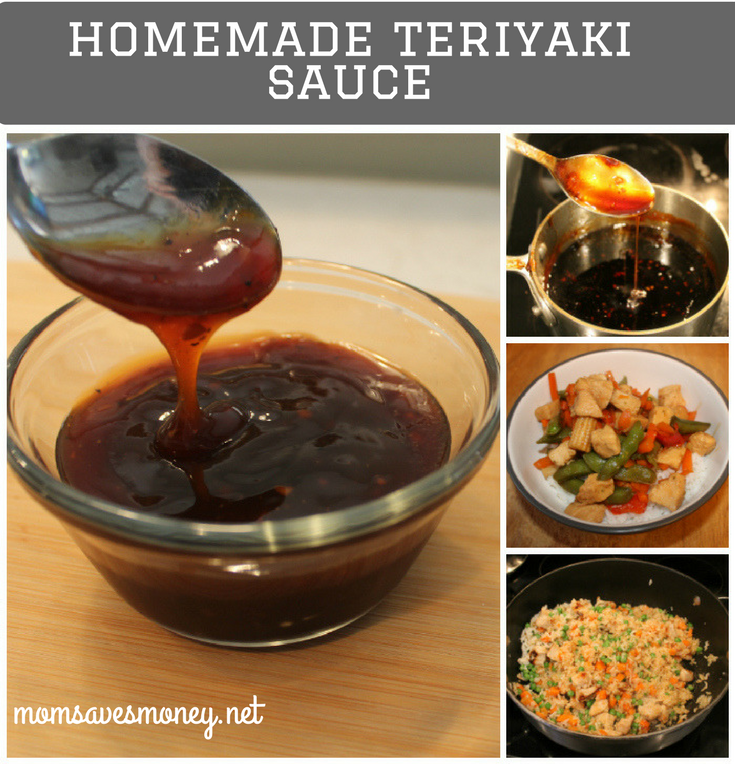 So I love making it at home, so that I have some on hand when I need it.  There's a variety of reasons that you make a homemade version instead of a store-bought version.  For some, it's about choosing the quality of the ingredients.  For others, it's about reducing costs.  For me, it's about controlling the taste.  When I make it myself, I can make it as sweet as I want.  I can use more or less garlic.  I can add more pepper, if I want.  I can make it as thin or thick as desired.  That's why I make this sauce homemade instead of buying it at the store.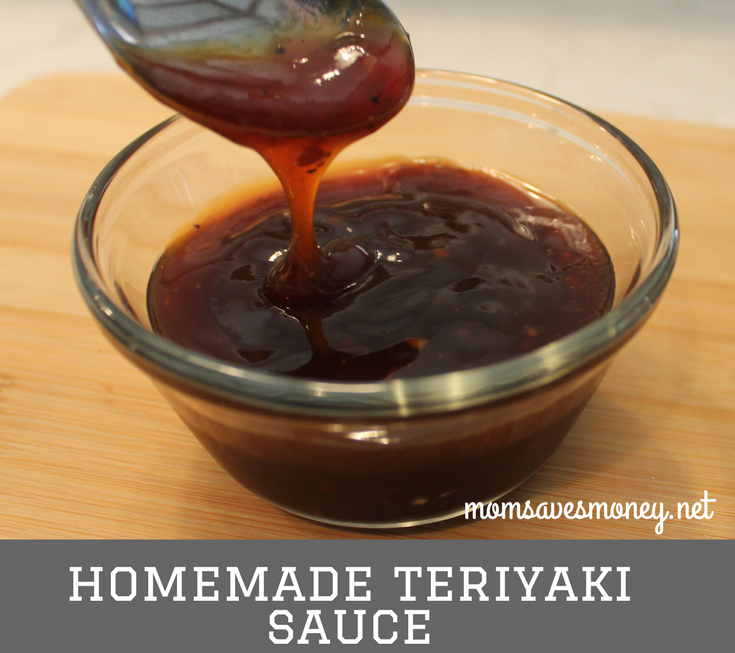 I've gotten the recipe just the way I like it – nice and thick.  Sweet, but not overly so.  We like it so much that I make a big batch at a time and store it in 1/2 – 1 cup portions in the freezer.  It lasts for a good long time there, but we go through it so quickly!  It makes meals come together quickly, which I love!
Teriyaki Sauce
Ingredients
To make 1/2 cup (about what I use for 1 meal for a family of 4):
1/2

tablespoon

cornstarch

1/2

tablespoon

cold water

1/4

cup

white sugar

1/4

cup

soy sauce

1/8

cup

rice vinegar

1

clove

garlic, minced (about 1/2 teaspoon)

black pepper to taste
To make 4 cups (a big batch):
1/4

cup

cornstarch

1/4

cup

cold water

2

cups

white sugar

2

cups

soy sauce (about a whole 15 ounce bottle)

1

cup

rice vinegar

8

cloves

garlic, minced (4 teaspoons)

black pepper to taste
Instructions
In a small saucepan, whisk together the cornstarch and cold water until smooth and no lumps. Then, whisk in the sugar, soy sauce, vinegar, garlic, and ground black pepper.

Bring to a boil over medium heat then reduce it and simmer until thickens.

To freeze it, wait until room temperature (or cooled in frig), then place in storage container in smaller portions. I do 1-cup portions as most of the recipes I make take 1/2 cup. When I take out a portion, I'll usually make 2 recipes that week with it. We love it!
Jayme is a wife to 1 and a mother to four little boys. She coupons, price matches and meal plans. While she likes to cook, she's in the stage of life where simple is usually better – she never knows how many hands she'll have free at dinner time! You can find her at No Regrets Living.