Are you looking for a healthy activity to do with your family? Why not try hiking? Hiking is a great way to exercise, spend time with your family and enjoy the beauty that nature has to offer! Did you know that the great state of Nebraska has a wonderful selection of beautiful hikes to spend your days? It does!
Here are just some of the top hiking trails in Nebraska that you and your family can visit! The following hikes are all family friendly and just waiting for you to visit.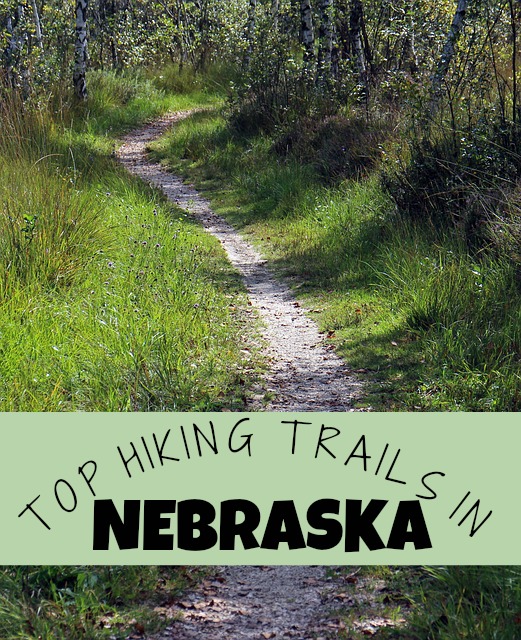 Toadstool Geologic Park, Crawford. Here at Toadstool Geologic Park, you will find a 1 mile interpretive loop trail as well as a 3 mile trail to Hudson-Meng Education & Research (or the Hudson-Meng Bison Kill site) making this is a 6 mile round trip. Here you will see rock formations that are tens of millions of years old. This is a great hike to visit if you or anyone in your family loves science and history! You will see fossils, but remember not to take them home. Keep in mind though that there is no shade here, so this hike is better done in the morning or on cooler days. There are also several campsites if you wish to camp during your trip.

Indian Cave State Park, Shubert. The Indian Cave State Park features over 22 miles of hiking trails, one of which leads to the large sandstone cave for which the park is named. The park centers around this preserved cave that features prehistoric petroglyphs as well as the partially reconstructed village of St. Deroin (established in 1853). Some of the petroglyphs in the cave are thought to be several thousand years old. There is camping available if you want to spend more than just one day exploring the trails and sights here.
Wildcat Hills State Recreation and Nature Center, Scottsbluff. The Wildcat Hills State Recreation area features landscaping that is not often seen in Nebraska. The views are stunning and picturesque. According to visitors, if you find yourself here near sunset, you must enjoy the view. There are miles of trails available to hike which feature extraordinary views of the North Platte River Valley. The main trail also features a great boardwalk. Some things to note though: some of the trails are very difficult and steep so pay close attention to which trails you are entering and also there is a nearby shooting range which some visitors don't enjoy hearing.
Scotts Bluff National Monument, Scottsbluff. The Scotts Bluff National Monument, has, for hundreds of years been a landmark for travelers. From Native Americans to travelers on the Oregon and Mormon Trails to present day adventurers. You can explore the monument with over 5+ miles of maintained trails for hiking, plus you can also explore parts of the monument via vehicle trails for those unable to hike.
Cowboy Trail, Valentine-Norfolk. The Cowboy Trail is one of the most unique trails that you will find in this great state. This trail is located on the site of a former railroad line as it was purchased and donated by the Rails-to-Trails Conservancy. Not only is it Nebraska's first state recreational trail, but once complete, it will be 321 miles long, which is the longest rails-to-trails conversion in the entire United States. You will encounter 221 bridges throughout the trail as well. The trail runs across the Outback area of Nebraska, winding through several major cities as well as smaller towns (29 communities in total). This is obviously not a trail that you will conquer in one day, but with the length of this trail and the fact that you have over 300 miles of trail to choose from, you can enter it many places and you have countless options to explore.
So what are you waiting for? Nebraska has some beautiful landscapes to explore and trails to discover. It's time to get out there!
But, don't forget to stop at 2017 Nebraska passport stops (and earn great prizes) during your travels this summer!