Disclosure: Contains Amazon affiliate links. All opinions are mine.
Emergent readers need text that's engaging and fun. Introducing younger readers to nonfiction, finding series books, and continuing to read aloud to your kids can help them really enjoy reading. Here are some of the best books for grades K-2.
The following books are great read alouds with adults or fantastic for emergent readers to begin to read on their own. It's important to note that students at the kindergarten through second grade levels are reading at different rates. Some texts may be more challenging than others for some students, but all of the subject matters are appropriate for five through eight year olds.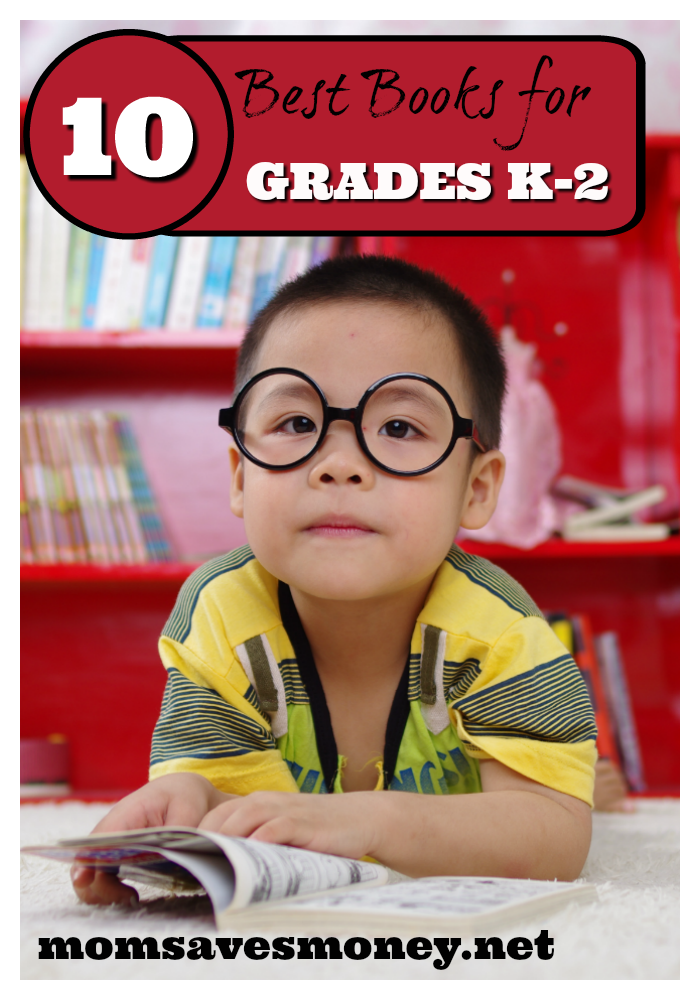 1. The Pout-Pout Fish
Swim along with the lovable pout-pout fish as he learns how to change his grouchy attitude into one of optimism. A perfect story for beginning readers to practice rhyme with a sweet, engaging story full of colorful pictures.
2. My Mouth is a Volcano
Along with reading, writing, and arithmetic, younger students are learning how to engage with others and improve their social skills. This book teaches young students how to interact and share appropriately in class without interrupting others.
3. Triangle
Emergent readers will love reading this book rich with sight words and repetition. Older K-2 readers will learn more about shapes in this adventure with Triangle and his buddy Square.
4. The Giving Tree
In this story of true selflessness and love, a tree will teach young readers about sharing and giving in a story that will stick with them for the rest of their lives.
5. The Book with No Pictures
A book without pictures? If you think that young readers wouldn't love a pictureless book, you'd be wrong. Whether your child is five or eight, an emerging or an advanced reader, this is one you'll want to read aloud to them. Trust me.
6. Rosie Revere, Engineer
Get your kids started in STEM (Science, Technology, Engineering, and Math) early and follow Rosie with her innovative inventions in this sweet and clever book.
7. Where the Wild Things Are
It's been more than 40 years since Max went on an adventure with the wild things in this classic book, but young readers are still falling in love with the words and images by Maurice Sendak.
8. What Do You Do With an Idea?
Let your child use their imagination with this inspiring story of what happens when a little idea becomes something absolutely amazing.
9. Waiting is Not Easy! (An Elephant and Piggie Book)
Waiting Is Not Easy! (An Elephant and Piggie Book)
Patience is a virtue, but it's a hard one to learn when you're starting school. The Elephant and Piggie series focuses on social stories in their enlightening series.
10. We're All Wonders
Choose kindness with this K-2 companion to the middle school level book, Wonder by R. J. Palacio, soon to be a major motion picture.
These 10 best books for grades K-2 will not only teach your children important social skills, but delight them with clever stories and beautiful images. Be sure to add these to your shelf. What are your favorite books to read with younger readers?