I camped many times as a child, but this year was the first time taking my own kids camping. We had an amazing time and created lifelong memories. If you plan to camp with kids, here's are some tips to have a fun and safe camping trip with kids!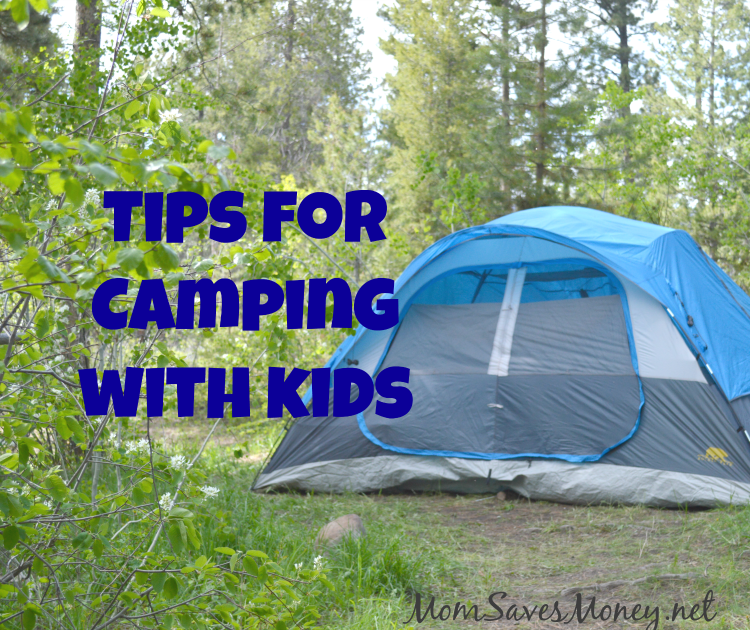 1. Fire Safety
If you plan to have a campfire, fire safety is essential. Set up clearly defined boundaries for the fire and explain the dangers of getting too close. Also, make sure the understand that nothing can be thrown in the fire. But, most importantly, if you have a campfire, make sure there is always adult supervision.
2. Play Mat in Tent
Make the tent softer and kid-friendly by adding a simple foam play mat in the tent.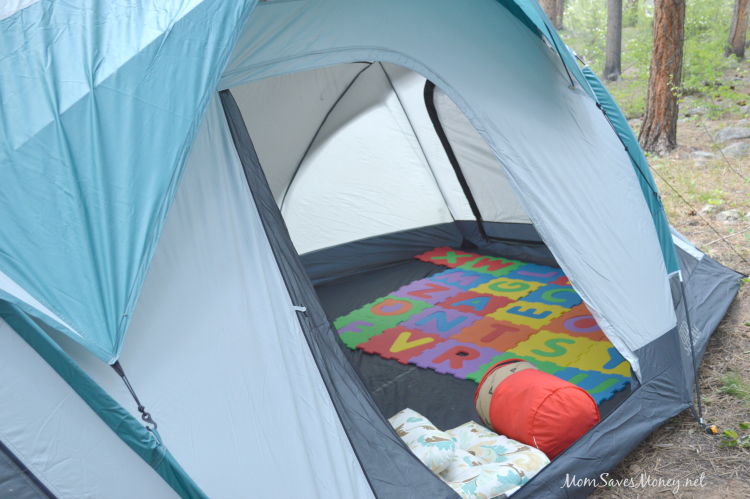 3. Bring their Lovey and Pillow from Home
Give them extra security staying in a strange location by bringing their favorite stuffed animal and pillow from home.
4. Extra Blankets
Even in the middle of summer, it can get really cold at night, so always bring extra blankets and store them in the tent. If you don't use them, no big deal, but if you need them, you will have them readily available.
5. Sunblock and Bug Spray
These are a must if you are camping with kids. Make sure to have plenty of sunblock and bug spray on hand and apply regularly. Here is a list of 5 more must have items for camping, including a first aid kit.
6. Have a Scavenger Hunt
Kids love scavenger hunts and they are so easy. Check out this outdoor printable scavenger hunt that your kids can do. If your kids are not reading yet, here is a nature scavenger hunt with pictures.
7. Bring Outdoor Toys
Keep kids entertained with some simple outdoor toys.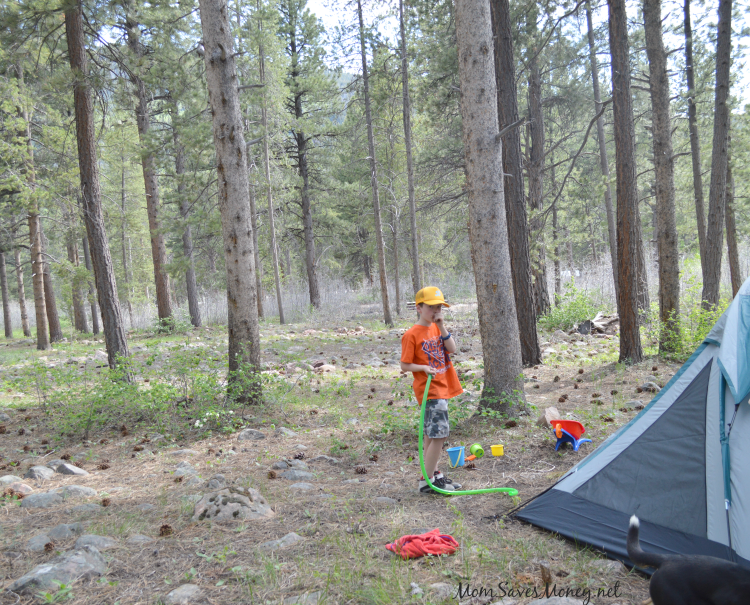 8. Glow Sticks at Night
Night time and dark can be scary for kids. Ease their fears with some wearable glow sticks. (Pick them up cheap at the Dollar Store.) Plus, parents can keep track of their kids easier at night. You might even consider some head lamps for the kids to wear at night.
9. Toddler Safety
If you have a beginner crawler, consider bringing a pack'n play for a safe place for your infant/toddler to explore.
10. Wear Play Clothes
Camping is messy. Kids will get dirty and have sticky fingers from s'mores. Dress them in play clothes that are meant to get dirty. Believe me, you may never get the stains out of clothes after camping, but it will be worth it.
11. Bring Baby Wipes
Baby wipes are amazing and not just for wiping bums. You can wipe down tables and clean dirty hands and faces quickly. Don't forget the wipes!
12. Leave the Electronics at Home
The whole purpose of camping is to get in touch with nature and enjoy what it has to offer. Leave the electronics at home and let your kids explore nature and experience the wonder that is camping outdoors!
Hope these tips help you plan your camping trip with kids. They will have an amazing and unforgettable experience camping. What other tips do you have for camping with kids? Please share in a comment below.
(FYI – These scenic pictures are from our family camping adventure in the forested mountains of Southern Utah.)