Disclosure: Contains affiliate link. All opinions are mine.
Middle school can be a tough time to find things your child really loves to read (or at least admit to loving). These books will be on your child's wish list this school year and beyond. They'll love the engaging storylines, and you'll love the life lessons they all teach. Check out these top books for middle school readers.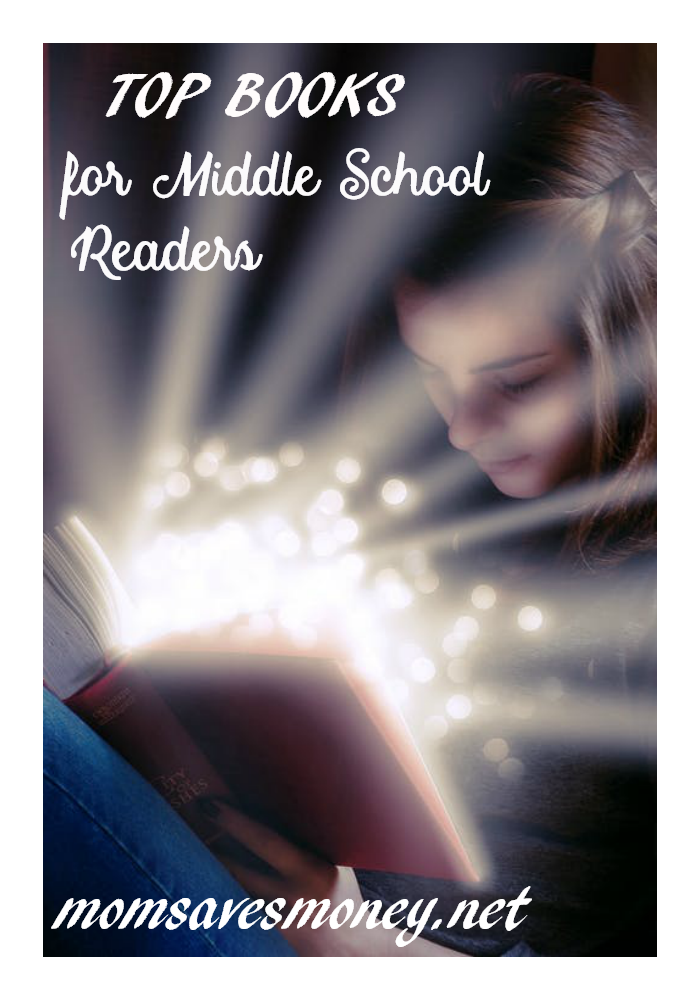 The Outsiders
This coming-of-age novel is a must-read for all middle school students. Typically part of seventh grade curriculum, the story told from the point-of-view of a freshman boy (but written by a teenage girl) shows how we're all just the same, no matter what side of the tracks me live on.
Wonder
Wonder is soon to be a major-motion picture. This story about a boy with a facial deformity focuses on empathy and kindness. Middle schoolers will love this story, and it's a great one to share at home as well.
The War that Saved My Life
Chances are, your child has encountered this popular, provocative book in the last year. It tells a story of a young disabled girl who escapes an abusive home during World War II. A New York Times Bestseller, this story is sure to be on the top of middle school lists for years to come.
The Divergent Series
When it comes to motivating reluctant readers, I always recommend a series. Divergent and the subsequent novels are hot on middle school reading lists. Dystopian novels are a hot genre, and this series is no exception. If your child liked The Hunger Games, they'll love Divergent.
Cinder
Cinderella as a cyborg? Your middle school reader will love these fairytales turned science fiction. Cinder is the first book in the Lunar Chronicles series.
Stolen Children
This thrilling mystery flies off middle school library shelves every year. A story of an abduction solved by a teen girl, this story is for more mature middle schoolers. They'll definitely love the protagonist, Amy, and her never-give-up attitude.
The 7 Habits of Highly Effective Teens
Give your child the gift of skills focused on leadership, social skills, organization, goal-setting, and more. The book is based on the author Sean Covey's father's book, The 7 Habits of Highly Effective People, published almost 30 years ago and aimed towards adults.
Anne Frank: The Diary of a Young Girl
The story of a young girl whose life was cut short during the Holocaust because of hatred and genocide should be read by every teen. The historical context aside, this nonfiction piece is a powerful way to teach your child about humanity and believing in the good of people, even when the world is surrounded in hate.
The Giver
For those who have seen the movie of the same name, this novel far exceeds its theatrical counterpart. Jonas lives in a world without choice. When he is chosen for a new position in society, he begins to see things more clearly, and learn some lessons that your child will be able to apply to real life about differences and conformity.
Enjoy these incredible titles for your middle school student. Whether you're picking up a book for fun or a gift, these top books for middle school readers will make you the cool parent when it comes to reading!