Disclosure: Received review copy of book and contains affiliate links. All opinions are mine.
Do you remember Mister C's, Aquila Tea Room, French Cafe or Bohemian Cafe? In Kim Reiner's first book 'Lost Restaurants of Omaha', she delves into the fascinating history of Omaha's lost restaurants. She shares stories of the owners, the patrons and what happened to over 30 restaurants in the Metro area. Some stories are quite tragic, like the untimely demise of Cafe Beautiful. Others are refreshingly nostalgic for anyone who has a love for Omaha.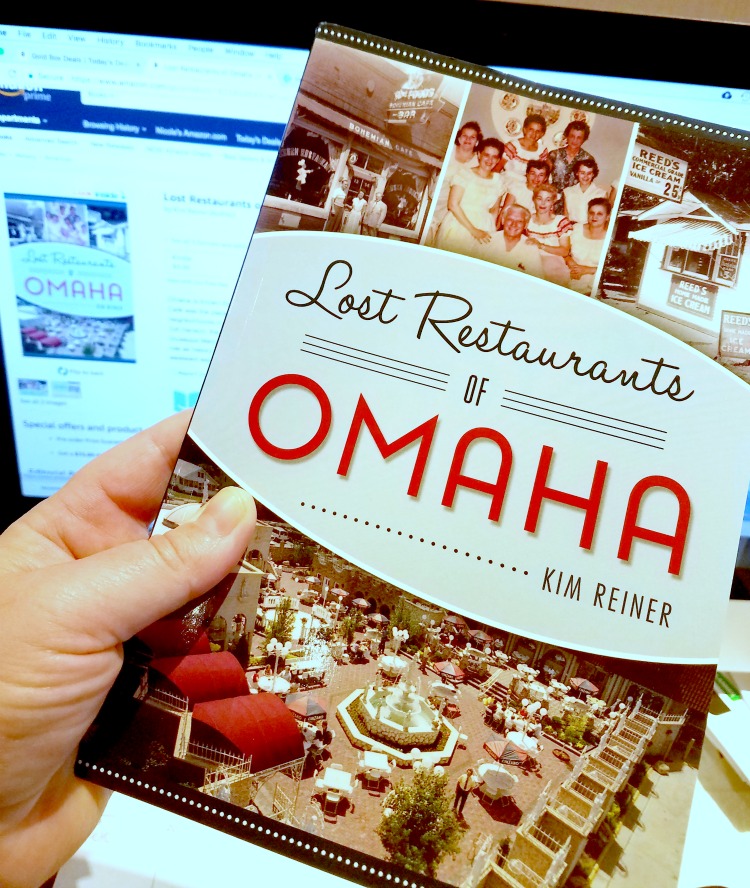 This book shares Omaha's culinary uniqueness covering over a century of history. What I found most interesting is how much the landscape has changed. Some of the buildings mentioned in this book are still standing today but have been altered. Did you know the beautiful courtyard at the Magnolia hotel used to be the hot spot for fashion? Women would gather at the Aquila tea room and watch fashion shows or just be there to be seen.
Other buildings have been demolished and replaced. Reiner's historical journey outlines how the Omaha landscape has changed over the last century. For anyone who loves history, this book is fascinating. If you've lived in Omaha for some time, you will remember many of the restaurants mentioned. My personal favorite restaurant, Bohemian Cafe, closed in 2016 after an 80 year run. I visited there as a child and 30 years later took my kids to enjoy the traditional Czech cuisine. I loved reading the story of how it started, flourished and then closed.
'Lost Restaurants of Omaha' shares a collection of stories and pictures of the unique history of Omaha's restaurants. This book is the perfect gift for any Omaha native or anyone with a love for history.
The author, Kim Reiner, is a long-time blogger at Oh My Omaha and has a background in journalism. This is her first book.
Order this book now on Amazon. Also, available at Barnes & Noble, Books-A-Million, The Bookworm, The Durham Museum Gift shop and Lewis & Clark National Historic Trail Headquarters in Omaha.
Want to meet the author? Check out her upcoming appearances:
November 4, 2017 – 11am-3pm Omaha Public Library's Read It & Eat Culinary Conference Enjoy food samples from local candy makers and chocolatiers. Kim will be doing the Q&A at 12:15.
December 9, 2017 – 1pm-3pm, Book signing at Barnes & Noble Booksellers at Crossroads Mall.
Leave a comment and share your favorite 'Lost Restaurant' in Omaha.