Disclosure: I am an Omaha Storm Chasers partner and have been compensated for this post. All opinions are mine.
Ready to have some amazing fun with the family in Omaha on a budget? You won't believe how affordable it is to enjoy an Omaha Storm Chasers baseball game with the kids. Here are my three favorite Omaha Storm Chasers promotions, perfect for families.
50¢ Tuesdays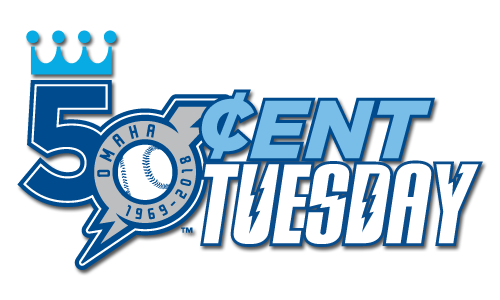 50¢ Tuesdays are great if you want enjoy some ballpark food. Berm tickets are only $5 each available to purchase day of game. They have 5 classic food and drink items available for only $0.50 each during Tuesday games including:
Uncle Ray's Chips
Peanuts
Nachos
French Fries
Small Sodas
Lil Chasers Membership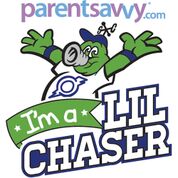 If you want to attend several games this season, I highly recommend the ParentSavvy.com's Lil Chasers memberships. The membership is only $20 for the entire year per kid age 10 and under.
The Lil Chasers membership includes:
Free ticket to all Sunday home games (US Bank Family Funday Sundays: includes face painters, wildlife encounters exhibit with a lot of animals to pet, etc.)
Lil' Chasers membership t-shirt
Free access to Centris family fun zone on Sundays
First in-line for Hardee's Kids run the bases on Sundays
Exclusive access to baseball 101 clinic and more
Total value of over $200 for only $20
Bonus: Sunday is also FREE ticket day. Parents/fans who bring 2 Hy-Vee brand canned food items to be donated to Heartland Hope Mission will receive a FREE McDonald's Berm ticket to that day's game!
This package and free ticket deal makes an incredibly affordable and fun activity for the entire family this season.
Sign up for a Lil Chasers membership online now.
First 50 Kids
Another amazing promotion that you can take advantage of at any game is the Omaha Storm Chasers First 50 Kids promotion. The first 50 kids, 10 years and under to arrive at the Werner Park Ticket Office on day of game are able to purchase tickets for just $1 to sit on the McDonald's Berm, all season-long, regardless of game promotion.
*Werner Park Ticket Office opens at noon each game day unless an 11:05a or 12:05p game time; for more questions, call 402-738-5100 or visit their website.
With these three incredible deals, your family can enjoy Omaha Storm Chasers games at the ballpark this season!
Check out the Omaha Stormchasers promotion schedule for all their special events this season, including Bobblehead giveaways, fireworks shows, concerts and more.