Disclosure: I am an Omaha Children's Museum Ambassador & have received a complimentary membership. See full disclosure.
Have you been to the Tinker Lab at Omaha Children's Museum? It's had a makeover in the last year and is a fantastic place to teach kids to use basic tools with supervision.
The Tinker Lab has many materials on hand, like wood, cardboard, straws, tape, paperclips, clothespins, sewing machine and much more for kids to create their masterpieces. My kids love to nail or screw wood together to make boxes or even a mini catapult.
Not sure what to make at the Tinker Lab? I'm going to share how to make a simple DIY rubber band shooter and target board. These are so easy to make and my kids love shooting them.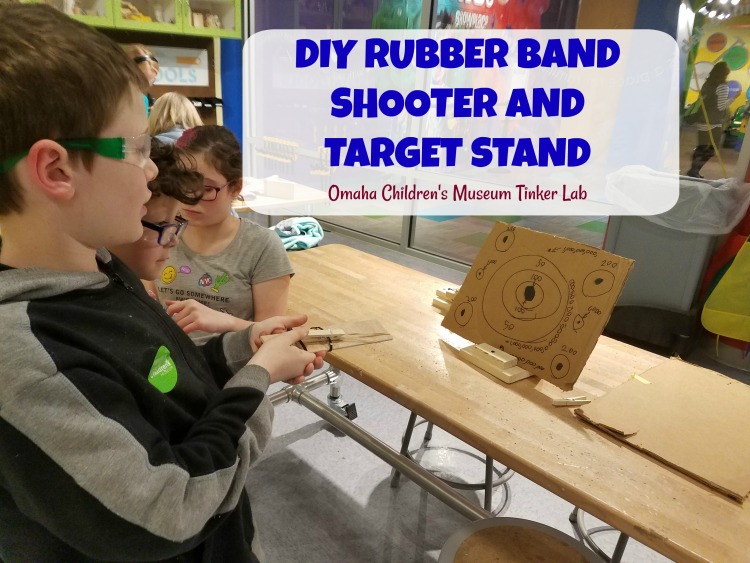 For the rubber band shooter you will need a thin slice of wood (about 2" wide and 8" long), 2 zip ties, a clothespin and rubber bands.
To construct simply zip tie the clothespin on both sides of the spring to the board. You want to make sure the side you push to open the clothespin is closer to one end of the board, as you can see in this picture.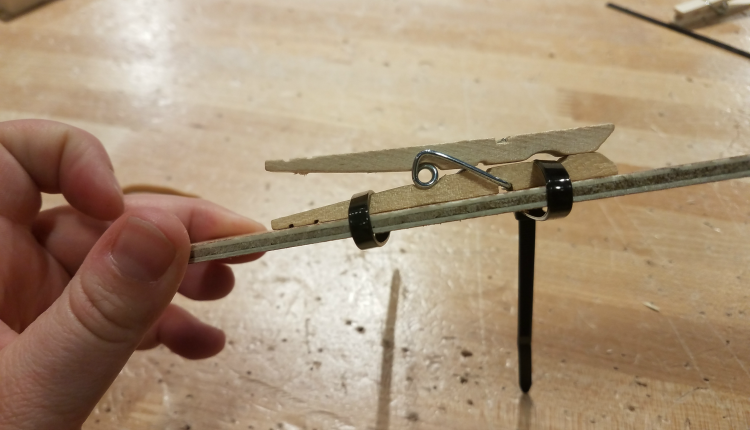 To shoot a rubber band simple clip one end of the rubber band in the clothespin and the other around the opposite end of the board. Then aim and open the clothespin to release. Super easy!
To make a DIY target stand, you need 3 pieces of wood. Two of the pieces should be roughly the same size and then one smaller piece. Attach the larger pieces together in an L shape with screws or nails. Then attach the smaller piece as shown in this picture to create a mini easel.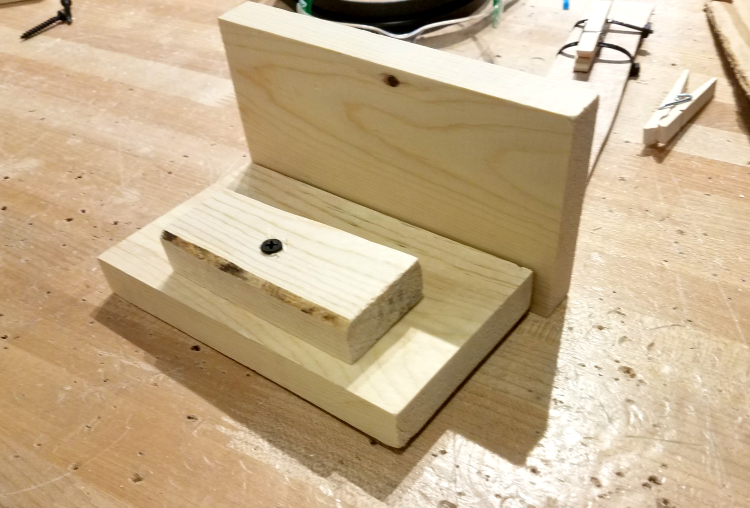 Your target board is just decorated cardboard that will sit nicely in this stand.
This project took us about 20 minutes and the kids loved having their own rubber band shooters. Here's a quick video tutorial.
In the Tinker Lab, kids can make anything they can imagine. It's fun place to introduce them to tools and crafting. On your next visit to the Omaha Children's Museum you show them how to make their own rubber band shooter too!
What's your child's favorite project or tools to use in the Tinker Lab?