It's time to celebrate the 4th with food, family, and you guessed it: fireworks! The Cornhusker state is no exception when it comes to fun on the 4th. Here are the best places in Nebraska to see fireworks on the 4th of July!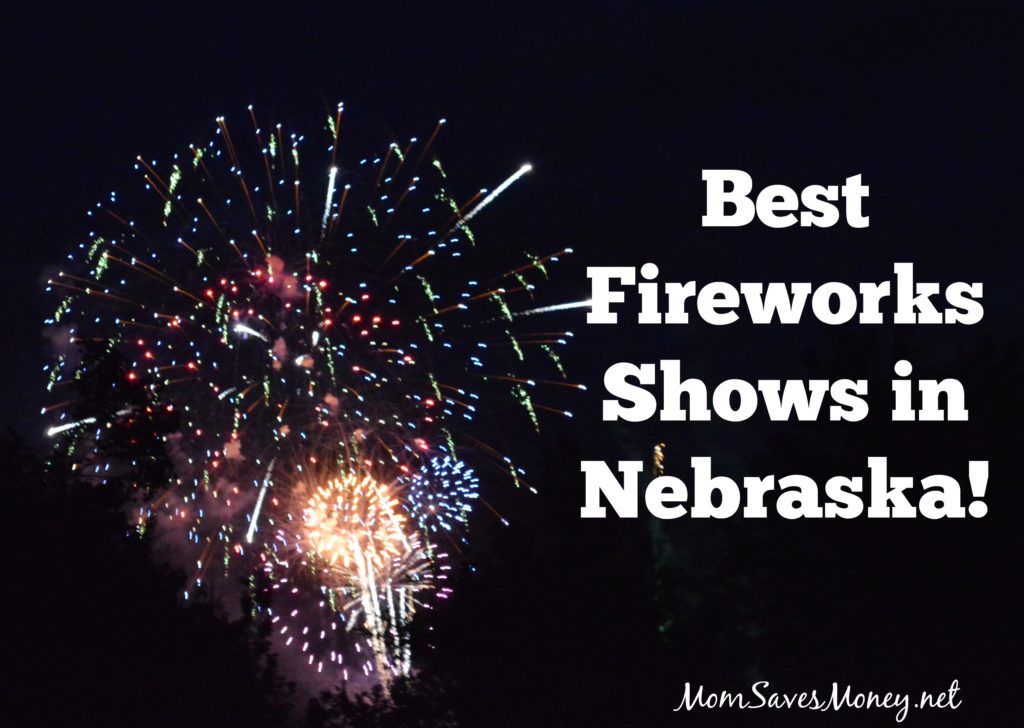 4th of July Celebration (Seward, Nebraska)
Seward
Who knew that in the small town of Seward, Nebraska (pop. less than 10,000) you would find one of the Top 10 4th of July celebrations in the United States? My dad is originally from a small farm near Seward, so this where we've been celebrating the 4th of July annually since I as long as I can remember. Keeping with tradition, I'll be there again this year with all three of my kids!
Just 30 minutes west of Lincoln there is a Grand Parade, craft show, bubble gum blowing & apple pie eating contests, musical entertainment, and a car show. However, the best part, of course, is the fireworks show! After enjoying a full day of 4th of July activities and fun, check out the fireworks show at dusk.
Werner Park
Omaha
Nothing says America like baseball and fireworks! On July 2 & 3 watch the biggest fireworks show in the Metro at Werner Park with the Omaha Storm Chasers. Enjoy the game and a spectacular display presented by First National Bank of Omaha in the evening.
Nebraska Wind Symphony (St. Roberts, Chalco Hills)
Omaha
Listen to some incredible music from the Nebraska Wind Symphony Swingtones Big Band and see some 4th of July Fireworks! On the 4th, listen and watch at Chalco Hills Recreation starting  at 6pm and followed by fireworks. Bring blankets and lawn chairs. The shows are free and open to the public.
TD Ameritrade Park
Omaha
Enjoy the College Home Run Derby with the home run leaders in college baseball for 2018. This event is televised live from Omaha on ESPN. After the derby, you'll see the Omaha World-Herald's 34th annual fireworks display. This is one of Omaha's premiere fireworks displays. You won't want to miss the event on Saturday, June 30!
Steinhart Park
Nebraska City
Nebraska City hosts an Independence Day Celebration for the 4th of July beginning on June 29. On Saturday, June 30 enjoy all day activities including an ice cream social, music, and of course, fireworks by the Jaycees at dusk. This is one family-friendly event in Nebraska you won't want to miss.
Boys Town Fireworks Spectacular
Omaha
Head to the Boys Town Campus at 14100 Crawford St on Wednesday, July 4 for a free fireworks show staring at dusk (approximately 930pm.)
Ralston's Independence Day Celebration
Ralston
This is a two day community celebration on July 3 and 4. Enjoy a picnic in the park and family street dance on July 3. On Independence Day celebrate with a parade at 1pm and fireworks at 930pm. Check out their website to see the full calendar of events. Located near 72nd and Q Street in Ralston.
Metro Credit Union Celebrates America
Omaha
Starting at 6pm on Friday, June 29, listen to The Confidentials, BOSTYX and Starship followed by fireworks at 10pm. Located at Memorial Park in Omaha. More information here.
Since the 4th of July is on a Wednesday this year, many fireworks shows are taking place throughout the week and weekend. You can take advantage of a few of these best places in Nebraska to see fireworks. Where will you celebrate the 4th?