Disclosure: Contains affiliate link. Read full disclosure policy here.
Television could be considered one of the great American past times. After all, we can't get enough of our favorite shows – so much that we're willing to pay hundreds of dollars a month on our cable subscriptions. Fortunately, the rise of various streaming options has made it easier than ever to cut the cable cord and switch to cheaper alternatives.
Not sure where to start? Here are five ways you can stream your favorite shows without cable.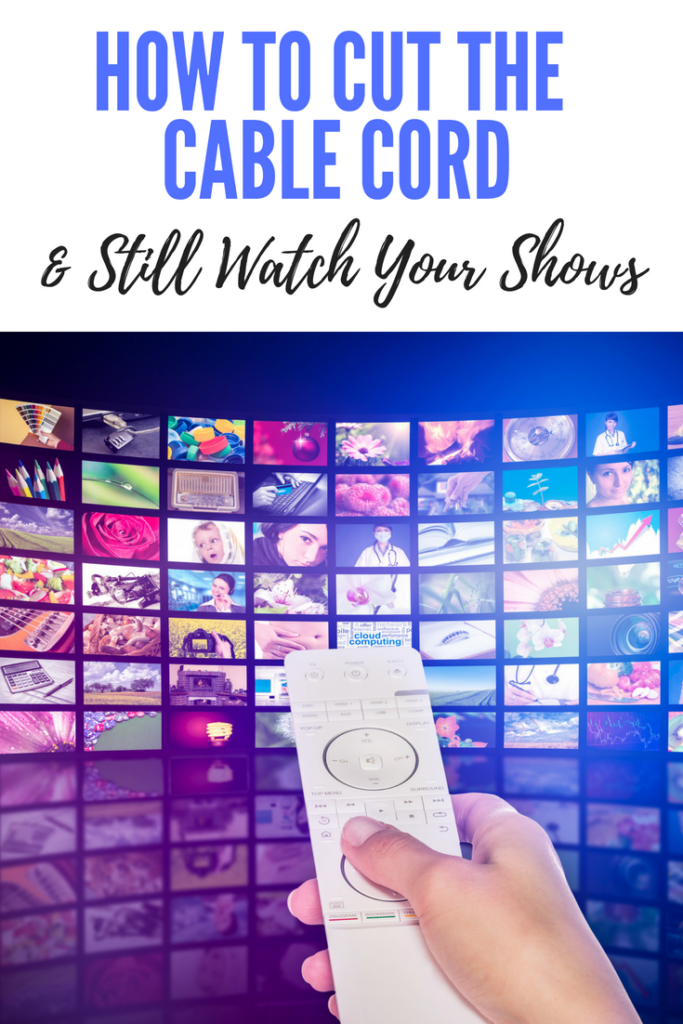 Invest in a Fire Stick, Roku or other streaming device
You can stream shows to your cell phone or tablet if you've got a good enough wi-fi connection, but if you want to truly replace your cable box, you'll want to pick up a streaming device. Roku, Chromecast, Fire Sticks, and Fire TV Cube are some of the most common options on the market, but there are quite a few varieties to choose from, so it's wise to do your research before investing.
Sign up for Hulu, Netflix, or IndieFlix
If you're truly looking to get away from the major cable networks, switch to Hulu or Netflix – or sign up for both. These services each cost around $10 each month and offer hundreds of movies and shows to stream instantly from the comfort of your home. Both Netflix and Hulu have started to develop their own original content, giving rise to a well-funded pool of entertaining new shows to watch – Orange Is The New Black, anyone?
If you're a documentary and indie film fan, check out IndieFlix. It is a streaming service, like Netflix, with a low monthly rate and focuses on independent filmmakers, documentaries, and short films.
Subscribe direct to your favorite channels and networks 
Have you heard of HBO Now? If you are like me and obsessed with several shows on HBO,but don't want to pay for cable, HBO Now is for you.  HBO Now is a monthly membership that gives you access to all of HBO's most loved shows. Watch shows straight through your television or use your Fire Stick, Roku, Chromecast or Apple TV to stream them on your big screen. Cinemax, Showtime, History, and other premium channels also offer standalone or add-on, lower cost subscriptions. If you have Hulu or Amazon Prime you can add stand-alone channels directly to your plan for $5-15 per month per channel.
Take advantage of Sling TV
If you want to ditch cable but still want access to many of the same channels, Sling is a great option. You can stream everything from ESPN and HGTV to Showtime and more through this service, making it a great replacement for traditional cable. Channels are bundled into two packages – an orange package and a blue package – but you can sign up for both to get the widest variety of shows.
Use your Amazon Prime membership to watch Prime Video
Prime Video is yet another library of television shows, films, and documentaries you can stream for free – if you're an Amazon Prime member, that is. You'll gain access to Amazon's exclusive shows, like The Grand Tour – the Top Gear reboot – and Man In The High Castle, which paints the picture of an alternate universe where the Nazis came out on top in World War II. If you're not a Prime member yet, you can try a 30-day free Amazon Prime trial.
Try out a few of these tips in lieu of standard cable and I bet you'll be pleasantly surprised how little you miss your old service – and how much you enjoy saving on your monthly bills!
Have you found any smart ways to cut cable and still watch your favorite shows? Leave a comment and let me know!