With so many brick and mortar stores going out of business, I thought I would share some things to remember about these "going out of business sales". With the shift of so many people taking advantage of online shopping to save time and money, we seem to be seeing a rise in the amount of businesses closing their brick and mortar stores. Before heading out thinking you will get an amazing deal, keep these ideas in mind: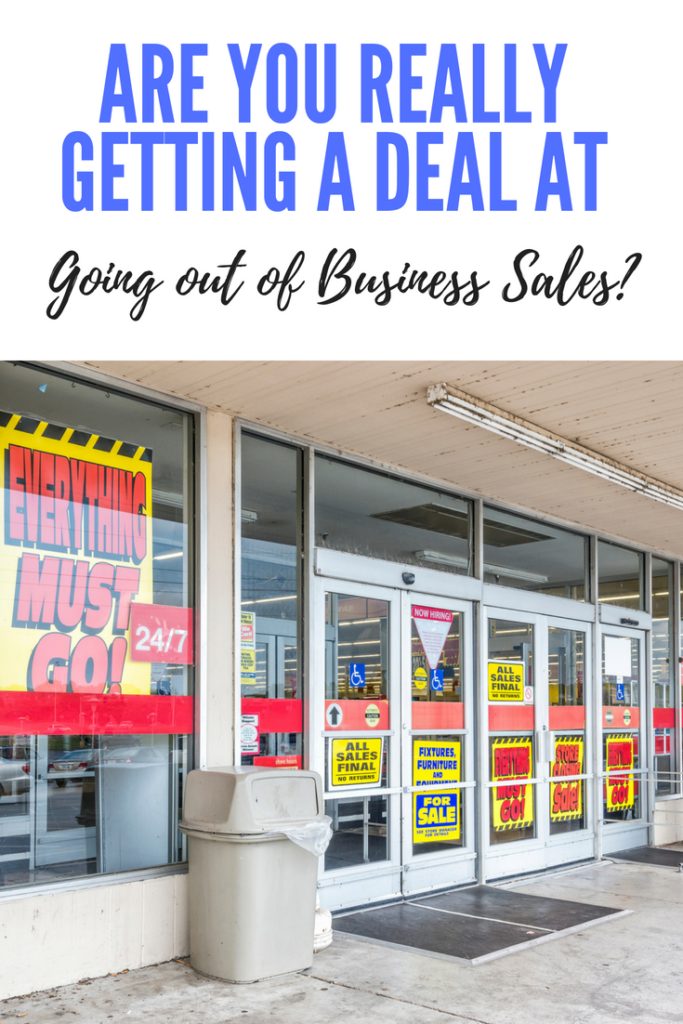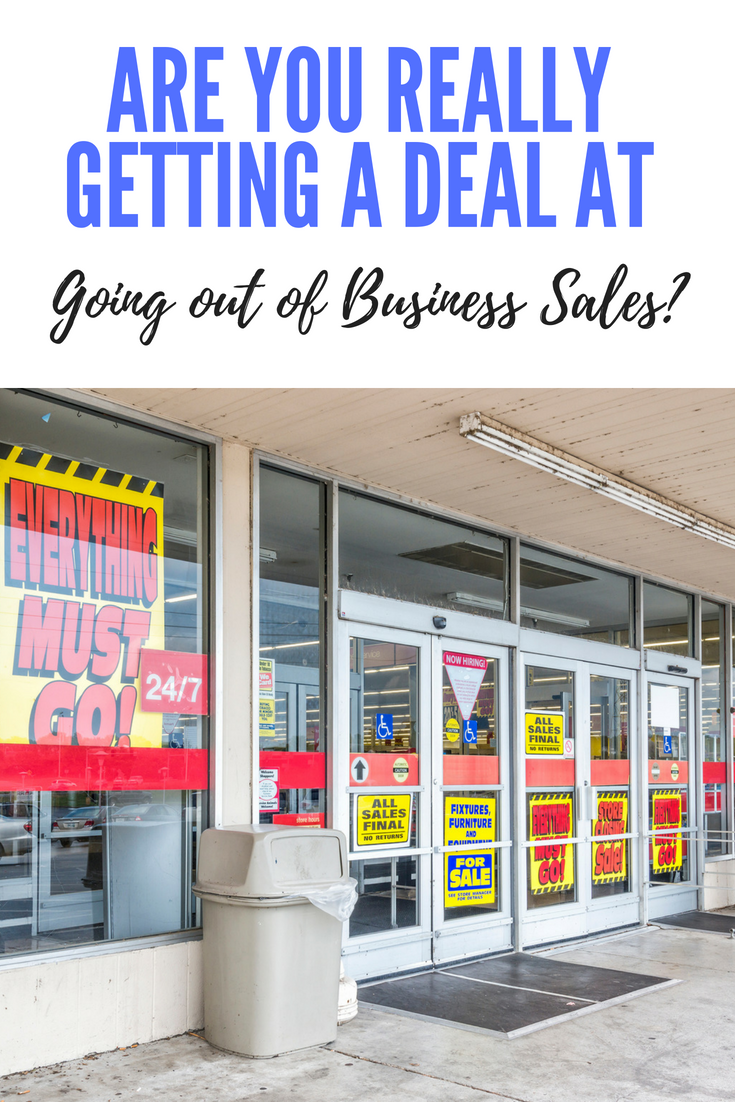 The store may no longer take gift cards. While the name is the same, they are often owned by a liquidation company and not the original company that sold the gift card. If you have a gift card and hear a business will soon be starting liquidation sales, don't wait to use the gift card.
Stores likely will not honor any coupons that may still be valid. (Remember most closing sales are ran by the liquidation company and not the store.)
Prices are often raised to the manufacturer suggested retail price before any discounts are applied. Because of this, you often can find the same items at other stores for a cheaper price especially if you have coupons.
Sales are final and no returns are usually allowed. As a result, if you have a return from a previous purchase, you will need to do this return before liquidation sales start. Otherwise your best opportunity to recover any funds would be to sell the item via a buy/sell/trade site.
Deep discounts do not start until closest to closing. At that time, most of the items will be very well picked over.
Check online prices of other nearby stores before buying the items you find on a "going out of business sale" to ensure you are getting the best deal for your money. Even if the item is 50% off it could still cost significantly more than at other stores.
Avoid buying stuff just because it's 'cheap'. It is tempting to get sucked into the deals and buy stuff you don't really need. You are not saving money if you are spending it. Shop the going out of business sales intentionally and only buy what you really need or want.
I hope these tips help you keep in mind if you are really getting a great deal during the going out of business sales. Additionally, some stores use the tactic of "going out of business" to entice people to come shop while not actually planning on going out of business. If you keep all these tips in mind before walking into the store you will be more prepared to ensure you are getting a fair deal. Happy Shopping!
Leave a comment and share your tips for shopping going out of business sales.