Omaha's central location in the area makes it a perfect spot for taking day trips to other cities in the Midwest. With cities like Lincoln, Des Moines, and St. Joseph up to two hours away, a day trip allows for plenty of time to check out area attractions and be home in time for dinner.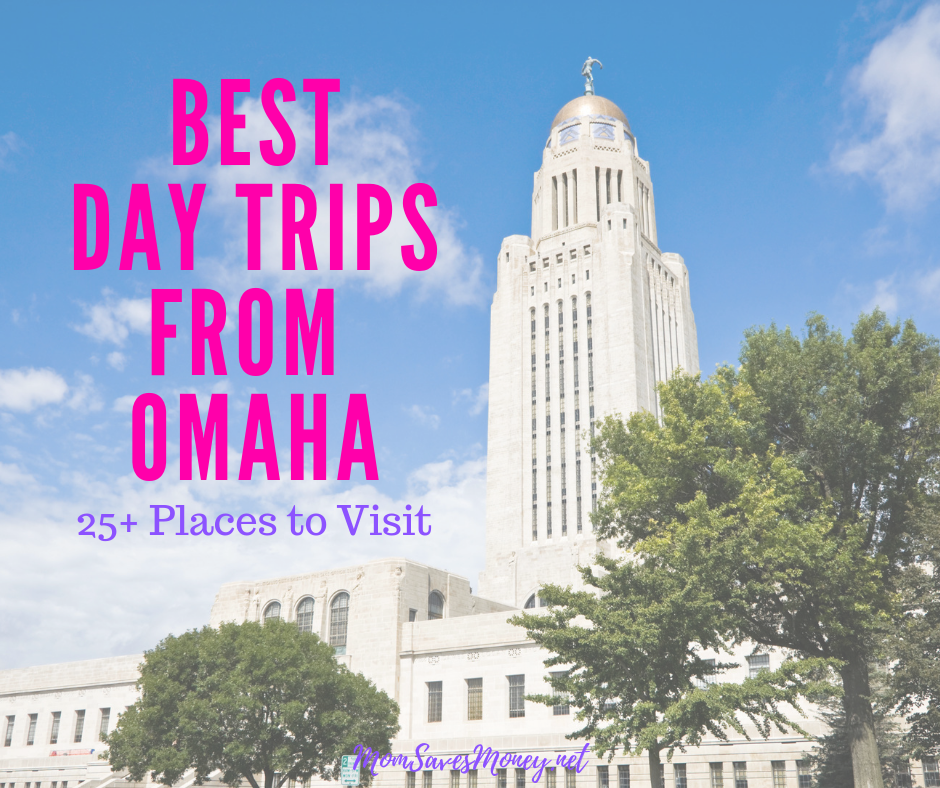 Lincoln, NE
Home to the state capitol, Lincoln offers visitors several attractions that are friendly to the family budget. Take a free tour of the state capitol, where you can learn interesting facts such as how Nebraska became home to the only unicameral (single house legislature) in the United States, or that the capitol is one of only five skyscrapers to serve as a state capitol. The capitol is full of beautiful art and interesting history.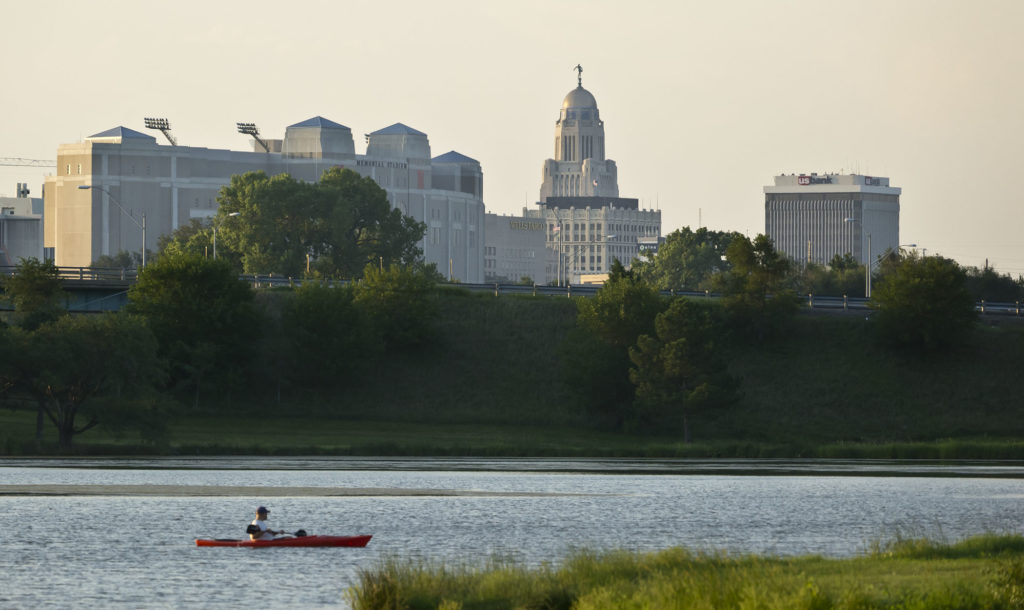 The Lincoln Children's Zoo is doubling its size, adding animals like giraffes, tigers, and spider monkeys to its array of animals such as meerkats and penguins. The zoo is a fun place for families with younger children as it offers several play areas, including a fossil digging spot. You can ride the train around the zoo, but it travels on the outside of it, so you will not be able to see animals on the ride. If you have an Omaha zoo membership, the Lincoln zoo offers a 50 percent discount off its regular admission prices.
Next door to the zoo is the Sunken Gardens, Lincoln's botanical garden. The Sunken Gardens offers visitors a look at a variety of plants, bushes, trees and flowers, including a rose garden.
Everyone in the family will enjoy a visit to the Museum of American Speed. Home to an impressive collection of race cars, dating back to the early 1900s, the museum also includes a collection of rocket cars that raced across the Utah desert to set land speed records. It also has a floor dedicated to toy cars and other items, such as old lunch boxes and movie posters.
Offering three levels of interactive exhibits, it's easy for children to want to spend hours at the Lincoln Children's Museum. Featuring exhibits aimed at specific age groups, families can have fun during their visit. The Grow Zone targets children under three with exhibits that pique their curiosity. Tiny Town targets preschool children with a miniature bank and grocery store to explore. Older children (including adults) can have fun exploring the BNSF train exhibit, lunar lander, as well as an airport display.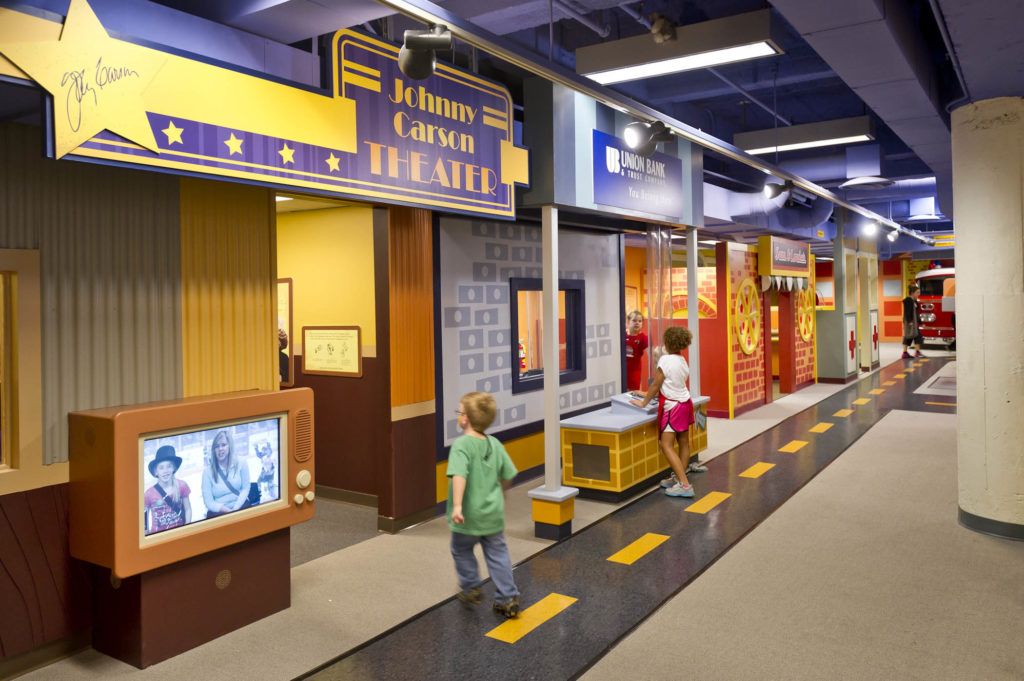 Lincoln is home to several historical and science museums where you can learn a lot of information about Nebraska. From the world's largest Columbian mammoth at MorrillHall to artifacts at the Nebraska History Museum.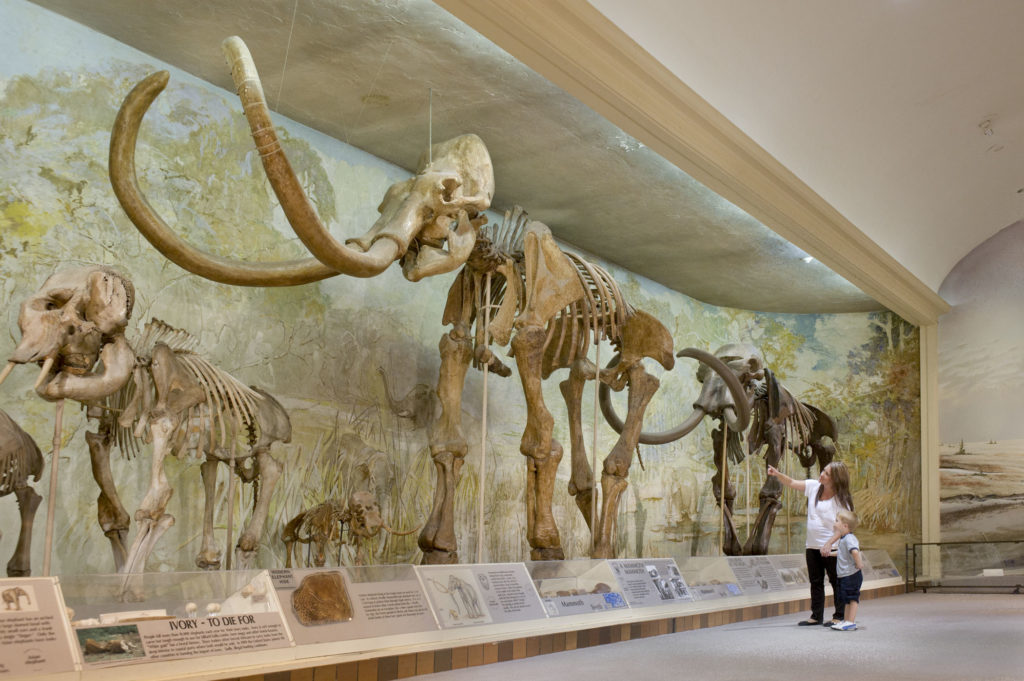 Sioux City, IA
Located about 90 miles north of Omaha, Sioux City is home to several interesting attractions. From an outdoor railroad museum to an impressive city museum, a visit to Sioux City provides a look into a city once known for its meat packing houses.
Home to one of the largest train repair yards in the Midwest, Sioux City was a major stop for the Milwaukee Road rail line. The Railroad Museum offers a variety of workshops, including railcars and tools. It even has an old turnaround site. Visitors can watch miniature trains run on a series of tracks in one building dedicated to model trains.
The Public Museum doesn't charge admission and is home to Sioux City's history, dating back to the days when Native Americans lived freely on the plains. With exhibits that highlight key companies that once called the city home, Sioux City's ag history is celebrated through an exhibit that showcases the stockyards and companies that operated alongside it.
Kids of all ages will love a visit to the site of Jolly Time Pop Corn (yes, they spell it with two words). One of the nation's largest pop corn manufacturers traces its history at the Koated Kernel Shoppe, which is part pop corn store and part company museum. You can look at historical items, including old pop corn packaging and then leave with a variety of pop corn flavors, all from Jolly Time.
Head over to Palmer Candies near downtown Sioux City. The maker of the Twin Bing chocolate candy, Palmer is home to a great selection of local sweets, as well as other brands including Jelly Belly treats. The store has a small collection of older candy-making equipment once used there.
Trinity Heights offers visitors an opportunity to explore spiritual attractions, as well as enjoy nature in a botanical garden. Built on the former site of a Catholic high school, Trinity Heights is home to stainless steel sculptures of Jesus Christ and his mother, Mary, with each standing more than 30 feet tall. The main attraction is a life-size wood carving of the Last Supper. The people depicted in the artwork were actually friends and relatives of the artist, who used them as models.
The Lewis and Clark expedition spent time in Sioux City during their exploration of the Louisiana Purchase. In fact, they lost their only member here. The Sgt. Floyd Monument stands tall on a bluff overlooking the Missouri River. The monument resembles the Washington Monument in Washington, DC. An interpretive center along the river provides an excellent look into the expedition.
Nebraska City, NE
Known as the home of Arbor Day, Nebraska City offers a variety of attractions to visit. About an hour south of Omaha, Nebraska City's Arbor Lodge Mansion stands on the original homestead of J. Sterling Morton, who founded Arbor Day. He built a four-room cabin on the site, once part of a barren plains without any trees. A son later built the mansion around Morton's cabin. A tour of the mansion educates guests on the family history – each member was a successful business person – and unique features in the house, including a bowling alley.
Across the street is one of a few apple orchards that call Nebraska City home. Arbor Day Farm grows several types of apples and is a popular attraction in the fall. The farm offers visitors more than just apples, though. You can hike trails and come across interesting art pieces, such as giant chairs. You can also explore a 50-foot tall tree house.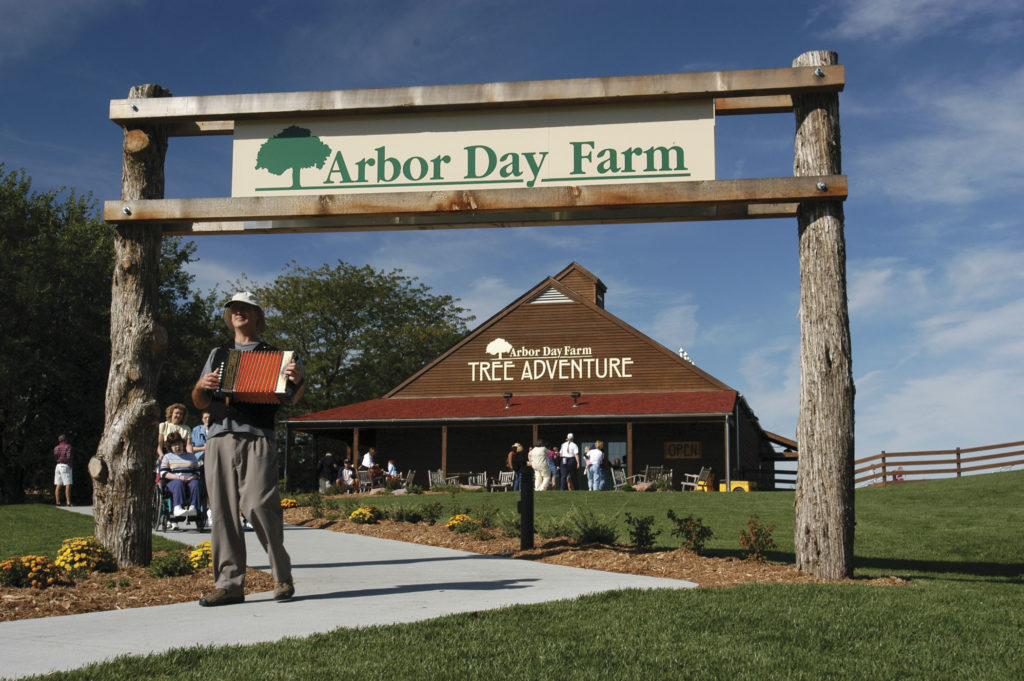 Nebraska City is home to an underground railroad stop, which was used to help protect escaped slaves from being returned to slave owners. A family cabin and partial cave highlights the story of the Mayhew family. Stop in the visitors center to learn more about slavery and steps taken to help free slaves.
Nebraska City's downtown offers a beautiful area to walk and take in a variety of murals highlighting the area's history and sculptures in the shapes of trees.
Des Moines, IA
The Iowa state capitol is a must-see when visiting Des Moines. Take a guided tour and you'll see areas not available on self-guided visits, such as the law library. You will learn a lot about a state and its history on these tours.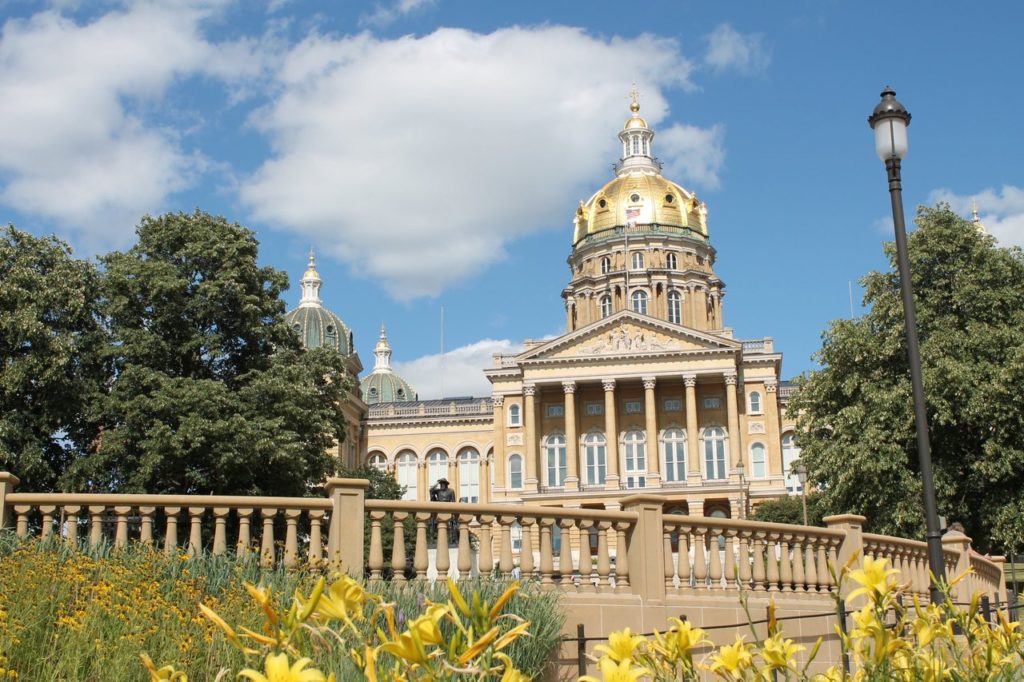 Des Moines' Pappajohn Sculpture Park has several unique pieces of art, including one that showcases a color prism as sunlight sparkles off the piece. Another of the 29 pieces is named Nomade and features letters in white forming a head that you can stand inside of and admire the view of the art. The 4.4-acre park is in the heart of Des Moines.
The city's riverfront is home to the Principal Insurance pedestrian bridge, which crosses the Des Moines River. The city's botanical garden is housed in a dome nearby. You can also enjoy plants and flowers along the river trail.
The Blank Park Zoo is a fun experience. The first thing you may notice is a wallaby hopping around. You wonder if it escaped its enclosure, but no. It freely roams its section. While smaller than the Omaha zoo, the Blank Park Zoo offers interesting experiences, including a sea lion demonstration. A water play area invites children to come and play and literally soak in the fun.
St. Joseph, MO
St. Joseph was once home to a millionaire's row of mansions. As one of the last cities pioneers heading west could shop for their wares, business was good in the northwest Missouri city. Today, it's known as the home to the Pony Express National Museum, as St. Joseph was the starting point for the horse-based mail delivery system in the early 1860s.
The city also offers downtown attractions including a sculpture walk that changes annually, as well as super large murals showcasing the city's railroad and pioneer history.
With several museums to visit, St. Joe seems to have something for everyone. With most of the museums housed together at a museum complex, the Glore Psychiatric Museum may be the best known of the group. The museum traces the history of psychiatric care in the United States. While tastefully done, the museum may not be a good fit anyone under the age of 12. The Civil War museum examines the war between the states. You'll learn about the major medical advancements that were discovered during the war, most of which we still use today. The Black Archives explores the history of African Americans, from slavery to contemporary life.
Western life is depicted at the Patee House Museum and the Jess James House. The Patee House served a variety of roles during its time, from a hotel to a Civil War courtroom. The museum features a variety of attractions, from a replica of early St. Joe business district to a train exhibit and a carousel that features everything but horses. The Jesse James House next door is the actual farm house where the legendary outlaw lived and was gunned down by a "friend."
Missouri Western State University is home to two major attractions – the Kansas City Chiefs preseason training camp and the Walter Cronkite Memorial. The Chiefs spend a few weeks in St. Joe every summer for their football camp, which is open to the public for a small admission fee. Cronkite, long considered the best news anchor to appear on television, was a native of St. Joseph. The Cronkite memorial features a replica of his CBS News anchor desk set, as well as other artifacts and memorabilia.
With so many attractions available less than two hours from Omaha, it's easy to plan a family outing almost weekly. From the days of Lewis and Clark to the Pony Express, as well as beautiful art and zoos, you can find something everyone in the family will enjoy, all within a couple of hours of home.