This easy basil chicken alfredo recipe saves dinner in a pinch. Made with kitchen staples and completely homemade (without all the work), it's a great go-to recipe for busy weeknights.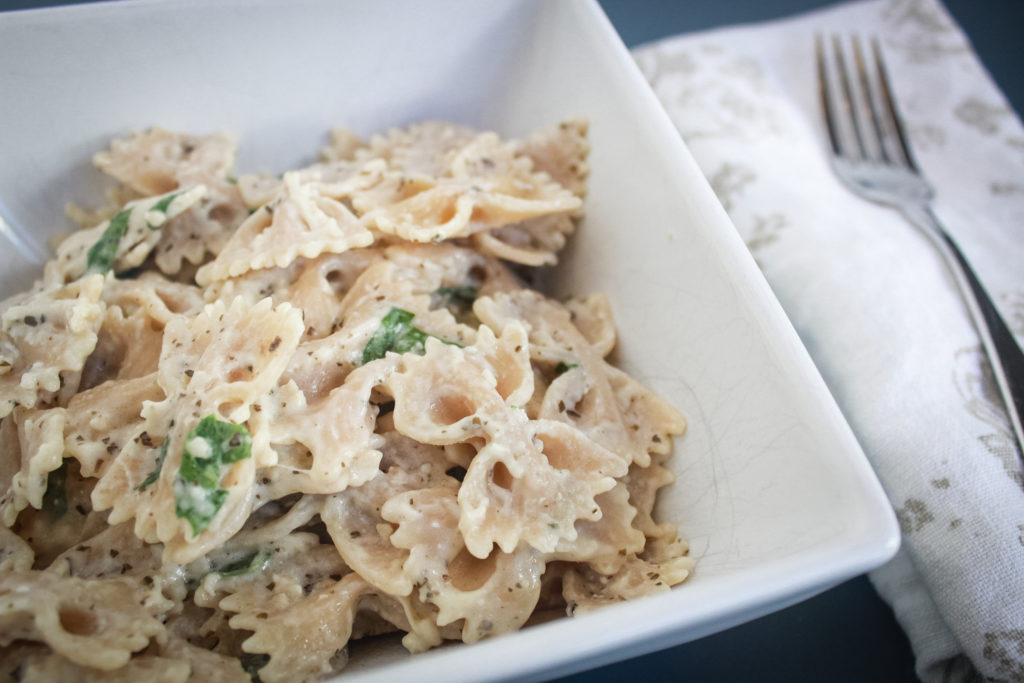 Let me set the scene: It's 4:30 on a weekday afternoon. I have dismally failed to meal plan for the week, and as the kids are fussing at my feet, I'm suddenly confronted with the sinking realization that I have no clue what to make for dinner. To top it off, we've maxed out our food budget for the month so there's no asking the hubs to pick up a pizza on the way home. Cue the mommy meltdown. I'm sure you've been there…. at least I hope I'm not the only one who experiences this (FAR more often than I'd like to admit).
I found myself scouring the pantry trying to come up with anything other than peanut butter and jelly sandwiches (if that's you tonight mama…. no shame in that game…. way to feed your family!) My taste buds were just feeling uppity and not in the mood for that good old staple of moms, poor college students and bachelors everywhere. So it was with GREAT JOY, I remembered a tube of basil paste I had in the fridge…. and then the pasta that had been sitting all lonely-like in the back corner of my pantry for ages. An idea began to form in my mind. I scanned for the rest of the needed ingredients.
Flour… check,
Garlic… check,
Cream cheese… check,
Parmesan cheese… check,
Milk…. just barely enough!!!
And that's the story of how dinner was saved.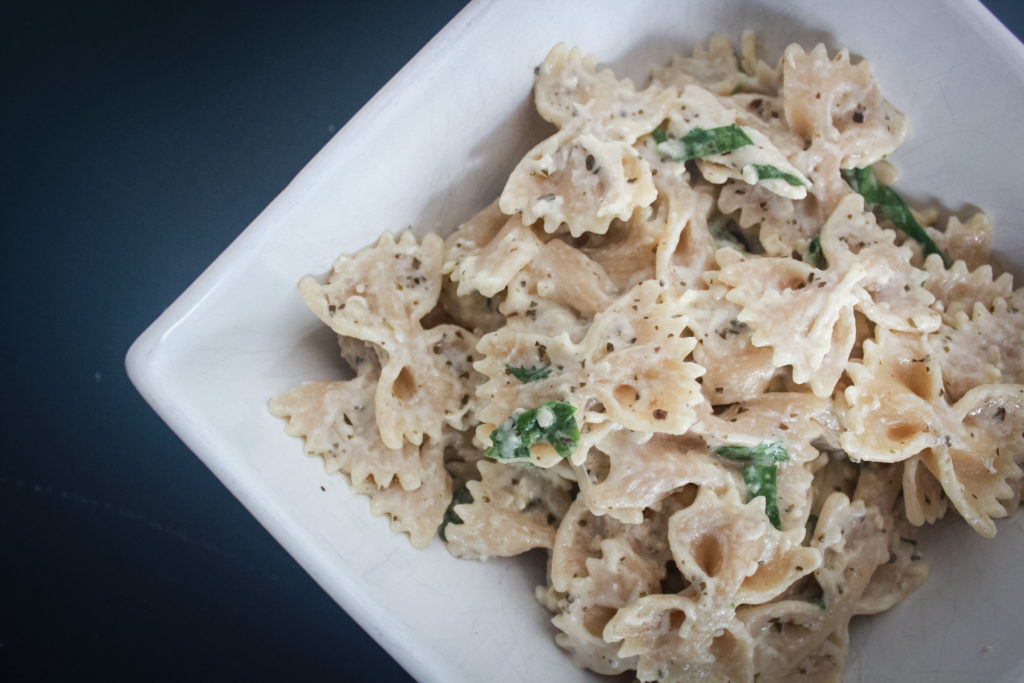 I've been making Alfredo sauce from scratch for a few years now. It's just too easy and inexpensive to mess around with buying it in jars when I usually already have all the necessary ingredients on hand. And honestly, once you've had it from scratch it's hard to go back. This time I just decided to jazz it up with a little basil, and some finely chopped spinach for good measure. When I served up these steaming bowls of creamy pasta, the absolute silence as my family chowed down was all the thanks I needed. My three year old paused long enough to exclaim, "Wow mommy, this is really yummy!" Could there be any greater compliment from a picky toddler? I think not.
If you use our kitchen hack to bulk cook chicken, you will always have chicken on hand to use in a pinch. I just make a big batch and keep it frozen until I'm ready to use it. Or, up your meals in a pinch game with these kitchen staples to always have on hand and 30 easy recipes you can make with them.
This is a delicious, easy meal that uses a lot of pantry staples, and it's super adaptable to your preferences. Omit the basil, add some chopped broccoli, spice it up with a dash of cayenne… whatever floats your boat. The most important thing is that it's a simple recipe that is sure to please a crowd and comes together in about 15-20 minutes. *praise hands* So next time you're on the verge of that mealtime mommy meltdown, let this easy creamy goodness save the day!
Easy Basil Chicken Alfredo
Ingredients
2

chicken breasts

cooked, chopped or shredded*

1

cup

milk of choice

I used almond

1

Tbsp

of flour

1

tsp

olive oil

1

tsp

minced garlic or one clove

3

Tbsp

cream cheese

2/3

cup

shredded parmesan cheese

1

Tbsp

of basil paste*

large handful of fresh spinach

finely chopped

12

oz

fettuccine*
Instructions
Over medium heat, put olive oil and garlic in a pan. Cook about one minute.

Add flour to cold milk and stir until dissolved. Whisk in basil paste. Add milk mixture to pan and cook over medium heat while stirring constantly. Once thickened, turn heat off and stir in cream cheese until melted. Add parmesan, chicken, and spinach.

Meanwhile, cook pasta according to package directions. Toss pasta with sauce and serve immediately. Enjoy!
Notes
*I have subbed chopped chicken for 1 ½ cups shredded rotisserie chicken
*Dried or fresh basil can also be used for this recipe. Just add a little more if it's fresh and a little less if it's dried.
*Any pasta can work in a pinch. I have used bowtie, spaghetti, and macaroni.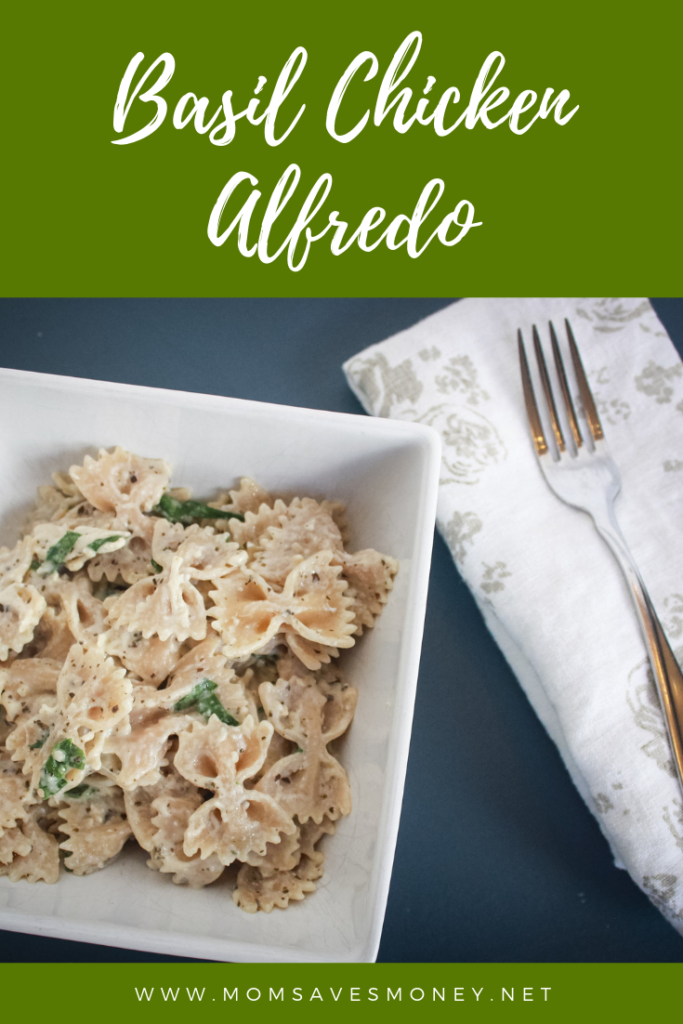 If you love this, check out more posts: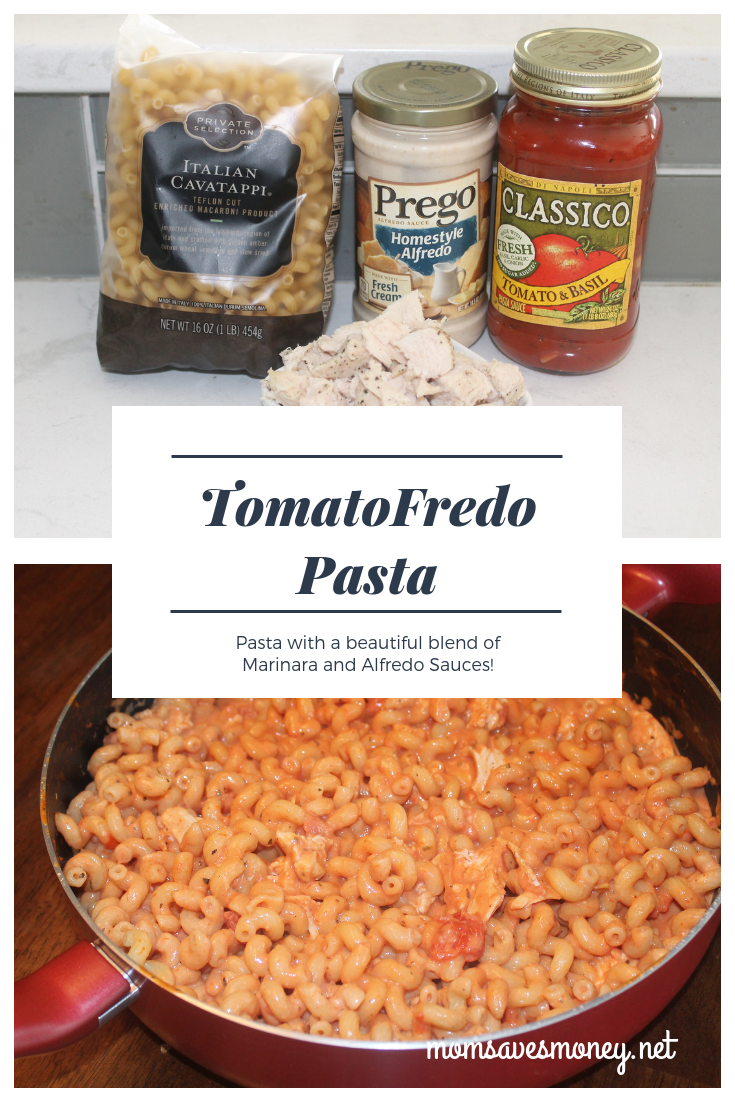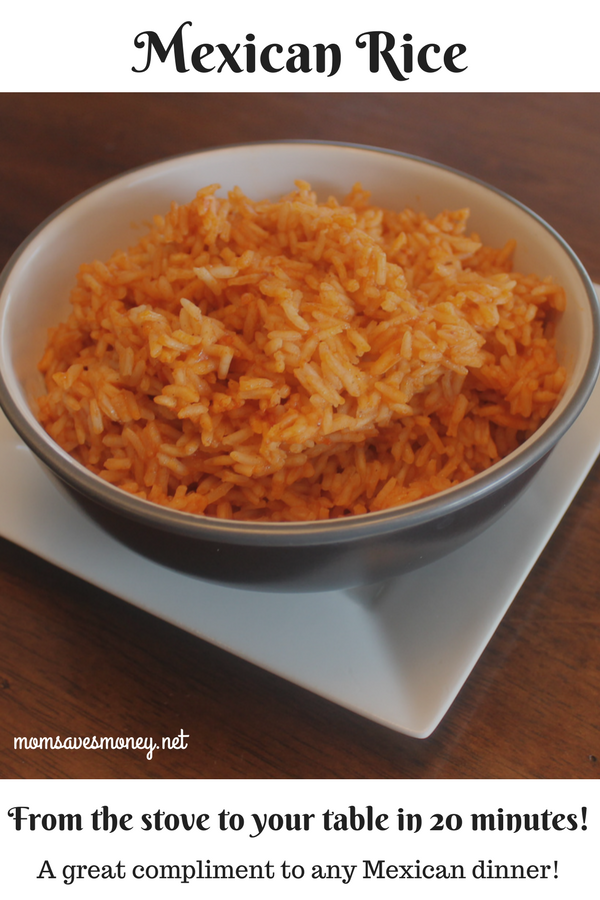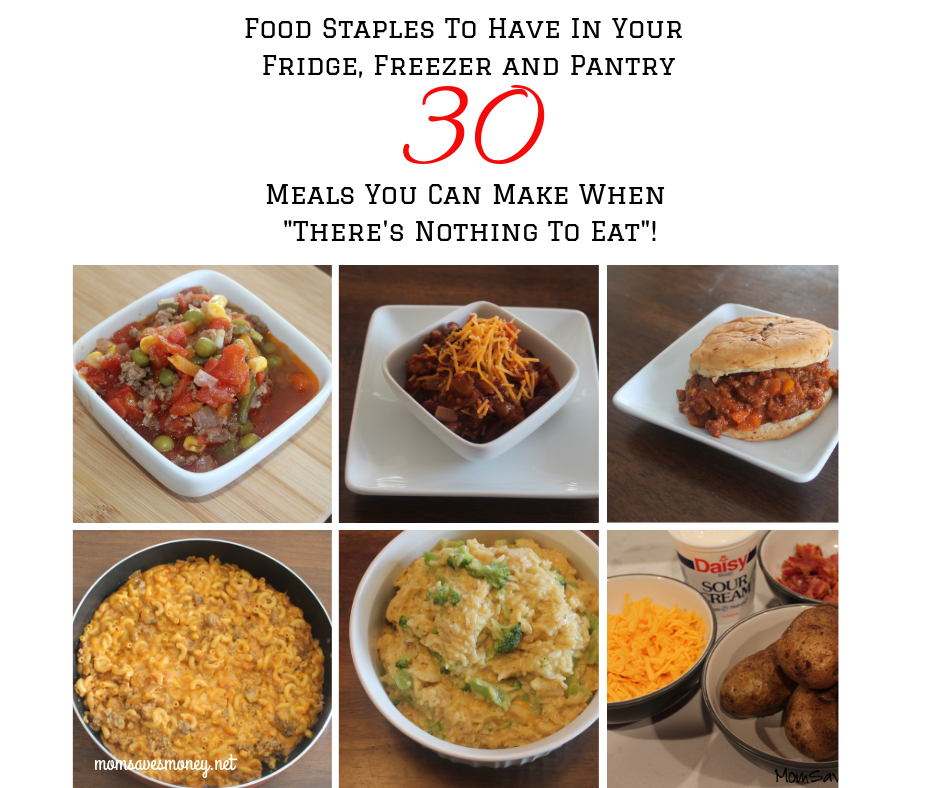 Jenny is a wife and stay at home mother of two. She loves good food, and enjoys experimenting in the kitchen. When she's not busy chasing kids, you can find her digging into a good book, enjoying the great outdoors, and trying not to kill her houseplants.